Used Cars Colorado
Seeking a used car in Colorado is easier said than done. After all, there are seemingly endless possibilities when it comes to potential dealerships, and each of these individual businesses has a practically endless supply of used vehicles. So where do you start?
You begin your search at The Faricy Boys. This dealership has one of the most well-versed inventories in the area, and also provides customers with a number of additional amenities that will improve the entire pre- and post-car-buying experience.
Those seeking used cars in Colorado don't need to look any further than The Faricy Boys. However, before you initiate the buying process, it's important to understand the vehicles and services that this specific dealership provides.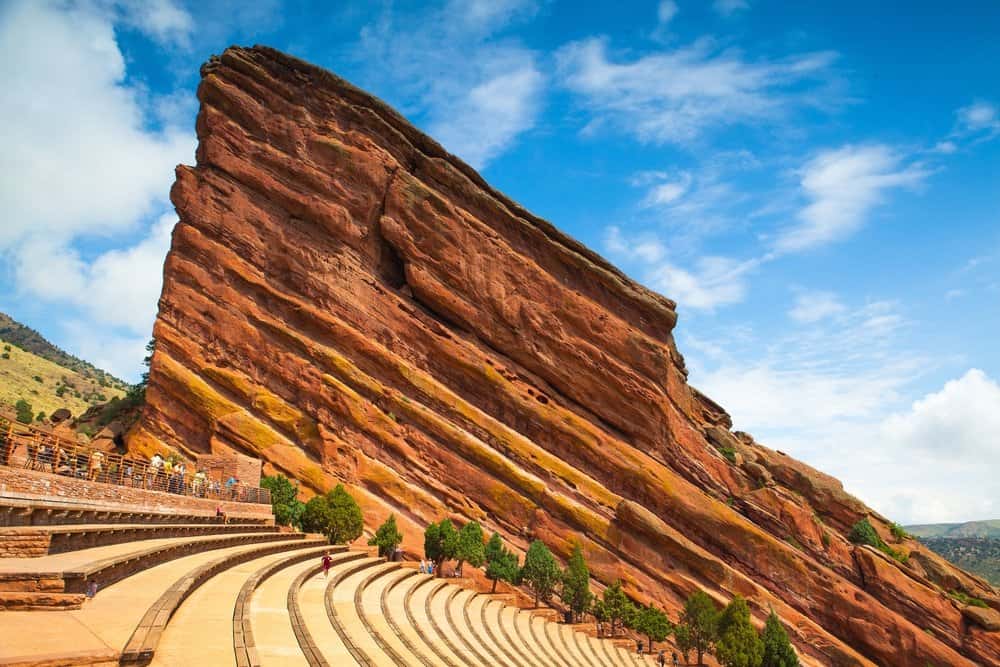 Inventory
The Faricy Boys' used inventory is practically unmatched in the entire Colorado Springs, Colorado area. After all, the dealership currently has nearly 100 used vehicles sitting on their lot, providing customers with a number of different options.
Best of all, these offerings include both traditional used vehicles and certified pre-owned cars. The CPOs are for those who are seeking a bit of reassurance, as the individual vehicles have been backed by the dealership or the brand. In this case, buyers won't have to worry about their recently-purchased vehicle turning into a lemon.
Of course, to fully grasp what the dealership provides, it requires that customers explore all of their available options.
SUV
The Faricy Boys' used inventory consists mostly of SUVs, which certainly isn't a bad thing. After all, there may not be another vehicle body type that is better suited at overcoming those harsh Colorado winters than a sports utility vehicle. 
For those with a lower budget, the 2006 Nissan Xterra might be a perfect option. While the 177,624 miles on the odometer leaves a bit to be desired, the $3,900 price tag more than makes up for that. The vehicle is accompanied by the impressive 4.0-liter V6 engine, which is still capable of delivering 265 horsepower and 284 pounds-feet of torque. Despite these power specs, the SUV can still impress with its 21-mile-per-gallon highway fuel efficiency.
Alternatively, there's an impressive pre-owned 2017 Jeep Grand Cherokee Summit currently sitting at Faricy with only 3,646 miles on the odometer. The $48,995 price tag is certainly pricey, but this is still a considerable savings over the newer counterpart. Besides the impressive 3.6-liter six-cylinder Flex Fuel engine, this vehicle is also equipped with a number of amenities that will improve the overall driving experience. The SiriusXM satellite radio provides access to a number of different radio stations, delivering unmatched entertainment, while the power driver seat supports maximum convenience.
Pickup Truck
Perhaps you're in the market for a used pickup truck, in which case The Faricy Boys can absolutely hook you up. With more than 10 used pickups currently available, customers will surely be able to find a vehicle that fits their needs and requirements.
Those with a smaller budget may want to explore everything that the pre-owned 2006 Dodge Ram 1500 provides. Despite the 136,359 compiled miles, this hulking truck is still more than capable of performing. Thanks to the inclusion of the HEMI 5.7-liter V8 engine and the accompanying five-speed automatic transmission, drivers can expect 345 horsepower and 375 pounds-feet of torque. This pickup is currently priced at a very affordable $9,900.
The 2016 Chevy Silverado 1500 High Country is reserved for those with deeper pockets, as the vehicle is currently selling for a rather pricey $44,900. Thanks to the incredible EcoTec3 5.3-liter V8 engine and the eight-speed automatic transmission (with Overdrive), owners can anticipate an unmatched driving experience. We're not even necessarily talking about the 355 horsepower and 393 pounds-feet of torque, which are certainly appreciated. Rather, we're talking about the Electric Power Steering, DURALIFE rotors, and high-performance suspension package.
Sedan
Of course, there is surely a good amount of prospective buyers who are seeking a standard commuter sedan. Fortunately (and unsurprisingly), The Faricy Boys have everything you could possibly want in a new car. 
The most inexpensive vehicle sitting on The Faricy Boys' lot is a pre-owned 2008 Buick Lucerne, which should satisfy those who are looking for a simple car that can get them to and from work. The 193,000 miles on the odometer means that the vehicle probably only has several more years on the road, but that doesn't mean that the $3,500 car should be avoided. Owners will certainly appreciate the 25-mile-per-gallon highway fuel efficiency, meaning you won't have to dedicate extra money at the gas pump.
The opposite end of the spectrum is the pre-owned 2014 Buick LaCrosse, which still comes in at a very-affordable $19,900. The 26,246 miles, 3.6-liter V6 engine and accompanying six-speed automatic transmission (which delivers 304 horsepower and 264 pounds-feet of torque), and the 28-mile-per-gallon fuel efficiency are certainly alluring. However, owners will be most enticed by the leather interior with choccachino/cocoa accents. Those who are seeking a bit of opulence from their used sedan will certainly find it in this particular model.
Why Shop The Faricy Boys?
Consumers seeking used cars in Colorado won't have to look any further than The Faricy Boys. The Colorado Springs, Colorado dealership provides all of the attributes customers expect from a reputable car seller: convenience, a number of useful services, and a notable financial offering. In other words, you won't be able to find a better car-buying experience elsewhere.
Convenience
Every dealership promises an easy, low-stress car-buying experience, but few business can actually deliver. Fortunately, you can trust the conveniences that The Faricy Boys provide to their customers. 
The dealership is incredibly easy to find, as it's situated only minutes away from North Powers Boulevard. Meanwhile, the convenient hours means customers will never have to shift around obligations in order to visit the dealership. The business opens at 9am from Monday through Saturday, and the service department is open at 6:30am on those same days.
Services
Your relationship with The Faricy Boys doesn't end once you've purchased your vehicle. Rather, that relationship should continue for some time.
For instance, the service department is available for those who run into any issues with their recently purchased vehicles. The expert technicians can fix up any mechanical problems you come across, and they can also handle any required maintenance. If an owner wants to handle the issue themselves, they can rely on the parts department to find any of those hard-to-get pieces.
Meanwhile, the finance department will work with the customer to determine a logical payment plan, allowing the buyer to avoid any financial issues. Additionally, the dealership allows the customer to anticipate a potential trade-in value (based on Kelley Blue Book recommendations).
One Price Plus
Customers don't want to spend any more time at a dealership than is necessary, even at a business as accommodating as The Faricy Boys. Fortunately, this particular dealership offers their unique One Price Plus Used Cars Program. This inclusion means the vehicles are accompanied by negotiation-free pricing, so customers shouldn't expect to haggle over the price of a particular target. Of course, these values are completely transparent, so customers shouldn't be blind sighted when they end up learning the price of a particular car. 
There are a number of other useful advantages that accompany this particular offering. If customers find that they're not a fan of their new purchase, they can send it back to the dealership within three days or 300 miles for a full refund. Furthe