Used Cars Colorado Springs
Used Car Shopping 101: Your Used Car Purchase FAQ Cheat Sheet
Buying a used car can seem complicated at times, and it's time there was a guide to set the record straight and allow this process to be as quick and effortless as possible. So, think of this as your personal cheat sheet when shopping for used cars in Colorado Springs.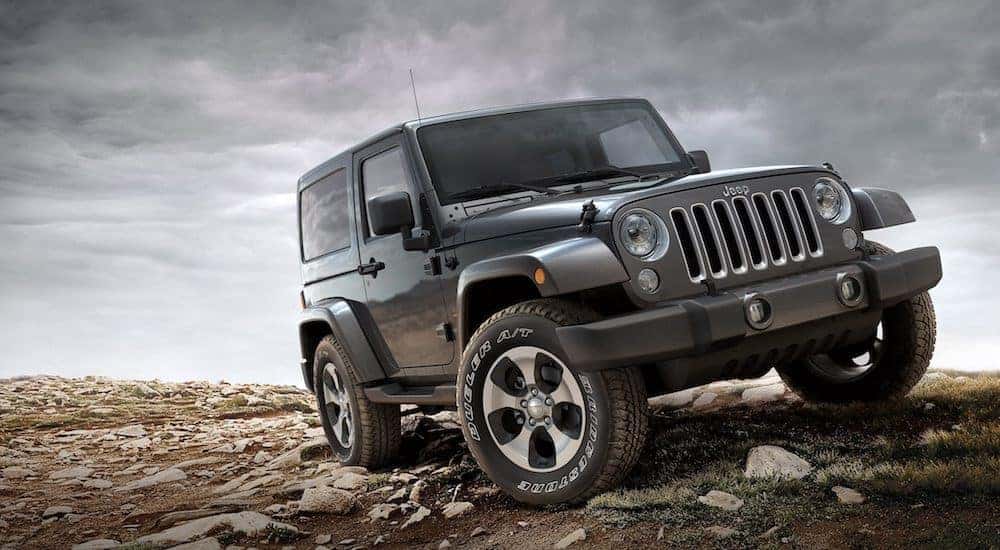 What are The Benefits of Buying Used?
A used vehicle will clearly be the cheapest of out of all car buying options in starting cost, monthly payments, and insurance. They also lack the lack the rapid depreciation you will suffer from a new car purchase the second they leave the lot. Shopping for used cars in Colorado Springs will also offer you a much wider selection of vehicles since it will include many vehicles that are no longer being made by the manufacturer. One also must consider the fact that although these cars were traded in, they will have been evaluated by our team before being offered for sale, allowing you the peace of mind in knowing that you are getting a top quality vehicle.
What are The Benefits of Buying Certified Pre-Owned?
Certified pre-owned vehicles are absolutely amazing in that they give you pretty much all the benefits of both a new and used car. Certified pre-owned vehicles are new models that have been returned and then put through a number of tests to prove that it is pretty much good as new in quality of style and performance. So, in short, they have the price decrease of a used car, but the quality of one that is brand new.
So, Used or Certified Pre-Owned?
Neither one is a bad option when it comes to what type of used car you want. If you want something newer without having to go through the extensive research it takes to be sure that a used car is the absolute best in quality, go with a CPO. But, if you don't mind a little digging, want a larger decrease in price, and enjoy a wider selection, a regular used car will suit you fine. So in short:
Get Used If…
You're looking for a significant price decrease
Want a versatile selection
Are good at noticing small details
Dislike depreciation
Certified Pre-Owned If
If you're looking for a slight price decreases
Want a newer model
You are concerned about the quality
Dislike extensive researching into an automotive history
What are Popular Used Car Models?
If you're sold on the idea of buying used, you'll now need to consider what type of vehicle you're interested in. To make things a little easier, here are some of the most popular used cars in Colorado Springs.
Jeep Grand Cherokee
The largest of all Jeep models, the Jeep Grand Cherokee weights 4,513 to 5,363 lbs and measure to be 189-191″ L x 77″ W x 68-69″ H. Offering anywhere from 250 hp to a breathtaking 707 hp this grand ride can tow up to a massive 7,200 pounds. The fuel efficiency is also not lacking with a fairly efficient with 26 mpg highway. It also is one of the more charming models on the jeep lineup, and all others bow before it.
Jeep Cherokee
The Jeep Cherokee has always been a fan favorite on the Jeep lot, and not a single generation has failed to gain the attention and admiration of buyers. This model offers you the choice between 4×2 technology or Jeep's signature 4×4 technology with three engine options that max of 270 Horsepower and 295 lb-ft of Torque. It doesn't matter what kind of weather or terrain you're looking to face, a Cherokee can stand up to it with ease. It is also just as attractive as its grand counterpart and will surely be a ride that is both convenient and performance ready.
Jeep Wrangler
The Jeep Wrangler JK is the quintessential vehicle that you think of when you picture Jeep with two or for doors. It has the wide-open box top, the circular headlights, and a bold grille that makes you feel like you are on a safari chasing the biggest lions. This unique design is clearly empowering enough, but you will also have plenty of commanding powertrain options to feed that fire even more. The 3.6L engine delivers 285 horsepower and 260 lb-ft of torque, and the 2.0L turbocharged inline four-cylinder engine which produces up to 270 hp and 295 lb-ft of torque, perfect for those drivers looking for some serious power behind their next vehicle. Overall, this ride breaths freedom and strength making it an excellent consideration during your search for used cars in Colorado Springs.
How Do I Choose the Right Used Car and Used Car Dealer?
Most buyers assume used means you will be getting a old worn out vehicle, but there are multiple ways to quickly and easily check a used car for quality:
Never be too hasty
Research everything
Check the title history
Stick to the bare necessities
Do a personal and professional inspection
Avoid as-is sales
Understand lemon laws
What is the One Price Plus Program?
If you choose the Faricy Boys when you're looking for used cars in Colorado Springs, this is an exclusive financial incentive you'll get to enjoy. At Faricy Boys Dealership, we want you to be sure that you will always be receiving the best deal possible with us on your next used car. This is why we have our One Price Plus program that is all about making the price you see on our used cars truly the best we can offer. Our One Price Plus program is our way of ensuring that you will never have to waste precious time on trying to get the best value because we will have already put in the time and effort to assure you that we are offering you the best deals possible on our used car selection. With One Price Plus you will receive:
Negotiation-free pricing on every used car
Transparency with no games involved in your car buying process
Peace of mind in knowing that you are free to bring back any used car within 3 days or 300 miles
One Price Plus is not something we do for ourselves, but something we do for the loyal customers we care for. We always encourage research and questions, and for those that don't want the hassle, the honest best price is already set for you. Additionally, with this program you can reserve any used car online for up to 24 hours, and just to show how much we appreciate loyalty, we will give you $100 off for every used car you buy here at Faricy Boys.
What is The Best Place to Shop for Used Cars in Colorado Springs?
If you are looking for used cars in Colorado Springs, then there is no better dealership than The Faricy Boys. We here at Faricy Boys have done everything in our power to give you a no game, no hassle, buying experience that is all about transparency and community. We want you to be part of our family for life, and that is why we offer all the best services we can think of to ensure you will always leave our dealership so satisfied you won't be able to hide your smile as you drive away! We are a dealership that thinks like buyers instead of sellers, and that is why we have gained such loyalty from our community. Colorado Springs is a beautiful community with plenty of used car dealerships, but only Faricy Boys will take care of you as if you are family. So, when it comes time to purchase your next used car in Colorado Springs, be sure to visit The Faricy Boys!