Customer Testimonials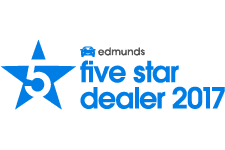 Awesome experience! Brandon thank you for all of your help 🙂
Great experience. First new vehicle I've ever purchased, and it was as straightforward and hassle-free as picking up a new pair of shoes. Will definitely go back.
My wife and I recently purchased a jeep from Faircy Boys. Our experience was great. We were undecided on a vehicle choice however Connor was patient with us and ensured we got the vehicle we wanted, I know we were a headache too however our sales person remained professional and kind throughout the process. Everyone from finance, sales, and the service department was friendly and sincere. The only thing I regret was not purchasing from The Faircy Boys sooner. Will be coming here for future purchases without a doubt! Thank you for your service.
This is my second time leasing a car with Faricy Boys. What makes my experience worth it and the main reason of continuing business with them is because of Corrine Brimer. Literally the best customer service out there! She never makes it seem like a typical "car dealer" experience. She isn't pushy just attentive to your needs and works with you. Both times she has gotten me exactly what I was looking for and within my budget! She always goes above and beyond and I would HIGHLY recommend anyone to trust her with finding you your next ...
love my new Jeep Grand Cherokee 2021, Tku Corrine for all your help at colorado springs Farcy boys.
Love my new Jeep Grand Cherokee, great service amazing Sales Rep.Corrine help me and my family.
This is the only dealership I want to buy from. My wife and I just purchased our third vehicle from them and couldn't be happier. Jim made the buying process extremely easy while helping us find exactly what we wanted. As for signing the paperwork and going through finance, Arin laid everything out for us so we could understand exactly what was happening and what we were getting. They both went above and beyond and we are so grateful to have worked with them as they made a normally stressful situation, one that we can't imagine doing anywhere ...
Great deal right out the gate. Made it easy to not have to negotiate. Alyssa Kane was amazing and I think she had us in and out in less than 1 hour.
After experiencing a less than stellar time at another dealership, this place made everything feel alright. Buying a car can be a hassle. THIS WAS THE OPPOSITE. Connor and the team at Faricy Boys went out of the way to make sure that they: 1. Showed me the JEEP i wanted(and not something that i didnt). 2. Let me test drive it. 3. Arranged the financial side within 2 hours of my arrival. 4. Made me feel like my time and money was as important to them as it was to me. 5. Got me home in my new JEEP in less than 3 hours. 6. Got ...
My wife and I feel that working with Corinne was one of the best car buying experiences we have had. Very easy to work with and listened to what we wanted. Thank you!
The purchasing process at Faricy was smooth and fun. The sales rep, Andrew, was very knowledgeable and friendly and did a great job talking me through and showing me the various features in all of the vehicles I was considering. He wasn't pushy or aggressive and didn't make it feel like I was burdening him with all of my questions and the number of test drives I took. I had visited another dealership prior to Faricy boys and it was like pulling teeth to get anything at all out of the sales rep at there. The financing process ...
Lauren Waymire was very knowledgeable and made buying our Jeep so quick and simple! Jamie also made the financing a breeze and had an awesome sense of humor, I will definitely be returning to Faricy Boys for our next car purchases!
We needed a new vehicle fairly quickly and found what we were looking for at The Faricy Boys. The experience with our salesman Craig Berhost was very simple, smooth and professional. We identified a few required repairs that needed to occur that they willingly obliged to fix and did a great job at doing so. Overall a great experience.
I had an amazing experience at Faricy Boys! I will not be going anywhere else from now on! Brandon was amazing and helpful! He wanted to get us in the right car not just a car! I am a person that does not like shopping for cars and he made the process very nice and easy and smooth! I could not be more happy!
My best new car buying experience ever. Everyone involved was very helpful to include the Internet Coordinator Nicki, my salesman Andrew, and my finance person Kelly. Each one took the time to answer all of my questions and made the buying process simple and more importantly fast. Kelly even went the extra mile to shop my loan application around to find an even lower interest rate for me which was nearly 2 percent less! No pressure, no hassle, and very friendly people - try them out you won't be disappointed.
We have purchased 2 vehicles and worked with Brandon and Craig both times. They were both so helpful and very professional. They got us in the vehicles we wanted quickly and we couldn't be happier. Everyone we worked was very friendly. Highly recommend Faircy Boys.
the people were friendly and helpful in helping me find my jeep Sam and corrie and Cory took care of all my needs
Excellent service. Brandon was very knowledgeable and helpful. We will definitely purchase from Brandon in the future.
Excellent service. Brandon was a pleasure to work with. Very knowledgeable and helpful. I would definitely purchase from him in the future.
when i went to the dealership i was greeted by Sam and Corrine we discussed my wants for a new jeep great job i couldn't be happier
Great customer service. This was my first time buying a brand new vehicle, and they made it very smooth and easy. Highly recommend.
My husband and I had a great experience with Brandon. He was very informative while also giving us a relaxed environment and freedom to choose whatever we were comfortable with. I love my 2021 Jeep Wrangler and will definitely be recommending The Faricy Boys.
We went to the dealership just to look to make sure this was the new car we wanted and Sean made everything so easy! He made us feel confident we were making the correct purchase and the entire staff was very knowledgeable throughout the entire process. We left with my husbands dream car and couldn't be more happy! Thanks Faricy Boys for helping my husband become a Jeep owner!
We went to the dealership just to look to make sure this was the new car we wanted and Sean made everything so easy! He made us feel confident we were making the correct purchase and the entire staff was very knowledgeable throughout the entire process. We left with my husbands dream car and couldn't be more happy! Thanks Faricy Boys for helping my husband become a Jeep owner!
We had a great experience at Faricy Boys. They were professional and helped us get into a Jeep quickly and efficiently. Highly recommend.
I bought a 2016 Mazda 3 yesterday, being that I haven't purchased a car from a dealership in some good time, but let me say that I appreciate the staff, Ms Renee for being very trustworthy and understanding, and Mr John's and Ms. Brandy's friendliness and informative expertise to help push things forward. Amazing deal for an amazing product!
Amazing customer service! They helped me get a great value for my trade and helped me find a great new car!
Had a great experience with Brandon buying my first car, 2021 Rubicon. Everyone was very nice and informative. I didn't feel pressured to buy a car or any add-ons that I didn't want. I definitely highly recommend anyone to buy a car from this dealership. They have your best interest in mind.
I was treated very nicely and there wasn't any pressure to buy a car. It went so smoothly. I really wasn't thinking I would buy the car on that day, but everything went super well. Thanks for helping me and I love my new car!
Faricy Boys is truly the best Dealership I've ever worked with! Brandon, Tom and Jaime are consistently going out of their way and make you feel a part of the Jeep family the moment you walk into the Dealership!
The Faircy Boys and their salesperson Alyssa Kane were amazing. They made the experience very easy and quick. Excellent service and wonderful people.
Super duper helpful and knowledgeable. Willing and able to track down just what you want and tailors even financing and extras to your exact wants/needs. Very accessible.
Super duper helpful and knowledgeable. Willing and able to track down just what you want and tailors even financing and extras to your exact wants/needs. Very accessible.
Great experience purchasing my existing lease. Acknowledging paperwork is a necessary evil, the Sales staff was cordial and expedited all required paperwork. Also appreciated the thorough explanation of the various Warranty packages available. Bottom line, very professional and courteous staff. Thanks for a seamless transaction!
My experience with the faricy boys staff was great. I had a good idea about what I was looking for. The moment I got to the vehicle Kerri, the sales lady, was not pushy or insistent on a bunch of vehicles. She said give me a second to get the keys for you. We were in test driving the pick-up truck within 5 minutes. When we got back she asked how the experience was. She didn't keep pushing like many sales people would. She let the vehicle do the work. Overall I spent about 10 minutes total talking, which is exactly ...
Still reeling from an Awesome Experience! Like most, I loathe going to dealerships. I'd heard Faricy Boys was different, so I gave them a try. It started with Nicki, in internet-sales. Right off, things were wonderfully different. Her quotes were in line with my research. Her and her manager even worked out a super-fair price on my trade-in! All without haggling or games. Simple, straight-forward... like any purchase should be! After finalizing numbers, I arrived to meet Sean. He introduced me to my Cherokee, answered many questions, and helped resolve my lingering apprehensions. It was still seeming too good ...
Been doing business with Faricy Jeep for years. Just purchased two more vehicles from them and as always, it was a positive experience. Our salesperson Jim Carrol worked very hard to put the right deal together for us.
I like going to Faricy because the staff is very helpful and I don't feel pressured to purchase a vehicle. Every one is pleasant and they have a large inventory to search from
Best car buying experience ever! My wife wanted a Jeep and they did everything possible to make her comfortable getting the perfect vehicle for her. Even the financial portion was open, friendly and transparent.
Best car buying experience ever! Everyone is helpful, friendly and honestly interested in making sure you get the best deal in the perfect vehicle for you.
A great experience start to finish. The Internet, product specialist, and finance team members made trade in and new purchase one of the easiest and most positive experiences I have had buying a vehicle in a long time.
Jack Reak helped us find the perfect Jeep for us. Would recommend Faricy Boys to anyone that what's a Jeep. Great buying experience. Thank you!
Jack Reak helped us find the perfect Jeep!! Great car buying experience!! Love our Jeep!
Faricy Boys is a great dealership to work with! When I started my car purchasing journey I applied online with other dealerships. They tried to push me into much older used cars I didn't want and took most of my day to end up with nothing. We stopped by Faricy Boys for one last try and in less than 3 hours, we were on our way home with my beautiful new Wrangler. No fussing, no hidden crazy fees, no haggling, no long drawn out hours upon hours of waiting. They were honest with me and found what I hoped for. ...
To make a long story short want to jump directly to the conclusive part. All the way from point A to point Z during purchasing "procedure" of Jeep Cherokee Overland from this dealership, the people I was dealing with were totally " involved". Without ability to look at the car, to go throughout test run and actually rely on description from the website, pictures and possibly the certain degree of intuition, to send a $40K check over the mail – it is kind of risky decision… The names I'd like to mention in this behalf and who actually exceeded ...
This was a great buying experience, Craig Berhost is who I would recommend! I bought a Jeep Gladiator Sport with all the packages I was hoping for.
Craig Berhost is a great salesman! This was my best car buying experience, by far!
great service Corinne, was great fast efecint,and i love my new jeep.
Sean Mcullough was very nice and not pushy. He also has a lot of experience. Made the process of buying a car easy! Jamie, the finance guy, was very knowledgeable and genuine. I would buy here again!
Fantastic dealership, friendly staff, and great service! I was coming from out of town and they mailed me all the paperwork ahead of time. Transaction was quick and efficient. This is how buying a car should be!
Just got a Gladiator . SAM D was great to work with !! They gave me a decent price on my trade in . Definitely will be a repeat customer.
Sam D. was great to work with ! They gave me a fair price for my trade in .
This is our second purchase from Faricy. Craig is a no-pressure salesman and made the experience a good one.
Our sales rep, Sam, made the whole experience comfortable and easy. We did not feel pressured at any point during our visit. We had seen a white Jeep Wrangle Ruibcon but it was sold before we were able buy it. Instead of steering us to another keep, one that we may not have been happy with, he was able to locate another one exactly like the one we had seen and kept us informed during the entire process. It was Sam's friendliness, demeanor, and dedication that brought us back to Faricy.
I've had a great experience working with The Faricy Boys car dealership in Colorado Springs. Between online scheduling for my Gladiator test drive with Kayla, finance help Jamie and ultimately closing the deal with Kerri, each of these teammembers were a pleasure to work with. For anyone in Colorado (and beyond), it's absolutely worth a visit to this dealership if you're in the market for a Jeep. They were pure professionals from start to finish.
We recently purchased a used Jeep Grand Cherokee from The Faricy Boys and couldn't be happier. Jack went above and beyond to make sure that my wife and I were happy with our new purchase. This was the 2nd vehicle that we've purchased from Jack at Faricy and once again we felt like we got the best deal in town. The team does great job making the used cars look and feel brand new. Everyone was awesome! Thank you Nicki with internet sales for getting us back with our original salesman from 9 years ago and thank you Tom ...
Brandon and Maddie were awesome to work with! They were very helpful, patient, and communicative throughout the process which made my experience positive and memorable in purchasing my first brand new vehicle. FCB also had great inventory for the 4XE and willing to go the distance to get me what I was looking for, it was greatly appreciated. Thanks again Brandon and Maddie!
Corinne and Kelly are so awesome & funny! We very much appreciate them staying late to help us get into our new Gladiator. We couldn't be happier and would highly recommend Faricy to anyone looking for a pleasant and no-pressue car buying experience!
We really enjoyed our car buying experience at The Faricy Boys. We loved their used car selection and the friendliness of staff. Sean went above and beyond to make our car buying/trade-in process simple and with very little stress. He was patient and kind-highly recommend asking for Sean if you go in. Also, Jamie in finance worked hard to find us an amazing interest rate and was kind & personable. We will be back in the future and will recommend The Faricy Boys to all of our friends and family in search of a new or used vehicle.
I had an amazing experience here! As someone who has had the worst experience at other dealerships it was very refreshing to be treated with dignity and respect. They helped me do everything over the phone so when I got there all I had to do was sign the paperwork. I was in and out in an hour! I will recommend them to anyone
This was one of the best car buying experiences my husband and I have had. Everyone was professional, friendly, and extremely helpful! No pressure sales! We will definitely recommend Faricy Boys to family and friends!
I was nervous to trade in my Nissan Rouge for a newer model, used Jeep. I had bad experiences previously with other dealerships. Craig helped me feel comfortable, listened, explained and answered all of my questions. Thanks to him, I feel like I've made the best choice with my trade-in and drove off the lot in a car I am in love with. Unlike other dealerships, this was a no-hassle or panhandling selling environment. I WILL be recommending the Faricy Boys to others. Thank you for your outstanding service and accommodation!
Farciy Boys treated us well and we got an outstanding vehicle! Thank you so much for your help, Kerri! We love our Jeep 🙂
Good car buying experience.
Sean did a great job helping us with the purchase of our new 2021 Jeep Renegade. We could not be more pleased with the staff at The Faricy Boys and we will be definitely returning for all of our Jeep services in the future. 🙂
Craig was wonderful! Helped us get exactly what we wanted. The entire process was smooth from start to finish. Best car buying experience of our lives!
Nothing but good things to say about my car buying experience! Craig and the whole team were amazing!
Craig was great, so patient and informative. We loved our entire experience at The Faricy Boys!
Recently picked up a new Wrangler from Faricy Boys. My customer experience was awesome! Brandon answered all of my questions and went above and beyond to find the model and color of vehicle that I wanted. I have nothing but positive things to say about the entire team at Faricy Boys, from front desk, to GM, to sales/service. My only regret is not getting into a Wrangler from Faricy Boys earlier.
Thanks, Brandon Wilke for a wonderful buying experience!! Absolutely LOVE my new Jeep!
Kerri Hill was a professional and skilled agent. Bought a Jeep Rubicon. She was patient and helpful.
I went to Faricy looking to upgrade my 2 door Wrangler sport, and I couldn't be happier with the experience. Sean M. Is the sales rep who assisted me, answered any questions I had, and made the buying experience a pleasurable one. He didn't pressure me into anything and gave honest feedback when asked. I would highly recommend Sean and Faricy to anyone looking for a Jeep.
The best and only dealership I will be buying my autos from here in Colorado. My sales-associate Brandon Wilke is honest, fair, attentive and gets the deal done. Entire process was handled via phone and finalized online. My first RAM and I'm a thrilled Rebel owner, 2018 fully loaded excellent condition. Wow-Wow-Wow Thank you The Faricy Boys 🙂
Kayla was super helpful with getting everything done ahead of time so I could be in and out for my purchase. I had a 2+ hour drive each way and it was seamless. Brandon was great and made the actual transaction smooth. He was friendly and helped me understand the features of my new Jeep before I left. Great experience all around!
Andrew was great to work with and we love our Jeep Wrangler.
Excellent customer service,from setting up appointment with Kayla to test driving with Kerri Hill, to loan processing with Arin Demay. Renewed my faith in car dealerships
Because I had a stressful experience with my last vehicle purchase I was not looking forward to purchasing a new vehicle. Boy was I wrong. The Faricy Boys in Colorado Springs dealership experience was stress free. From my questions answered by Kayla on my first call to Kerri Hill my sales person, who was amazing on how she demonstrated the bells and whistles the Jeep had. and then the seamless way Arin Demay processed my loan. I have never had a stressless experience as with Faricy Boys. I will recommend this dealership to all my friends and family. Thank you ...
Hand down the best dealership ever. They went above and beyond to help me with my situation!! Brandon and Arin did an awesome job!I highly recommend The Faricy Boys! Thank you so much 🤗
We are super pleased with our experience, and highly recommend Kerri Hall as our dealer! She is super kind, and truthful! We love our new Pacifica!
Our experience with Brandon Wilkins was the best we ever have had in purchasing a car He went above and beyond to get us the Jeep we wanted He's customer service is a model for what all representatives should be modeled after We will recommend him to all ours friends and family
No day after day phone calls, no hassling , two vehicles purchased at The Faricy Boys and by far the two easiest purchases , not a fan about dealership visits but definitely a Faricy Boys FAN ! Thanks Jack and Corrine
From the beginning to the end they provided outstanding service, got a great rate, never felt pressured, and I got the Jeep I always wanted!
Great service. Sean McCullough was very helpful
From our first contact with Kayla in our search for a vehicle for our son she went out of her way to make it as easy as possible. Once his car was found, Sam and his crew went above and beyond to make sure everything was ready and perfect in our time line. We truly appreciate how easy they made buying our son his first car. We will definitely be back for our next purchase. Thanks!
Awesome dealership experience! Martin C. was very friendly and helpful and got me into my new truck. I would definitely recommend going to buy here and support them. No pressure, easy going, honest and friendly. Thanks guys!