There might be no vehicle better than a Jeep Wrangler to illustrate one's desire to get more out a journey than a simple line between Point A and B. The lifted, open-air experience promised by Jeep appeals to our very American love of driving. It helps us to set aside the connotations of sports utility, and reintroduce ourselves to the thought of what a recreational vehicle can offer. And more than any other vehicle, the wealth of aftermarket Jeep parts available enables every Jeep owner to create their own customizable experience.
And its this love of customization that has made the aftermarket industry so huge, empowering it to expand exponentially over the last two decades. What started out as the availability of off-road mods and a selection of tops and covers has becomes so much more. It's now a means of taking the shared experience of 'Jeep Life' and crafting one's own uniquely branding interpretation of it.
But not everyone is comfortable overseeing their own upgrades and installations. That's when it becomes valuable to align yourself with a trusted partner, a skilled and certified service team who can step in to help. It goes hand-in-hand with the benefits of a trusted parts team, able to help even the most self-sufficient do-it-yourselfer by helping them to secure the perfect parts for their next project.
So for those who are just starting out, or those looking for the next wave of inspiration, here is a beginner's list of some of the most common mods requiring the purchase of aftermarket Jeep parts. How many of them apply (or will apply) to your own Jeep experience?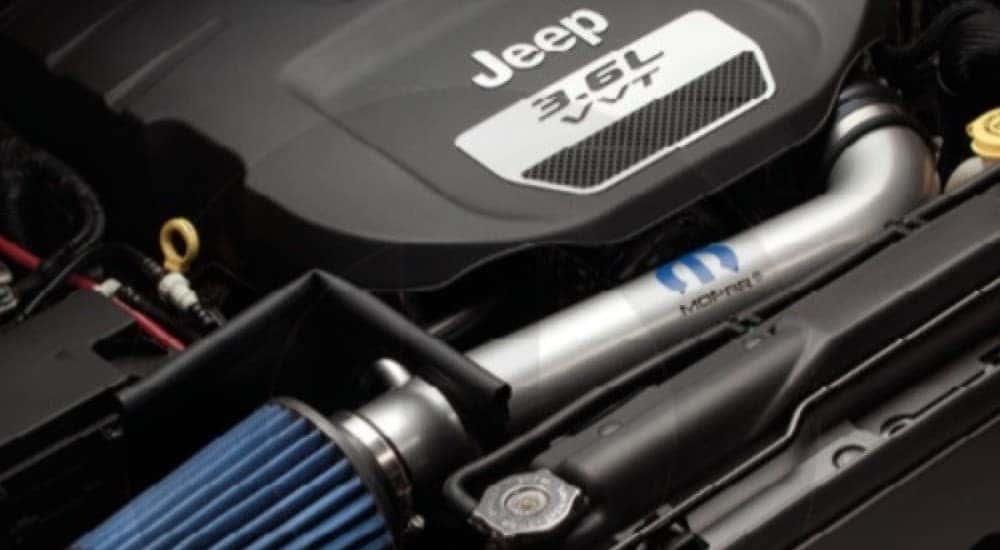 Seat Covers
Another simple accessory that ranks as an early purchase is seat covers. While some are certainly chosen for their unique visual appeal, there is a functional motivator as well, especially if the driver has any interest in off-roading. Protective seat covers can play a dual role, adding a strong visual accent, while maintaining the integrity of your Jeep's upholstery throughout even the most demanding of driving conditions. It's one of the many reasons why so many Wranglers are successful at retaining their value.
Floor Mats & Liners
While we could have simply written 'see above' and relied on common sense to convey the importance of protective flood and mat liners, that would be all-too-easy. The simple truth is that the majority of hurtful wear within a vehicle occurs where the driver/passenger come into repeated contact: seat, floor, armrest and steering wheel. And since the floor gets the added strain of dirt, mud, snow, etc it becomes easy to see what so many people prioritize flood mats and liners. After all, a well-preserved interior only serves the Jeep in helping it to retain its value.
Running Boards & Nerf Bars
Accessibility matters, right? While we'll get to modified suspensions and tire selection in a bit, most people are making advanced plans in regard to both long before they sign on the dotted line. As such, they're already thinking about what upgrades they need to make in order to help people get up into the Jeep, once it's several inches taller. Enter the convenience of running boards and nerf bars. Improved accessibility, combined with the stylized visual accents that they offer make their addition a no-brainer for many Jeep owners.
Fender Flares
Once again tying into the topic of tires (which we'll get to) comes the modification of fender flares. Functional in the minimization of dirt and mud-spray, resized flares are often a requirement when a Jeep owner decides to upgrade to larger tires and a lifted suspension.
Modified Bumper


For a Wrangler, a bumper is a multi-purpose component whose standard protective function can be enhanced by design and/or the inclusion of a brush guard and upgraded with the mounting of lighting, tow hooks, a winch or the inclusion of fresh-water reserves. A well-designed bumper that answers the functionality demanded by your usage is a must-have for any Jeep. Fortunately, the selection is as diverse as the demands are.
Modified Suspension
Which brings us to the idea of lifted suspension. A stock Wrangler will only get you so far off the beaten path, but an inch or two of lift, combined with upsized tires, can provide you with significant clearance allowing you to take on almost any terrain. Plus, most would agree that a lifted Jeep simply looks better. So, consider yourself warned: driving a stock Wrangler off the lot, with stock tires will only get you so far before loyalists start looking at you funny.
Tire Upgrades
Once again, we could simply say 'see above'. Not only does a scale-up on your tires build the character of your vehicle visually, it enhances its versatility. And that's what you bought it for in the first place, isn't it?
Performance Chips
As with any modern vehicle, certain performance upgrades are available in the form of aftermarket computer chips that can enhance certain elements of your Jeep's performance if regulated electronically.
Air Intake System
And of course, off-roading (especially extreme overlanding) exposes your Jeep to crippling amounts of dust and contaminants which can choke it into submission, damaging your engine among other major systems. With the Wrangler, the most common air intake system is the aftermarket snorkel. Rising off the side of the vehicle, the rear facing intake ensures that the air being pulled in is as clean as possible, helping to regulate clean, cool-temperature operating parameters.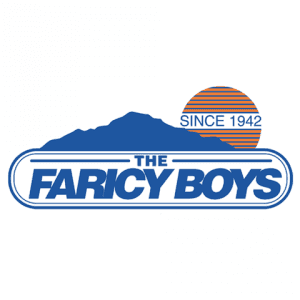 What's Your Next Project?
Whatever it is, let The Faricy Boys team of expert Jeep parts and service professionals help you to make your ultimate Jeep experience a reality. Whether your crawling rocks, malls, or simply looking to enjoy the open air, we're here for you. As we like to say, "It's a Jeep Thing…and we absolutely understand."