Three Steps to Follow During the Used Car Buying Process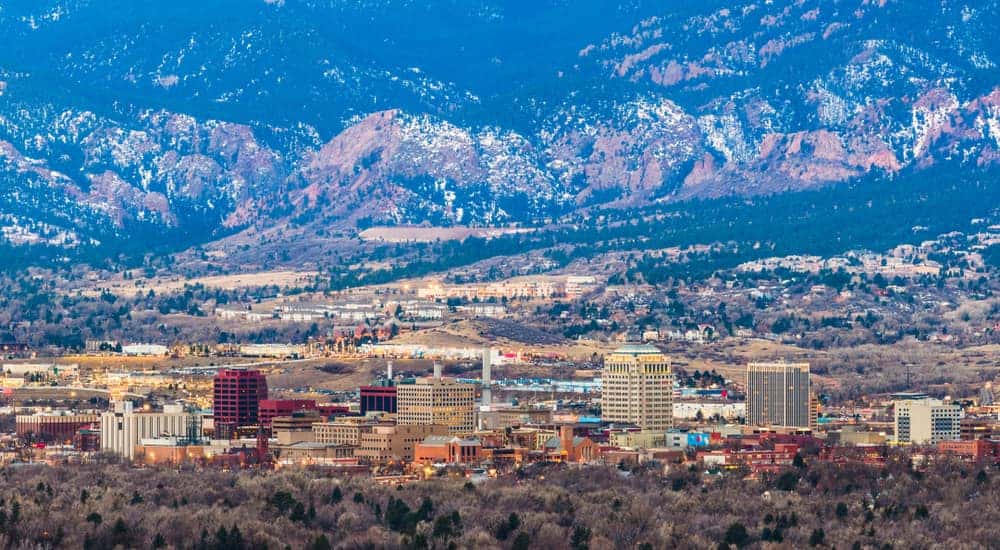 We understand that the used car buying process can be rather stressful, and many customers often worry that they'll miss an important step of the endeavor. Fortunately, we're here to help.
If you're prepared to pursue used cars in Colorado Springs, then you can rely on our resource below to guide you through the process. That way, you can assure that you're securing the best possible deal, and you can also lessen the chance that you'll end up with a lemon. In other words, you'll be covering all of your bases by following our guide below…
Step 1: Research Reviews
Before you even travel to check out a specific used car, you'll want to research the specific model to determine if it's a proper fit. While you should certainly be exploring any applicable specs or features, it's just as important that you search for any relevant recalls or issues with the vehicle. For instance, you may learn that your targeted vehicle isn't especially known for its reliability, and this could indicate that the vehicle won't last that long following your purchase.
Step 2: Access the Vehicle's History Report
Once you've determined that a specific model is right for you, you'll want to dig up the targeted vehicle's history report. This is especially useful if you're buying from a private seller, as these individuals tend to be less transparent than a dealership.
These history reports won't only reveal any maintenance visits (or lack thereof). Rather, it will also provide insight into any previous accidents or mechanical incidents, which could be a further indication that the vehicle's performance will be subpar. Some sellers are surprisingly adept at hiding issues on their vehicle's interior and exterior, so you can't solely rely on the eye test.
One of the most nefarious coverups often revolves around water damage. This problem is often highlighted by mold or damp upholstery. Sellers will often replace the interior to cover up these issues, although it's likely that mechanical problems still linger under the surface. Another common issue regards mileage, as potential buyers may also learn that the history report's listed mileage isn't consistent with the vehicle's odometer.
While you may suspect that there's something suspicious going on, the one reliable way to confirm this is by exploring the car's history report.
Step 3: Give a Self Inspection
Even if you're absolutely desperate for a used car, it's unlikely that you're going to purchase the vehicle without even laying an eye on it. Rather, you should be giving your targeted car an extensive self inspection, both inside and outside the car.
The interior should feature consistent upholstery or any relevant materials, as uneven textiles could indicate that the seller is trying to hide a problem. Meanwhile, the interior should be devoid of any trash or dirt, and the quality should essentially match that of a new car. If the seller couldn't spend the necessary amount of time cleaning their car, who's to say that they cared for the vehicle's mechanics?
The exterior might feature some scratches and dents (which you could surely use during negotiations to your advantage). However, it's when these blemishes are consistent and severe that you should begin to worry. The same extends under the hood, as the engine, battery, and any other applicable components will surely show signs of age. However, if there's excessive rust or decay, you might want to refer the vehicle to a trusted mechanic.
Step 4: Go for a Test Drive
One of the most important steps of the used car-buying process is the test drive. A self-inspection can only reveal so much about a vehicle's quality, and a simple ride around the block will notify the driver if there are any hidden mechanical issues.
An odd rattling or a consistent vibration are certainly causes for concern, as is the vehicle's ability (or inability) to shift gears, accelerate, and brake. It's unlikely that a used car is going to perform perfectly, but if you've been driving for years, you'll surely recognize if something's wrong.
When the test drive has concluded, you should take a quick look under the car for any dripping oil. If the vehicle is excessively leaking, this is an issue that should quickly be brought up to the owner. It could be simple condensation, but the color of the liquid will indicate if the fluid is coming from the actual vehicle. Whether it's oil, anti-freeze, or transmission fluid, dripping liquid usually leads to a trip to the mechanic.
As we mentioned previously, bringing a targeted used car to a trusted mechanic will allow the customer to truly learn about any mechanic issues with the vehicle. These experts will surely be able to identify a problem that isn't evident to a standard driver's eye, and this advice could go a long way in determining whether you'll pursue the car or offer a significantly lower bid.
Step 5: Determine a Proper Value
Before you decide to pull the trigger and purchase a targeted used car, you'll want to complete just a bit more research on the vehicle. Specifically, you'll want to explore the proper value of that car, assuring that you won't be opting for an unadvantageous deal.
Resources like Kelley Blue Book will reveal the proper value of a specific used car model, allowing a potential buyer to make a fair and reasonable offer. You could also rely on websites like eBay and Craigslist, which should provide insight into how much a specific car is selling for in a private sale.
Of course, it's important to remember that each vehicle's value is also based on the car's condition and mileage. Therefore, while these resources will certainly provide some clarity, they shouldn't be relied on as the definitive value of a used car.
Most of these steps are based in complete logic. However, we understand that you may forget an essential part of the process. Therefore, before you head out to look for used cars in Colorado Springs, you should use our guide to give you a quick and brief refresher.