Why a Car Purchase Could Be Your Perfect Colorado Adventure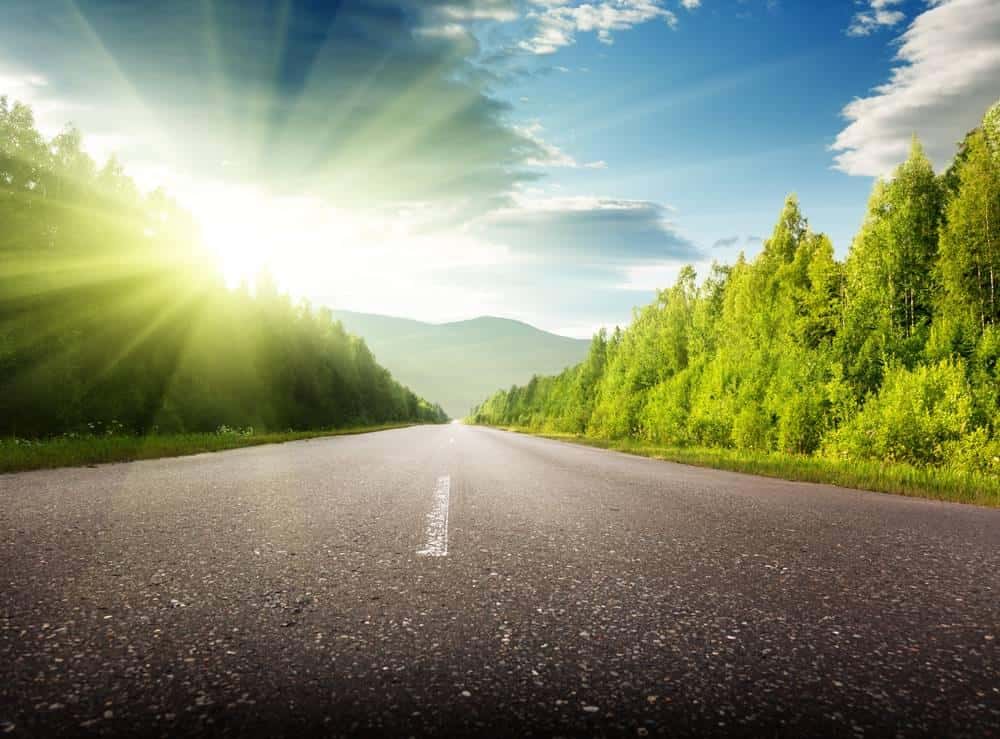 Buying a vehicle can easily become the consumer equivalent of doing a trust-fall amongst strangers. And let's be honest: purchasing a used car comes with all sorts of enduring stigma, the legacy of fast-talking weasels in checkered sport-coats in the days before lemon laws.
But it is the discerning buyer who empowers themselves in order to side-step those pitfalls. Sure, being informed about your purchase is a key part of that process, but knowing "what you need" and "what you want" really is the first crucial step.
What is your budget?
Perhaps your vehicle needs to accommodate a family, or maybe you're a bit more of a lone-wolf out here to find yourself (don't worry, you're not alone).
As with any geography, our state has its own unique attributes including a wide-range of weather conditions and terrain. This is certainly another influencer in choosing a vehicle. Stating the obvious? Absolutely!
So let's talk about the fact that Colorado sits second among U.S. states with growing populations, those that boast more than half-a-million transplants since 2010. If you're among these new imports to the Rocky Mountain state, you may not be prepared for the demands of that range of weather conditions or terrain. While some may hail from the similar unpredictability of the Northeast, others may come from flat plains of the midwest or warm weather southern states.
As important as these factors are, each speaks to "what you need."
Let's Talk About You and "What You Want"
So, who are you? What brings you to Colorado? What do you want in a vehicle? And most importantly, how does that equate to "what you need?"
While education and employment rank among the highest motivation to move to Colorado, the scenic vistas are what truly make it "home." Averaging nearly 300 days of sunshine each year, our state is covered with national parks and potential adventures that contribute to our healthy lifestyle, active culture, and positive mindset. This is what provides the highest motivation to stay in Colorado.
So, while a vehicle with AWD or 4×4 capabilities is ideal for any driver (due to potential winter weather) let's talk about the fun you could have on all of the other days. Let's talk about getting you out there: walking, hiking, skiing, kayaking, enjoying vibrant music and a warm, welcoming culture. Do we want to sell you a car? Of course. But if this is the lifestyle you've already bought into by coming here, let's make sure you have the right wheels to embrace it!
Okay…Fine. Let's Talk About Me.
If there was a checkbox next to each of the activities listed above, I'd enthusiastically check the boxes marked "YES" for each of them. From sunrise to moonfall, I'll take the fresh air of outdoor adventure every day if given the choice. Sensory intoxication is a beautiful thing, and there are few places that offer it in greater doses than Colorado. Just thinking about it makes me want to build a perfect playlist so that every new adventure becomes a cinematic memory complete with the perfect soundtrack. This one will probably begin with "Life's Been Good." That opening guitar riff cuts through the warm air, in a Jeep Wrangler bound for Red Rocks to catch Joe Walsh kick off this summer alongside Tom Petty. Perfection.
Whether driven on or off-road, the Jeep Wrangler evokes immediate thoughts of top-down weekend excursions, open air, and freedom of four-wheel adventure. Can't you just hear that guitar and feel that breeze? Maybe you're taking it off-road with friends, blasting through mud, laughing as Steve Miller's "Take The Money And Run" plays. Or maybe Sublime. The soundtrack is negotiable, the vehicle is not.
A mainstay for SUV enthusiasts, the Jeep Wrangler is now engrained in our cultural mindset, and its evolving design now caters to a wider range of self-titled adventurers: from the mud-covered warrior to the fun-loving family. Awarded Best Resale Value for an SUV by Kelley Blue Book, a Wrangler just might be the ideal new or used vehicle for any breed of used car Denver driver.
With a 3.6L Pentastar V6 engine powering 285 horses, the Wrangler offers a get-it-done attitude regardless of the challenge.
The needs of the more casual driver will be satisfied by the 17/21 highway MPG. However, the attention of the off-road enthusiast may shift to the 260 lbs-ft of torque, Command-Track 4×4 and Rock-Trac 4WD capabilities to overcome any obstacles in their path. Available in both 5-speed automatic and 6-speed manual transmissions, with Electronic Traction & Stability Control and Front Airbags (all standard) the Wrangler assures both safety and reliability along with a 2,000-lb. towing capacity.
With an MSRP starting at $23,995 the Wrangler fits almost any budget, even with the Sports trim. Coming standard with on-the-fly 4WD, you're covered for any spontaneous off-roading. In addition, the hydraulic assist brake boost, and 2,000-lb. towing capacity help you to bail out any friends that may follow you into the mud with a less-equipped set of wheels.
But the Sports package is just the beginning. With over a dozen trim options, you have the option of going as full-bore as you want. Beginning at $39,145 the Rubicon Recon sits at the other end of the price range. A wide offering offering of both New and Pre-Owned Wranglers add an expanded list of available features. Just imagine how amazing it would be to experience all that our beautiful state offers. That is exactly what the Wrangler brings to the party.
I can't stop imagining Tom Petty breaking into "Running Down A Dream" for an encore, followed by a peaceful moonlit drive back to Denver.
But that's MY thing…MY playlist…MY perfect Colorado adventure with the perfect vehicle.
You Were Saying…?
Whether a long-time resident or a new arrival, Colorado is your home and will speak to your soul. Let us help you to find the perfect vehicle in which you can experience all that it offers. Decide what you want and what you need, but don't be afraid to turn on the music and close your eyes.
Find YOUR thing…YOUR playlist…YOUR perfect Colorado adventure. Our job is to help you find the perfect vehicle, and what an awesome job that is.