What's On Your Jeep Bucket List?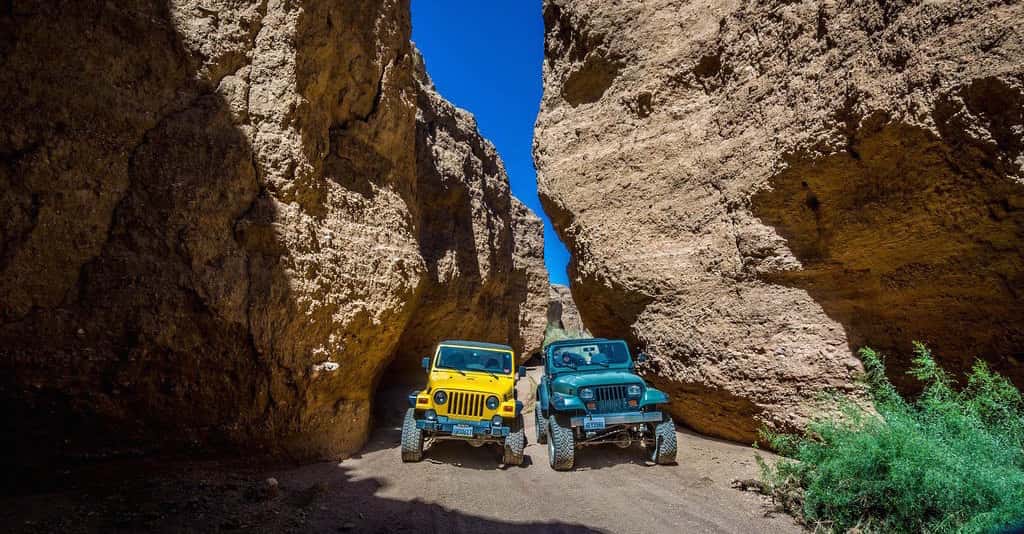 A Jeep Wrangler bucket list. Every Jeeper out there has one, whether he or she knows it or not. Jeep owners are unlike any other category of driver, defining their lives by a series of daily trips, weekly excursions, and once in a lifetime adventures – all of which will never be forgotten. Yes, the Jeep life is a good one. If you are already a Jeeper, then you are well aware of the lifestyle that Jeep ownership entails. As thrilling as conquering off-road trails can be, there is something to be said about receiving your first "Jeep Wave" as a Wrangler owner. Not only does this signify that you own one of the most iconic vehicles on the road, but it means you are a part of an exclusive group of individuals who all desire the same thing – adventure. If you are lucky enough to own a Jeep in Colorado, then you are part of an even more distinguished class that not many Jeepers can lay claim to.
With adventure mantras like you only live once – YOLO! – carpe diem, and live life to the fullest – it's not surprising that citizens are writing out lists of things to do before they die, to ensure that not a moment of their time on earth was wasted. Just as people are carving out time to do incredible things before they kick that final can, Jeep Wrangler drivers such as yourself are creating bucket lists of their very own. You may not call it a bucket list, and you may not have put actual pen to paper, but as a Jeeper, you have a list of adventures in mind that you plan to complete from behind the wheel of your trusty Wrangler.
So…What's On Your Bucket List, Jeeper?
The Jeep brand is committed to providing Wrangler owners with resources and communities to help fulfill their wildest Jeeper dreams, and all you have to do is decide which ones you want to embark on. Just as motivating as the Millennial's-coined YOLO phrase, so is Jeep's current slogan: Go Anywhere. Do Anything. Who knew that twenty-one letters and twenty-five characters could elicit such uninhibited inspiration? We challenge self-proclaimed Twitter experts to come up with something so awe-inspiring in their allotted 140-character limit. Go ahead, I can wait…
No? Nothing. Then let's move on, back to the bucket list. As a Jeep Wrangler owner, you have unlimited access to a world that so few people will ever be a part of, so why not grab that opportunity by its bullish horns, and live your life like the adventure it was created to be?
If you are having difficulty finding the right adventures to add to your Jeep Wrangler bucket list, take a look at some that we have come up with. Take some, leave some, and even add some in the comments – but more than anything else, live your Jeeper life the way it was intended: with adventurous abandon.
Earn Your Badge of Honor: From the Pacific to the Atlantic Coast and everywhere in between, Jeep Wrangler owners are testing the limits of their iconic SUVs, and their off-roading skills with the Jeep Badge of Honor program. Since it was first launched a few years ago, Jeep Wrangler owners have been collectively conquering rugged off-road trails across this great nation, in an effort to earn their Jeep Badge of Honor and the status of Trail Expert. With over forty certified trails within the program, Jeep Wrangler owners have exclusive access to a mobile community of like-minded adventure-seekers, Jeep certified trails, and more. Here in Colorado, we are lucky enough to have some of the best off-road trails in the country, and even a few that are a part of the Jeep Badge of Honor. With every successfully completed trail, you earn a Badge from the iconic brand, that you can display on your Wrangler for the world to see. Whether you want to collect just a few of these badges, or yearn to be dubbed a Jeep Trail Expert who has completed all of the trails in the Badge of Honor Program, is entirely up to you. Either way, this is a great addition to any committed Jeeper's bucket list.
Attend Jeep Jamboree: Every year, Jeep Jamborees are held in various states across the country. A mobile festival of sorts, Jeep Jamborees are off-road adventure weekends that bring the Jeeper community together in the spirit of adventure. Dating back to 1953 when the first off-road Jamboree trek was taken, Jeep Jamborees are an iconic tradition of many Jeep Wrangler drivers. If you have never been to a Jeep Jamboree, add it to your bucket list, and head to the official website for 2017 trip dates. After all, there is nothing quite like the present to get things moving in the right direction.
Modify Your Wrangler: A modded Wrangler is one of the most striking vehicles you are likely to see, on the road or off. If you have always wanted to add a lift kit to your Jeep, or have been interested in modifying it some other way – why not do it now? If this is an item on your bucket list, be sure to take your Wrangler to someone who knows what they are doing, preferably a Jeep certified technician. A lift kit can be one of the most exciting ways to turn your stock Wrangler into an off-road machine, but it definitely pays to have it done the right way.
Be a Good Samaritan: Cars that aren't able to navigate the snow-covered roads in the wintertime often head straight for the nearest ditch. This is a common occurrence in Colorado, which gives you more than enough opportunity to fulfill this bucket list item. The next time you see a person stranded, or stuck in a ditch – offer to help. Your Jeep Wrangler is more than capable of pulling them out of the ditch, or towing them to a nearby gas station for fuel – so why not do it? Not only will it be a great story to tell, it will make you feel great at the same time.
There are plenty more Jeep Wrangler Bucket List items you can add to this list, and be sure to share them with us here, or down at the Faricy Boys dealership. We can't wait to hear about your endless Jeep adventures, and be dazzled by the details of where your Wrangler has taken you. As Helen Keller once said, "Life is a daring adventure, or nothing at all." Live life and choose adventure with your Jeep Wrangler.