Jeep Dealers Colorado
Looking for one of the best (if not the best) Jeep dealers in Colorado? Then look no further than The Faricy Boys. We specialize in selling the best new and pre-owned Jeep models, with a smile. While our pre-owned selection is vast, our range of new models guarantees there's a Jeep for everyone on our lot — even those who don't want to take their Jeep off-roading. But if you do want to take that new Jeep into the woods, then you're bound to need repairs or maintenance at some point. Which is why we made sure service with us is easy, thanks to a great inventory of car parts and expert technicians.
But, those are only a few of the reasons you should buy from The Faricy Boys. There are a few things that really set us apart from other dealerships, and make us different, allowing us to give you an unforgettable Jeep shopping experience.
The Faricy Boys — Why We're Different
At The Faricy Boys, we make sure we do things the right way, which is what automatically makes us different for other Colorado Jeep dealers. It all starts with our family-owned dealership, which has embraced the same core family values for over 73 years. That means, along with greeting each and every customer with a smile, we also make sure to treat every customer with the care and respect that the Faricy family represents. After all, when you shop with us, we consider you part of the family.
At The Faricy Boys, we value and promote a strong sense of community. To show this, we always make sure to go above and beyond when it comes to the services we provide. We'll do things like provide a free Carfax report with every used car, along with a comprehensive reconditioning report on every qualified used car – not to mention a complimentary full tank of gas whenever you purchase one of our new Jeep models. To show our commitment to off-road enthusiasts, we've been throwing together an event since 2009 called Rock Solid Trail Days. It allows us to connect with our customers on a deeper level. We all go off-roading together to help us not only develop a better bond with our customer base, but also show our customers what their Jeep models are truly capable of.
As far as our prices go, we make sure to give you real prices with no hidden charges. That means you won't have to stress over the contract, and worry about any unnecessary charges that might be tacked on without your knowledge. On top of that, we also provide a price protection guarantee. We'll even purchase your vehicle, regardless if you buy from us or not. So if you are looking for a quick way to get rid of your used car or truck, swing in and talk to us.
Bottomline: The Faricy Boys is a dealership with real prices and real people, who just want to help you find the perfect Jeep. For those looking for off-roading rigs, we even built a one-of-a-kind 4×4 off-road test track. One of our managers, and fellow off-road enthusiasts, will personally take a Jeep out with you for a test-run to show you the ropes. Then, they'll let you drive it so you can truly experience for yourself what these all-terrain beasts are made of.
New Jeeps for Everyone

We have some of the most popular Jeep models available in 2016, such as the Wrangler, Cherokee, Grand Cherokee, and Renegade. These are some of the top selling Jeep models currently on the market. Furthermore, with this diverse lineup, we truly have something for everyone.
Wrangler


The Wrangler has been a long-time favorite for those looking for the ultimate off-road experience. While we sell our new Wranglers stock, there are plenty of aftermarket mods you can buy to make your Wrangler a true off-road monster. So if you're looking for a vehicle that has the ability to provide the best off-road experiences possible, you'll want to grab the Wrangler.
Cherokee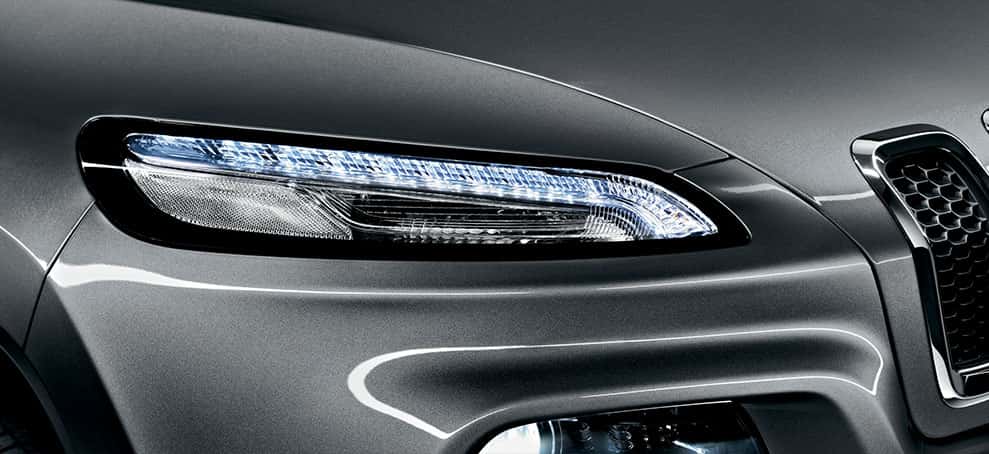 With an old nameplate christened on a fresh model, the Cherokee quickly started regaining popularity thanks to its unique design and capability. It has the ability to be both a good family vehicle, or an off-road trailblazer. That front-end isn't just for looks, it also gives the new Cherokee model a huge aerodynamic advantage, boosting fuel economy, and allowing it to perform just as comfortably on the highway as it does on the off-road trails.
Grand Cherokee


Minus the obvious design difference, the Grand Cherokee is still considered the big brother to the Cherokee model. It's a huge hit for those who are looking for a secure and stable family SUV. It's got all the latest and greatest entertainment and safety technology that Jeep has to offer, and has plenty of comfort-oriented features as well. Many still consider this to be the "luxury" model of the Jeep lineup.
Renegade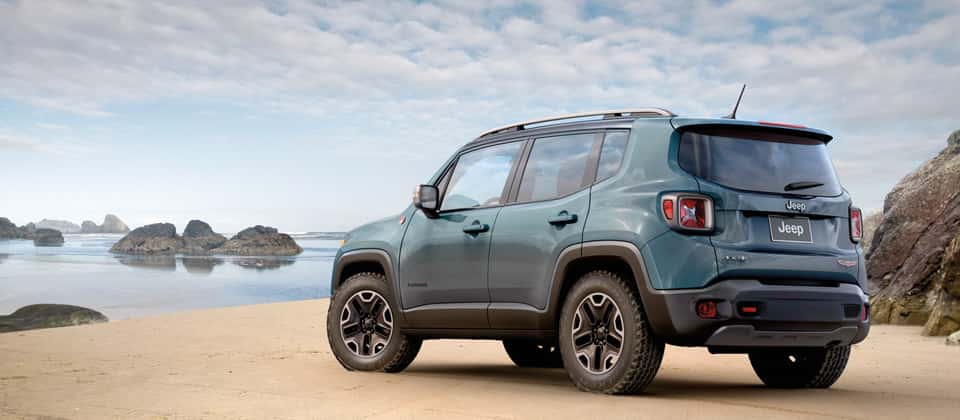 The Renegade is a relatively new release, and is a fun and quirky alternative to the traditional looking Jeep. It's the second smallest Jeep model currently on the market, and is perhaps the most modern in terms of technology, looks, and performance. The entertaining design definitely appeals to younger drivers, but older drivers will appreciate the Renegade's fuel-efficiency and peppy performance.
Service With Us is Easy
Even if you don't plan on taking your new Jeep off-road, it's still going to need regular maintenance or repairs. That's why The Faricy Boys has one of the best service departments around, with expert technicians that know every one of our Jeep models inside and out. Our service center is state-of-the-art, which means we have all the up-to-date tools and knowledge required to properly work on any and all Jeep models.
If you need parts for your Jeep, you can always buy from our incredible inventory of OEM car parts. For those who don't know, OEM stands for Original Equipment Manufacturer – our inventory is full of original car parts directly from the manufacturer. So, if we don't have a part you're looking for, chances are we'll be able to get it shipped into our service department. For fans of DIY car repairs, you know that having parts originally from the manufacturer is a huge plus.
Why Buy from The Faricy Boys?
At The Faricy Boys, we have a strong sense of community that far surpasses our rivals. Not only that, our family roots run much deeper than others. Boasting more than 73 years of family-owned dealership transactions means our family values have transitioned into our practices at the dealership. Here, you'll be treated with respect and care from every member of our team – whether they're from the service department, sales center, or the upper management team. At The Faricy Boys, we expect every one of our team members to treat our customers like family. We even have an expert finance team that works with a network of lenders to make sure you get the best auto loan in Colorado Springs — the auto loan that suits you the best. For those not interested in a new car, we also have a wide selection of used and certified pre-owned vehicles.
Clearly, we have something for everyone at The Faricy Boys. Whether you're looking for a new 2016 Jeep model, a used or certified pre-owned model, or even just a friendly place to sell your car and get some advice — we're your Colorado Springs Jeep dealer of choice.