Used Electric Vehicles Generate New Market in Colorado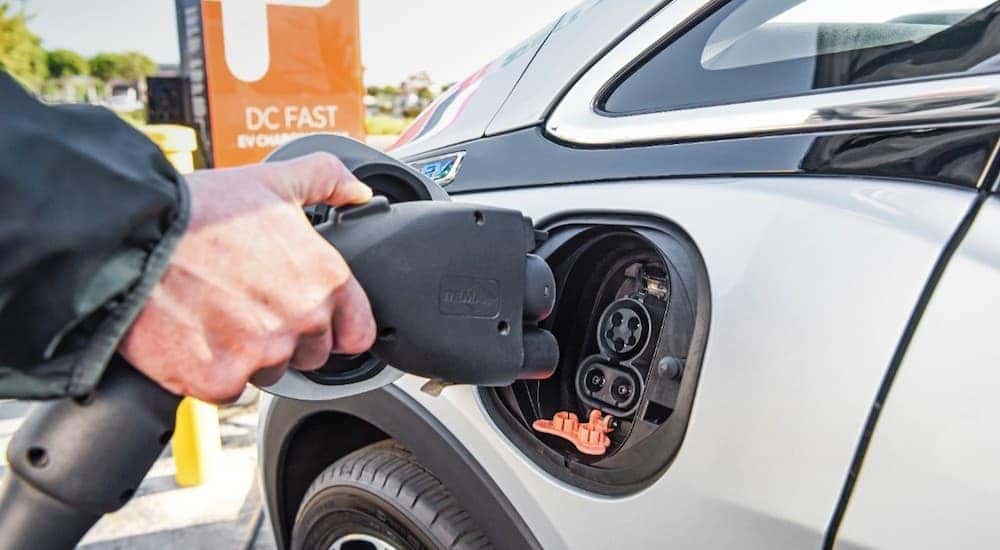 Just four years ago, the number of electric vehicles (EVs) registered in the state of Colorado could be described as nominal. As of July 2018, that number has significantly increased to over 9,000. Statistically speaking, in a four-year span, the number of registered EVs has tripled. In reviewing the registration database, researchers discovered there's an upward trend in the number of Colorado residents purchasing used EVs. There are several key factors responsible for this steady surge in used EV registrations, and why electric vehicles are becoming popular used cars in Colorado.
Leasing Directly Impacts the Surge in Used EV inventory
As with the car-buying market for gas-powered vehicles, more consumers are opting to lease vehicles instead of buying them. As a result, when returned, these leased vehicles enter the used market, thus increasing the available inventory. The reasons why the automobile market is seeing an uptick in lease purchases is relatively the same for electric-powered vehicles as it is for gas-powered ones.
Electric vehicles are expensive. On average, consumers will pay between $3,000 and $6,000 more for an electric vehicle in comparison to its gas-powered equivalent. To avoid the sticker shock, consumers are more frequently making the decision to lease the vehicle in order to afford it. Down payments and monthly payments tend to be much lower when leasing a vehicle.
Maintenance costs are lower for leased vehicles for several reasons. Since lease transactions involve newer vehicles, the probability of the vehicle needing or requiring significant maintenance and/or repairs is very low. Additionally, due to the vehicle's age, it's likely still under warranty. As an electric vehicle, maintenance costs such as oil changes are not necessary. And still, manufacturers and dealerships will usually offer maintenance incentives that will assist if and when the need to schedule a service appointment arises.
Leasing also affords consumers the ability to continually enjoy driving a new vehicle without the overhead expenses that come with purchasing a vehicle. Once the lease term is up, consumers are able to conveniently walk away from that vehicle and begin a new lease for their next new vehicle. Of course, if they choose, they also have the option of purchasing the previously leased vehicle.
Rapid Depreciation Drives Down the Selling Price for Used EVs
As noted earlier, if consumers are in the market for an EV, they should anticipate a higher selling price that incorporates the benefits of driving an electric vehicle. However, there is a silver lining in that initial selling price for consumers looking for a gently used vehicle, which would likely be three years to five years old. Depreciation becomes a factor. According to one Colorado dealership owner who specializes in fuel-efficient vehicles including hybrid and electric, a 2018 Nissan Leaf would cost around $38,000. In three to five years, that same vehicle's selling price would only be roughly $14,000 to $15,000.
This valuation and depreciation analysis holds true for most EVs. Gas-powered vehicles tend to retain about 40 percent of their original valuation. In contrast, EVs tend to only retain roughly 15 percent of their value due to rapid depreciation.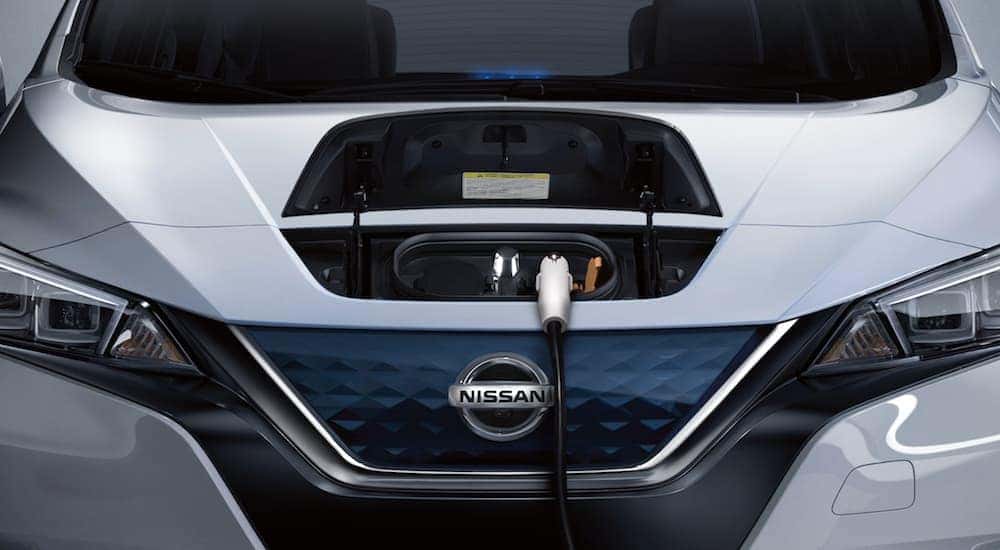 Federal and State Programs Incentivize Purchasing EVs
Federal and State assistance in the form of incentives and tax credits have been an important factor in Colorado residents opting to purchase vehicles because new vehicles, as well as used vehicles, are eligible for the added benefits.
The Federal government offers a tax credit up to $7,500 when purchasing an electric vehicle. The benefits for used EV buyers are more indirectly. This benefit increases the likelihood of an EV eventually entering the used-car market and becoming a used EV purchase.
Statewide incentives and tax credits have a more direct impact on consumers purchasing used EVs. According to www.energy.gov, Colorado has several state incentives that benefit EV owners, including consumers who purchase used vehicles:
The Electric Vehicle Supply Equipment (EVSE) Rebate is defined as a utility/private incentive provided by the Gunnison County Electric Association (GCEA). This program affords consumers a rebate of 35 percent, up to $250 when installing Level 2 EVSE. Consumers can also qualify for a 5 percent discount on the EVSE when purchased directly from the GCEA.
The Plug-in Electric Vehicle (PEV) Tax Credit affords consumers a credit based upon the type of EV and when it's purchased. The EV categories include light-duty EVs and PHEVs, medium-duty EV and PHEV trucks, as well as heavy-duty EV and PHEV trucks. This program runs from January 1, 2017, until January 1, 2022. This program paid out roughly $9.6 million to Colorado residents in 2016.
Electric Vehicle Emissions Inspection Exemption affords consumers who purchase all-electric vehicles exemption from state emissions inspections.
High-Occupancy Vehicle (HOV) Lane Exemption affords consumers who purchase hybrid EVs that have been certified low-emission the ability to use HOV and high occupancy toll (HOT) lanes.
Alternative Fuel Vehicle (AFV) Weight Limit Exemption affords consumers who drive AFVs an extra 2,000 pounds when calculating the vehicle's gross weight limiting rating. The referenced website provides specific details regarding which fuel sources are deemed alternative.
Statewide Initiatives Encourage Colorado Residents and Businesses to Drive EVs
As evidence of Colorado's dedication to becoming a clean-energy leader by encouraging its residents to drive EVs, the state has created several initiatives that are designed to achieve that goal.
The Charge Ahead Colorado program provides financial support to encourage residents to purchase EVs and to encourage the installation of vehicle charging stations. The program's funding is provided through the partnership of the Regional Air Quality Council and the Colorado Energy Office. The Charge Ahead program's two-prong approach involves education and installation.
A program aims to reach out to low-income communities, multifamily housing units and centralized urban centers to educate and inform residents about understanding and accessing the benefits of EVs. This program has the potential to bring community stakeholders to the table who otherwise would not be aware of this opportunity to enhance their lives, their family's lives and the lives of those in their community.
Secondly, Charge Ahead Colorado is seeking to install charging stations in the aforementioned communities as well as at workplaces. Studies have shown that consumers are more likely to purchase EVs when they have access to charging stations at home and at work.
In fact, statistics show consumers are six times more likely to purchase an EV when they have access to charging station at their workplace. The Colorado EV Wired Workplaces program recognizes businesses that make charging stations accessible for their employees.
Conclusion
Based upon the current sales trend of used cars in Colorado, residents purchasing used EVs more than ever. It's likely the trend will continue in that upward swing. In addition to consumers having access to affordable prices, as well as programs and incentives, the practicality of driving an EV has increased. When EVs first entered the market, the driving range was roughly 75 miles per full charge. Today, certain EVs have a driving range of 150 miles to 200 miles. Consumers are able to drive longer distances without fearing their vehicle's charge would not last during that driving span. And with Colorado's commitment to installing charging stations across the state, consumers have the confidence that if and when they need a charge, they can easily locate one. With all the added benefits, purchasing a used vehicle is no longer just appealing to the environmentally conscious consumers, EVs are appealing to a cross-section of the population.
For Colorado residents needing information regarding or looking to purchase a used EV, please visit your local certified EV or Colorado used car dealership today.