Must-Have Features for Used Car Buyers in Colorado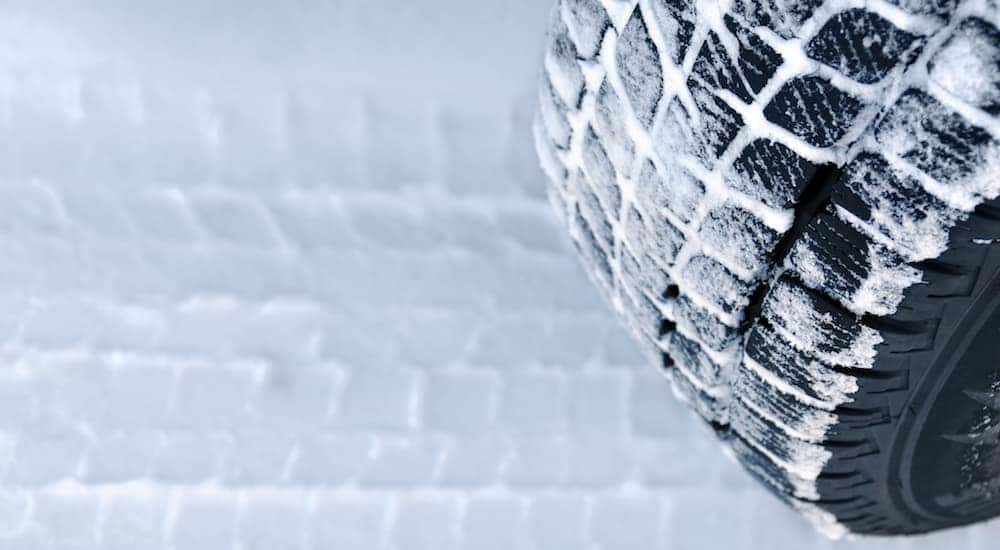 Those Colorado winters can be treacherous, as drivers tend to have to deal with sudden and unpredictable snow and ice storms. Therefore, it's in your best interest to be prepared with a winter-centric vehicle. Of course, if you're currently shopping for used cars in Colorado, then this is easier said than done.
While you may not be able to fully prepare a recently-purchased used vehicle for the impending winter weather, you can at least start to target some winter-worthy features that are already included on a vehicle.
Below, we've detailed some features that should be particularly enticing to those seeking used cars in Colorado. Take a look for yourself, and keep an eye on these amenities as you're doing your shopping…
Winter/All-Season Tires
It should be fairly obvious how important winter tires are for driving in adverse conditions. When compared to standard tires, these inclusions will play a role in keeping you and your passengers out of harm's way. The winter tires can help to optimize traction and stoppage power, meaning you'll be fully prepared for whatever Mother Nature throws your way.
Of course, when it comes to used vehicles, you won't necessarily have your choice of tires. Fortunately, you shouldn't solely be focused on winter tires. All-season tires will do the trick, as these inclusions will also play a role in keeping you safe during the winter months. Of course, the condition of both winter and all-season tires is important. If these vehicles show obvious signs of age, then it's better just to pursue a replacement set (or ignore the used vehicle altogether).
If you happen to come across a used vehicle that includes high-performance or summer tires, there's no need to worry. These tires were presumably chosen for a reason, and if they're in good condition, you can enjoy them when the road gets a bit drier. In the meantime, you could dive into your budget and purchase yourself a set of winter tires. After all, you'll grow to appreciate the way your tires cater to the impending road conditions.
All-Wheel Drive
Perhaps more important than your used vehicle's tires would be the inclusion of all-wheel-drive. We're all familiar with the advantages that this mechanical feature provides to drivers: power is ultimately distributed to each of your four wheels, thus assuring optimal traction. Some advanced systems can even play a role in cutting power if they recognize that the vehicle is having a tough time handling the icy roads; if it's detected that you're slipping and sliding down the road, an advanced all-wheel-drive system can transfer the power to those wheels that actually have traction.
It's important to remember that all-wheel-drive systems won't necessarily help with stoppage power, which you'll have to rely on your brakes and tires for. Furthermore, a front or rear-wheel drive system isn't necessarily a death sentence… just recognize that your traction won't be as consistent as if you had opted for an all-wheel-drive system.
Heated Seats
Now we're getting to the good stuff. The winters can be absolutely brutal in Colorado, and there's a chance the temperature will consistently dip below freezing. In the mornings, it can be tough initiating your commute. While the heat will eventually provide what you're looking for, that 10 or 15 minute waiting time can be absolutely brutal.
Well, by finding heated seats in a used vehicle, you can be assured that you're remaining comfy throughout the entirety of your commute. This feature, which is relatively common in recent-year models, will be a welcome escape from the winter weather.
Of course, it's important to remember that heated seats are often sought after by those shopping for used cars, and it's a feature that can help to boost the re-sell value of a vehicle. In other words, if you find heated seats in a targeted used car, there's a good chance that it's already been reflected in the asking price.
Remote Starter
Similar to heated seats, a remote starter is also one of those essential features for those who have to deal with those brutal Colorado winters. Instead of having to wait for your vehicle to heat up, you can be greeted with a warm interior the moment you step foot inside of your car.
A remote starter allows you to remotely start your vehicle from the comfort of your own house. Assuming you already set your heat setting the night before, you'll be able to endure that "warm-up" time from the comfort of your own couch. If you're sick of those cold winter mornings, then this is a feature you'll certainly want to pursue.
Windshield Wipers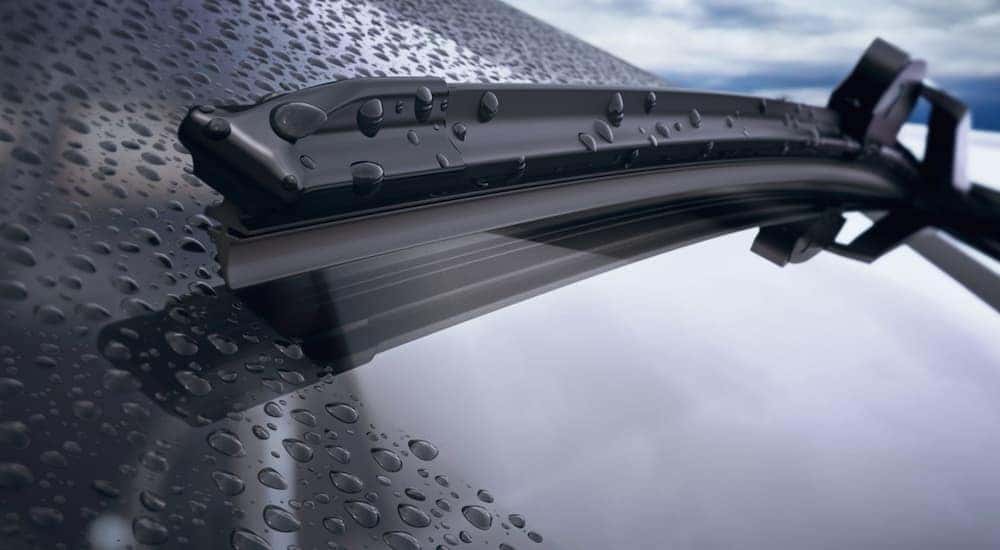 If you've ever traveled through a snowstorm with faulty windshield wipers, you can understand how dangerous the experience can be. That's a big reason why you should assure that your targeted used car is equipped with top-notch windshield wipers.
Of course, considering the relative inexpensiveness of replacements, this shouldn't be a deal-breaker. If a targeted used vehicle is equipped with faulty windshield wipers, you can simply go to a local automotive store and find a set of reliable replacements. While you're there, it may be in your best interest to also buy yourself some de-icing solution… this could play a big role in clearing any pesky ice from your windshield or mirrors.
Heated Side Mirrors
Speaking of frozen mirrors, you might not even need that de-icing solution if you come across this luxurious amenity. Several vehicles on the market today are equipped with heated side mirrors. While this amenity might not sound all that alluring, it can actually play a major role in boosting safety.
These side mirrors tend to freeze quickly, especially when it's raining or snowing. Before you know it, the mirrors are practically useless, as you can barely see anything through the accumulating ice. Well, by having heated side mirrors, this ice won't even be able to start developing. If ice formed while you were away from the vehicle, then this feature will quickly melt it away.
Best of all, this isn't necessarily the most alluring or popular vehicle amenity. In other words, if this feature is included on a used vehicle, there's a good chance that the seller probably didn't account for it in their final asking price.
Now that you're starting to understand which features you should be pursuing as you're shopping for used cars in Colorado, it's time to start shopping. Well, if you live in the Colorado Springs, Colorado area, there's no better place to make your next purchase than Faricy!
The dealership is fully stocked with a number of used and pre-owned vehicles, providing options for practically any customer. Meanwhile, customers will find that the dealership's array of services will come in handy throughout the buying process. For instance, you can rely on the service department if you run into any issues with your used ride, while the financing department will help you establish a fair and logical payment plan.
Best of all, their convenient hours means you'll never have to miss work in order to make a purchase. So what are you waiting for? Now that you understand what your Colorado used car should be looking like, it's time to head out to Faricy!