How We've Changed Shopping for a Used Car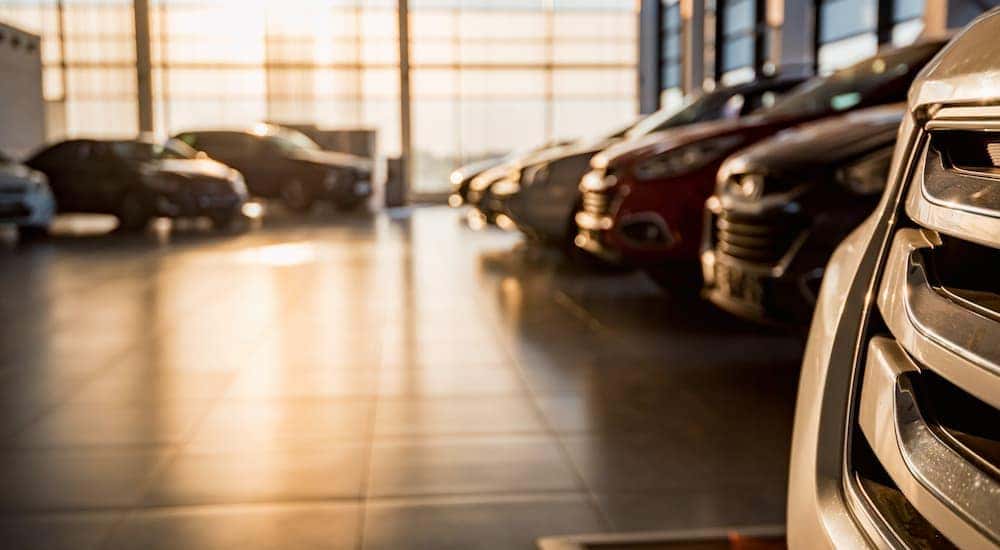 There are a lot of negative connotations associated with the idea of "used car shopping." From pushy salesmen that rely on dirty tricks and high-pressure tactics, to old and beaten-down models, and everything in between – used car shopping can conjure up certain ideas straight out of a nightmare. We've heard the horror stories, we've seen the looks on people's faces when we mention used cars, and so we're doing everything we can to change what it means to shop for used cars in Colorado Springs.
But what does that mean, exactly? It's easy to say, "We've changed the game," and then just rely on the same old things that other dealers have done for decades – but that's not what we do. As a dealership, we know that we are the ones that can actually make a change and hope that the industry follows our lead. We've been doing it for years, and we plan on doing it for many more.
So, here are some of the ways we have changed the game when it comes to used car shopping.
#1 – Great Models in Good Condition
First and foremost, we believe that the most important thing we can do for our customers shopping for used cars in Colorado Springs is offer them the best vehicles. A lot of other dealerships will bury you in models; while having a lot of used vehicles is important so you can find what you want, it's also important to offer quality and not just quantity. While we carry dozens of used vehicles here at our dealership every day, we don't just take everything we can find and throw it at our customers.
To us, shopping for a used car shouldn't be a game where you try to guess which vehicle is the least terrible and hope for the best. We believe that our used car customers should be able to look at every vehicle we sell and know they are of the highest quality. We insist on offering you great vehicles that are in good condition, so no matter what your budget looks like, you can get something that will treat you well.
#2 – Certified Pre-Owned Models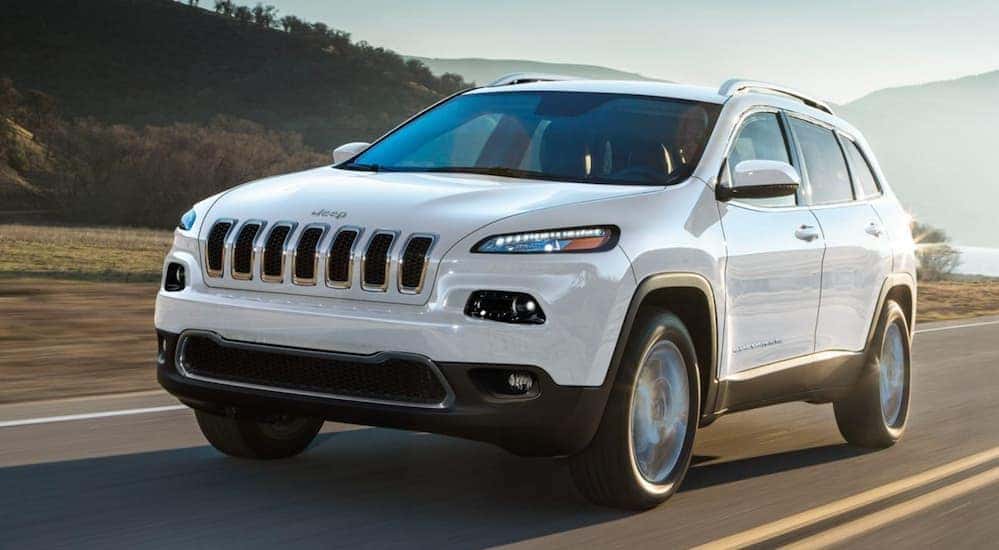 Speaking of great used models, we also pride ourselves on our selection of Certified Pre-Owned (CPO) vehicles. Now, to be fair, this doesn't make us completely unique, but it is something that we believe is important for all used car dealerships. A reputable dealership that really looks out for its customers should carry the best vehicles – and that means CPO vehicles.
Our inventory of CPO Jeeps and Chryslers are in the very best condition and must meet the highest standards of the original manufacturer. Every CPO vehicle we sell has been through an extensive 125-point vehicle inspection, cannot be more than five years old, and cannot have more than 75,000 miles on it. When you shop our used CPO cars in Colorado Springs, you get a free CARFAX history report on each of them, and they are covered by manufacturer warranties. We believe that offering this kind of quality to our customers sets us apart from private sellers and other dealers that do not carry CPO vehicles.
#3 – Long-Term Service and Help
One of the things we heard a lot from our customers was how they felt like a commodity to other dealerships they dealt with. They didn't feel like customers or even people, just consumers being processed as quickly as possible to make a sale and get them out the door. That's certainly not how we would want to be treated, either when buying a used car in Colorado Springs or doing anything else.
Here at The Faricy Boys, we work hard to build lasting relationships with our customers because we want them to come back to us and know that they always have someone to turn to when something goes wrong. That is why we provide our Jeep Service Department: so that once you buy your vehicle, you will always know where to turn for maintenance or repairs. It doesn't matter if you need an oil change, have body damage you need repaired, or just have questions about your vehicle's settings; we are here to help.
#4 – A Parts Department for Everything You Need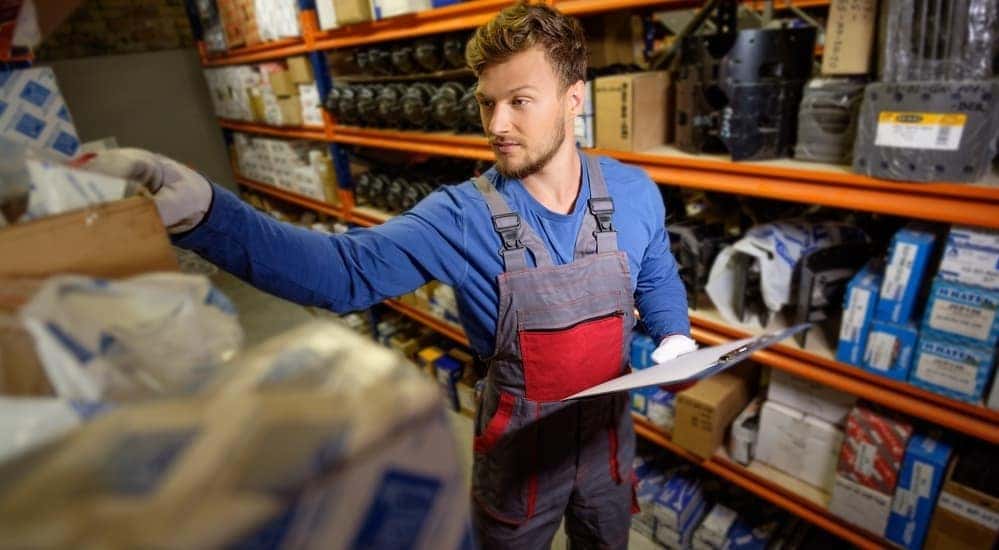 Our OEM and factory parts department is just another way we make sure we can help you with anything you need and ensure you always know where to turn for help. We have a large selection of Jeep and Chrysler factory-parts on-hand, and we can order what we do not have so that we can help you with anything you need. There are few things more frustrating than not knowing where to get what you need when you are trying to make repairs or work on your vehicle, and that is what we're here for.
Of course, there are also a lot of aftermarket parts and accessories available for Jeeps. We are happy to help you with ordering any aftermarket parts you are interested in for your vehicle. Whether you need us to make installations for you, or you plan on rolling up your sleeves and doing it yourself on the weekend, we are here to help.
#5 – The Faricy Boys One Price Plus Program
Finally, but perhaps most importantly, we have realized that we can go above and beyond what other used car dealerships, even very good ones, do and take things a step further. There are other great dealers out there, so we set ourselves a challenge: how do we stand out among them? Our solution was not to find a way they are bad but to push ourselves to simply be better.
The way we do that is with our One Price Plus program here at The Faricy Boys, which covers every used vehicle we sell. This is our way of making your life as easy as possible when you are shopping for used cars in Colorado Springs. It consists of five elements:
One Price – Plain and simple, we provide negotiation-free pricing on every used car. No need to haggle or hope to get the price down – we start with a fair price, and that is what you pay.
Transparency – We provide a Real Deal History Folder on every used car we sell. This tells you everything we know about the vehicle, so you understand how we came to the One Price listed for it, and you can make an informed decision.
Peace of Mind – If you buy a used car from us, you have up to 3 days and 300 miles to bring it back for a full refund. It doesn't matter if you realize you need more truck space or simply decide you don't like the color, bring it back for a full refund for any reason.
Ease of Purchase – You can reserve any used car we have for up to 24 hours without paying any deposit. See something you like on our website? You can reserve it online for 24 hours so you can come check it out and you don't pay anything.
Friend for Life – We don't just say we care about a long-term relationship with you; we put our money where our proverbial mouth is. You get $100 off your next used car for each one you buy from us – and this discount increases with every used car you buy.
Come See the Difference for Yourself
Still not convinced we've changed shopping for used cars in Colorado Springs? Come see it for yourself. Visit us at The Faricy Boys today, and we will show you how pain-free and enjoyable shopping for a used vehicle should be.