Finding Your Next Off-Road Ride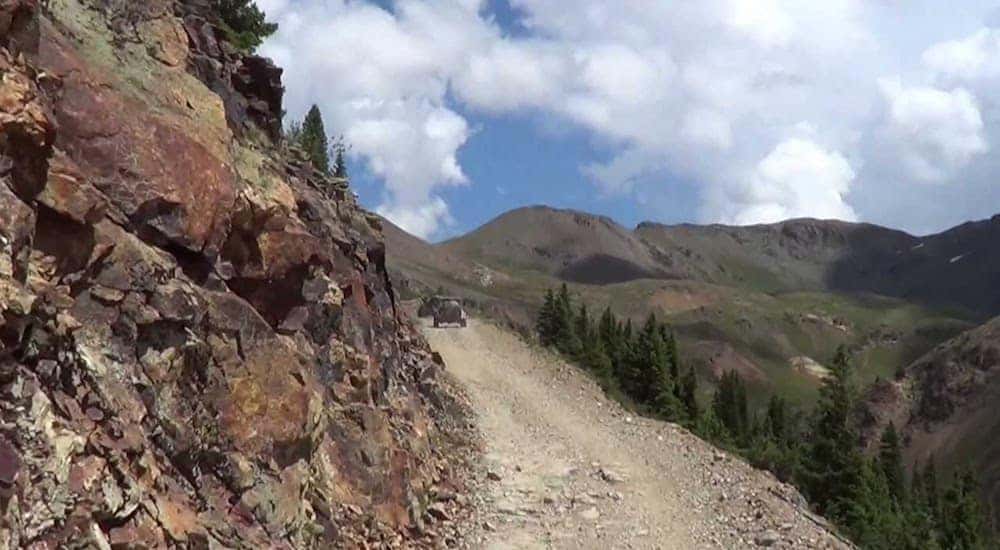 Can you picture yourself on an off-road adventure? Traveling around in a vehicle equipped with the equipment and accessories you need to survive the great outdoors. Exploring uncharted territory that only a true overland vehicle can handle. This is the dream that many people have for themselves when thinking about escaping the mundane, daily urban experience.
To really excel in an off-road environment, you need the right vehicle that is capable of handling the unique obstacles and challenges that await you. Given this, it can be difficult to find that right vehicle from Jeep dealerships in Denver or in our case, just outside. There are a wide variety of options when it comes to finding the perfect off-road truck or SUV to buy. The only thing that is holding you back is the information needed to make the perfect choice.
That is where this guide comes into play. With a little bit of decision-making and information ahead of time, you'll know exactly what type of vehicle to look for, whether it is new or used, that will be the perfect platform to take you on your next off-road adventure.
Truck or SUV
The first decision you have to make is the type of vehicle to start looking at. Given the unique challenges of off-road driving, particularly obstacles that require good ground clearance, it's a safe bet to rule out most cars from the start. While there is always the possibility to adapt a sedan or station wagon with better, higher suspension, you'll get more for your money by looking at a truck or SUV from the start instead.
To many individuals, the choice between a truck or SUV is a personal matter. Both platforms give you great options right off the bat and later on if you want to make further upgrades for a better off-road experience. The best way to make this decision between the two is to get out and test drive different models that have the unique characteristics of each vehicle type.
For trucks, you'll get the most amount of cargo and passenger space possible out of an off-roading vehicle. The truck bed alone gives you plenty of options for unique overland rack setups that allow you to carry a large amount of equipment such as tents, bikes, spare tires, and survival gear. Trucks also come in many off-road versions to consider if you don't want to make expensive upgrade purchases after you have bought the truck itself.
SUVs sacrifice some cargo space in exchange for overall better handling. Since most SUVs tend to have shorter wheelbases, particularly in the compact and crossover categories, it is easier to turn these vehicles compared to trucks. This can be a great advantage when navigating tricky off-road terrains such as large boulders and rocks. SUVs also retain a good variety of extra cargo options such as rooftop racks.
Choosing The Right Make And Model
Depending on your choice between a truck or an SUV, you will likely encounter many different makes and models that have the potential to be good off-road vehicles. Some automotive manufacturers, such as Jeep, cater to the off-roading crowd automatically, meaning you won't have to spend as much money after the initial purchase. Other manufacturers make great models for daily commutes that can be turned into the ultimate overland vehicle with a few extra modifications and accessories.
If you want a simple purchasing experience that leads to an off-road-ready vehicle, stick with an automotive manufacturer that has off-road versions of the truck or SUV you are interested in. Truck manufacturers like Ford and Chevy have unique off-road versions of their popular F-150 and Colorado lines for you to consider. For SUV lovers, something like a Jeep Grand Cherokee or Wrangler will give you a ready-made platform that can handle various types of terrain right from the start.
If you don't mind having a project in your garage for a while, converting a normal truck or SUV can be a good way to save some money and get the exact off-road platform that you want. This route requires some extra skill, time, and funds for the luxury of making very few sacrifices in the final capabilities and performance of your vehicle.
Taking A Test Drive
For the most part, you may be stuck with finding the perfect off-road vehicle based on numbers and specifications alone. It can be difficult to understand the true capabilities of a truck or SUV just from these numbers. So, if you have the ability to take a test drive with one of these models in an environment that is closer to a true off-road experience, take advantage of it. Sometimes, even just driving on a dirt road can give you a better idea of the vehicle's traction and handling characteristics than staying just on pavement alone.
The best way to see if you can take a future off-roader for a test drive in its natural environment is to simply ask. Some dealerships may have predefined driving routes that avoid any true off-road environments. Such locations may also be too far away to realistically drive to on a short test drive. If this happens, do enough research ahead of time to see how other people who drive the model in off-road conditions enjoy or dislike their vehicle as an off-roading platform.
If you get the opportunity to test the model in an off-road environment, be on the lookout for several different things. First and foremost, pay attention to the handling characteristics of the vehicle off-road. Make sure it has a good amount of traction and control in tricky conditions so you can maintain proper control of the vehicle at all times. Take notice of the extra accessories and equipment the vehicle comes with as well. Extra upgrades like a winch, body plating, racks, and more will allow the vehicle to handle tougher terrain without later, more expensive purchases.
Finding The Right Vehicle For The Job
Ultimately, finding the perfect off-road vehicle for your next overland adventure is a matter of research, test driving, and dedication. Take the time to try and find the best vehicle for your needs. If you don't know how you intend to use an off-road vehicle, do some research on the different types of overland adventures.
Many people don't realize the full potential of a true off-road vehicle until they take the time to experience the unique adventures other people enjoy each weekend. If you have friends, family members, coworkers, or other acquaintances who have their own adventures, go along for a ride. Firsthand experience will give you more information than you can gain just from reading stories online.
In a pinch, come down to the Faricy dealership to get firsthand help as well. As the premier Jeep dealership in the Denver area, we can guide you through all the different possibilities that Jeep has to offer in their model lineup. Whether you want a true off-road vehicle right off the lot or something that is great around town, we can help. We will give you all the information you need as well as a good test drive to really experience what each model has to offer you.
Don't hesitate today to get in touch with us here at The Faricy Boys in Colorado Springs to find your next dream SUV.