Jeep Dealership Denver
Looking for the best Jeep dealership near Denver, Colorado? The Faricy Boys in Colorado Springs have got you covered. With our extensive inventory of the latest and greatest Jeep models, including the legendary Wrangler, you're guaranteed to find the type of Jeep you've been looking for. Why should you choose a new Jeep? Because for over 75 years Jeep has been leading the midsize SUV segment. The history of the Jeep name alone means these vehicles are historically tough, and have a tried and true foundation supporting their designs. That's only a fraction of the reason that Jeep is considered to be the off-road king. It's also because of Jeep's dedication to constantly updating off-road components in their vehicles. Another benefit of new Jeep models is that they aren't only good at off-road; their on-road performance has been seriously refined. The Grand Cherokee, Cherokee, and Renegade are all prime examples of this.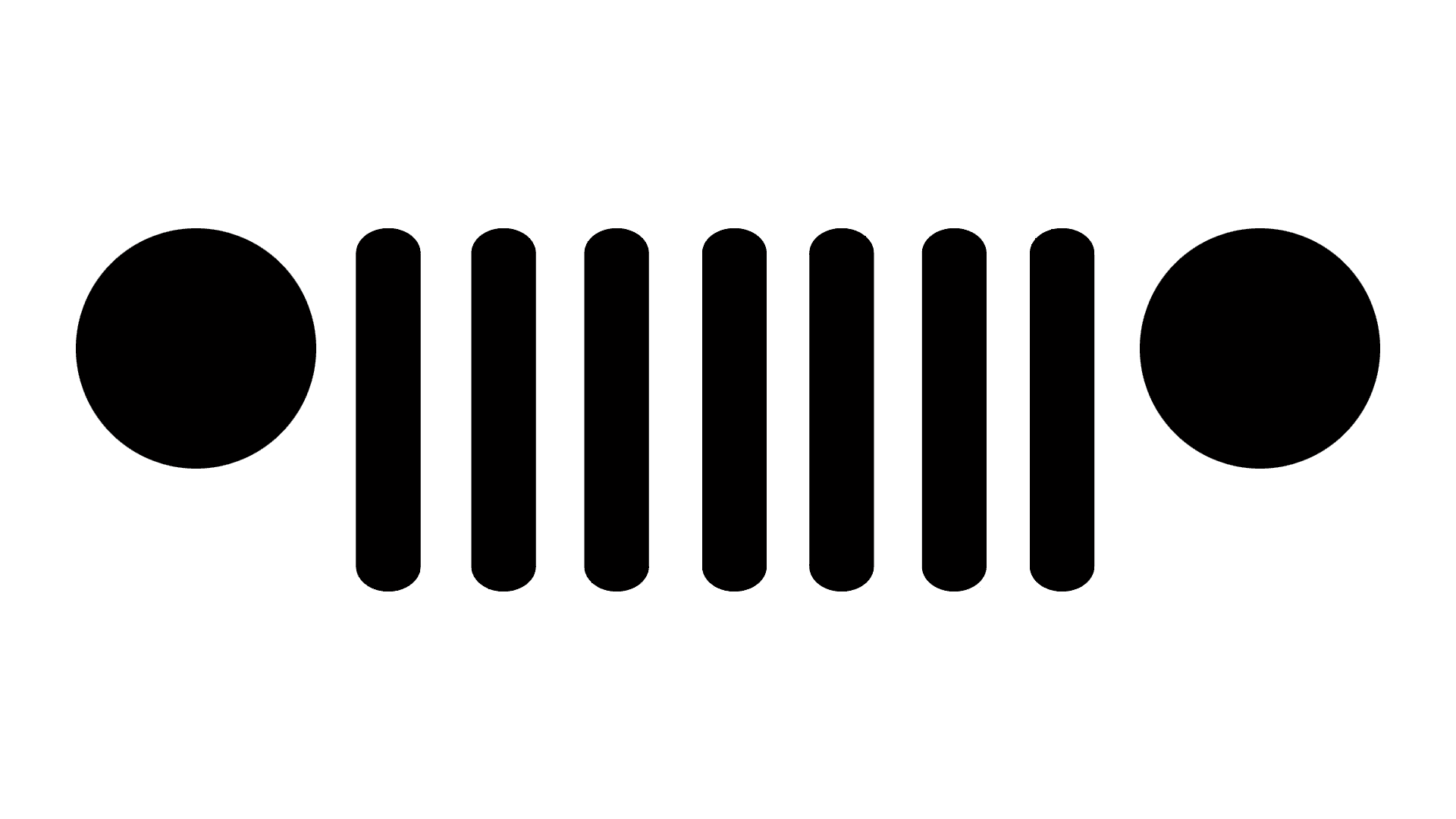 Historically Tough for More Than 75 Years
The Jeep name might have come later, but the design for the first Jeep was forged in the flames of war – literally.
During WWII, the US military and Allied Powers needed a vehicle that was able to keep up with the Axis forces' vehicles. It was at that moment the Allies sent out a call for help, and Willys-Overland Motors (with help from Ford) built the Willys MB 4×4 Utility Vehicle. One of the first military vehicles mass-produced in the US, which helped lead the Allies to victory. Notorious for having a bulletproof body and engine, soldiers found themselves creating bonds with their Willys MB like the ones they had with their guns. It was more than just transportation; the seats became a bed, and the hood became a table, and the Willys MB became a symbol of hope and victory.
After its service in the war, the Willys MB was revamped for civilian life, looking more like the Jeeps we know today. The rest is history.
Fast forward 75 years to 2017, and you can still find the Willys MB in a collector's yard. Yes, it also still runs. More importantly, it's been the design basis for famous Jeep models like the Wrangler. In fact, the 2017 model still retains a similar frame and body design, which means it boasts the same legendary durability.
Even the looks haven't changed much, and iconic styling can be found across all models in the Jeep lineup. Like the seven-slot grille design, or the fender flares on the Wrangler. Even the aggressive-looking stance and tire placement look similar to the Willys MB that was first produced over 75 years ago.
The point is, the Jeep name has more than just a fascinating and lively history behind it. This brand is synonymous with capability, durability, and toughness. So no wonder current Jeep models draw inspiration from the original Jeep, in order to maintain that legendary durability that's associated with the Jeep name.
Jeep: The Off-Road King

It's no surprise that Jeep and off-road capability go hand-in-hand, seeing as that's what it was created for all those years ago. Of course, the difference between 75 years ago and today is that technology has greatly evolved. Meaning off-road machines, Jeeps in particular, are working both smarter and harder.
Where's the proof that Jeep models are still able to successfully perform off-road with this newfangled tech and parts? Exhibit A: Trail Rated badging.
Trail Rated
With the release of the all-new Jeep Compass, every single one of Jeep's new models now proudly has their Trail Rated badging displayed. Not all Jeep models, trims, or configurations are able to do this. Rather, it's a specific trim with certain equipment that allows a Jeep model to earn this distinction. It varies from model to model, but the most common trim between the Jeep models is the Trailhawk.
Regardless, the point is the Trail Rated badging on certain Jeep models means the vehicle has been rigorously tested on some of the toughest off-road trails — like the Rubicon Trail — in the nation, and passed.
In order to get the Trail Rated badge, these Jeep models weren't simply given it upon completion of the trail. Instead, they were evaluated in multiple areas, such as traction, articulation, water fording, maneuverability, articulation, and ground clearance. If the Jeep models are unable to succeed in any one of these areas, they're unable to navigate the trail.
Because of this, you know they're more than capable. Jeep isn't afraid to display this success on their models, because they know for a fact that these Jeeps are tough as nails, and able to take on even the harshest off-road hazards.
4×4 Systems
Of course, the foundation of success for every off-road vehicle is a 4×4 system. Good thing Jeep's perfected this over the years as well. In total, Jeep has many different 4×4 systems: Freedom Drive I & II, Quadra-Trac, Command-Trac, Jeep Active Drive Lock, and Jeep Active Drive I & II. Perhaps the most successful 4×4 system of the modern age, and certainly Jeep's most successful system, is found on the legendary Wrangler Rubicon. That 4×4 system is the Rock-Trac 4×4 System.
The Rock-Trac 4×4 System is almost just as legendary as the Wrangler nameplate, and has gained major fame in the off-road clique. Primarily, it's because of the NV241 OR transfer case, with a 4:1 low gear ratio for very controlled and slow crawling. This transfer case is accompanied by Tru-Lok electronic locking differentials and electronic front sway bar disconnect. Which means to get jaw-dropping off-road capability, you no longer have to manually disconnect the front sway bar. Just push a button, and go.
Combine that with the fact that the Wrangler Rubicon still uses the legendary Dana heavy 44 axles, and you have a true turn-key trail warrior that bests the competition time and time again.
While the Wrangler provides legendary off-road capability, the other models do quite well for themselves in their respective segments. The 2nd generation Compass for example, gets a best-in-class off-road rating when properly equipped.
On-Road Travel Refined

Jeep is best known for producing vehicles that have legendary off-road capability. But, they've also been making sure their models are comfortable enough for on-road travel as well.
For those who have never experienced what it's like going down the highway in an older used Jeep, you might not understand where I'm coming from. The old Wranglers and Cherokees in particular had the aerodynamic proportions of a brick, and therefore got horrendous fuel economy.
Basically, Jeeps used to compromise on-road efficiency for off-road capability. Thankfully, this is no longer the case. Now, even Wrangler models are able to attain healthy fuel-efficiency ratings. While smaller Jeeps, like the Compass and Renegade, can even dish out close to (or over) 30 mpg highway.
Suspensions are tuned for both on-road and off-road travel, ensuring that each individual Jeep is able to ride comfortably in both environments. A good example of this is the Grand Cherokee, which rides exceptionally smooth on the roadways. while also providing plenty of passenger space for the entire family.
The Jeep name has always been synonymous with off-road capability, durability, and ruggedness. But with the new models, it can now be associated with versatility, comfort, and even efficiency. Who would have ever thought? Clearly, Jeep – your ticket to "Go Anywhere, Do Anything."
The Faricy Boys
You want to find the best dealership that carries everything you need to drive away satisfied, but with all the automotive jargon it can be difficult to know which Jeep dealership in Denver to place your fragile trust. At Faricy Boys we want you to know that with us you will never have to worry about our dependability for many reasons.
The first is that we have a plentiful selection of Jeep brand vehicles ready for you to choose from. No matter what your lifestyle requires, we have something in stock for you. The second reason is that we offer a number of services such as financial support and vehicle resources in order to keep you comfortable and well informed at all times. Lastly, we have a set list of key moral standards that will assure every driver's satisfaction.
Key Standards
In the heart of Colorado, around the Denver area, we at Faricy Boys Jeep Dealership proudly operate under a strict code of key standards that we never stray from for the sake of every customer who trusts us with their automotive needs. These standards include:
Reliability: Prove our worth through consistent high-quality automotive and customer care with every individual request
Loyalty: Show constant appreciation to the customers who trust us
Innovation: Keep things fresh with unique and exciting ways of making everyone satisfied with their experience
Resourcefulness: Be well informed about every vehicle and service we provide and always ready to direct customers to the right destination. Plus access to easy to use online resources that allow you to search our entire inventory yourself.
Honesty: Straightforward customer care to promote a supportive and trustworthy environment
These standards are what we believe makes us at Faricy a high-quality Jeep dealership that outshines the rest in the Denver area. Just as we would never lower our standards for our vehicles, we will never lower our customer service standards, for they are what reflect on us the most.
What's In Stock?
From new to pre-owned vehicles, as your Jeep Dealership in Denver, we have an impressive selection of dependable Jeeps. Check out some of our new and used inventory below.
New Inventory
We are excited about our line of new and high-performance Jeeps. Here are some details about select vehicles in our current Jeep lineup:
Cherokee – The 2018 and 2019 Jeep Cherokee is a handsome SUV starting at $20,995. With three engines types, you can get from 184 hp with the 2.4L engine to 270 hp with the V6 engine with 9-speed automatic transmission. It also can pull a fair amount of weight with a max towing capacity of 4,500 LBS. The Jeep Cherokee is a versatile SUV that is just plain pleasant to look at and ride in.
Grand Cheroke – Starting new at $34,995 with the 2018 Jeep Grand Cherokee you will get a 3.6-Liter V6 engine with 295 hp and up to 7,200 pounds of raw towing power. We offer this model in ten trims that range from basic power to pure luxury. If you like the Jeep Cherokee, but think it could be bigger and more powerful, the Grand Cherokee has got your number.
Wrangler – The 2018 Jeep Wrangler starts new at $31,995 and comes standard with a roaring 3.6L V6 Engine that pushes 270 to 285 hp and can tow 3,500 pounds. The Wrangler is a powerful and well-rounded vehicle that is exactly what you picture when you think of Jeep. Freedom and adventure had a baby and named it Wrangler.
Renegade – Everything about the 2017 and 2018 Jeep Renegade screams exciting. Starting new at $17,995 the Renegade is a vehicle of its own design. It is sort of like a funny mix between a classic Jeep and a modern SUV wrapped in one boxy appearance. The Renegade also comes in many vibrant color options such as Hypergreen and Solar to make it stand out even further. The standard engine for most of these models is a 1.4L Multiair Turbo Engine with 160 hp. If you want something fun and different, choose a Renegade.
Compass – Also starting at around $17,995, the 2017 and 2018 Jeep Compass contains a respectable 2.4L Tigershark MultiAir 2 engine with 180 hp and 2,000 pounds towing capacity. With a length of 173 inches, a width of 74 inches, and a height of 65 inches this sleek little compact SUV has a lot to prove. It also is one of the coolest Jeeps on the new line with regards to appearance.
Pre-Owned Inventory
Never doubt the hidden value of a pre-owned vehicle. They are cheaper, have less risk of desperation, and can allow you a larger range of options from past years that no longer are made new. At the Faricy Boys Jeep Dealership in Denver, we have up to eight different pre-owned Jeeps for sale. This includes three models that were not mentioned in the new inventory:
2007 (Starting at 8,900 used)
2014 and 2015 Liberty (Starting at $13,900 used)
2014 and 2015 Patriot (Starting at $12,900 used)
You can also find the older year models for the Jeeps listed in the new inventory.
Parts and Serving
At Faricy Jeep Dealership we will help you order any part for any vehicle we sell. All you have to do is fill out a simple online form stating your contact info, vehicle info, and the parts you are requesting. You may even ask for our services in installing this part or other parts.
Our Jeep dealership has a highly trained service team that you can easily schedule with. We also offer resources such as coupons, national rebates, and service videos for your convenience.
Financing and Specials
We at Faricy Jeep Dealership want to make financing your vehicle as simple as possible because transportation is no longer a luxury, it's a necessity. Whether you have good, bad, or no credit, we will do everything in our power to help you get approved. We will also gladly value your trade-in with the assistance of Kelly Blue Book. Just give us your vehicle information, and we can value it right on our site.
We also love to give our customers a wide selection of special offers. Simply hover our "Specials" tab, and you can see a number of amazing offers. You can find such specials as new or used car specials, leasing offers, manufacturing incentives, and coupons.
Dealership Amenities
Certified Technicians
Early Bird Hours
Saturday Service
Shuttle Service
Service Contracts
Rentals
Free Wi-Fi
Express Lube
Goodyear Tires
Mopar Accessories and Performance Parts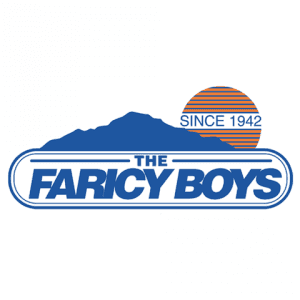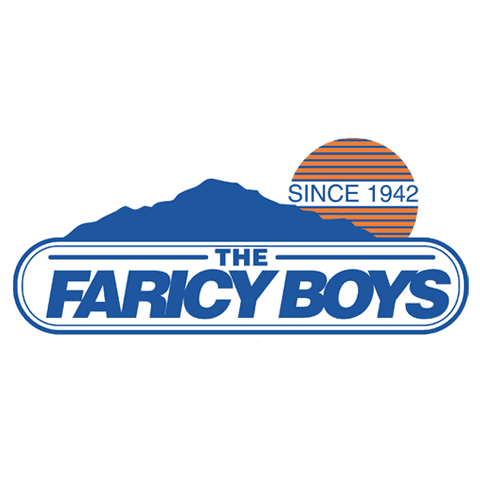 A Jeep Dealership in Denver You Can Trust to Provide!
Vehicles are not by any standards a cheap investment. It takes time and resources to find that perfect buy, and we at Faricy Jeep Dealership will strive to get you exactly what you need with as little effort as possible on your end. We have trained professionals in both sales and services to provide for you early in the morning, and even on a Saturday because by our customer service always comes first. If you love Jeeps and you are near the Denver area never hesitate to come check us out. We are sure you will be pleased with what you find!