Finding a Used Car in Colorado Springs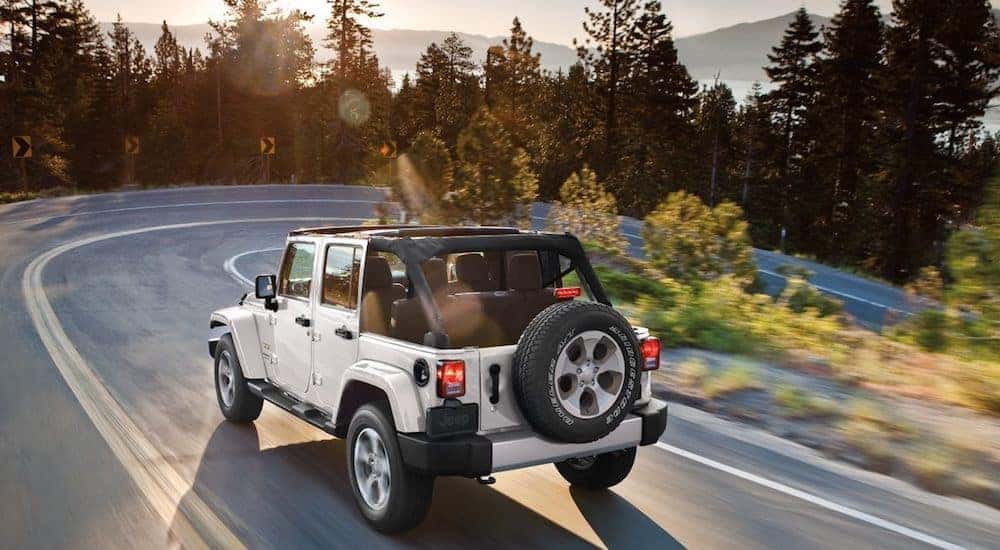 If you're a local, you know that Colorado Springs is teeming with dealerships who are ready to save you money on your next vehicle. That being said, how do you know which place will be the best place to engage in the car-buying process with? Many dealerships say that they value customer service or carry quality vehicles, but both ultimately don't live up to the expectations. If you're looking for a dealership that will meet and exceed all of your expectations, you can attempt to search Google for the right fit. Searching in that manner is always a gamble, however. If you want to find a dealership that treats their customers like family and carries quality, competitively priced vehicles, we have a suggestion for you during your search for used cars in Colorado Springs.
The Faricy Boys: Simplifying the Experience for You
By and large, the best place to buy used cars in Colorado Springs is at The Faricy Boys dealership. Not only do we have an impressive amount of variety in our inventory, but we also stand out from other dealerships in several ways. Here are some of the items that we pride ourselves on:
Real prices (no hidden fees)
Real people (who want to help you – not change your mind)
Family-owned for over 75 years
Free CarFax available on every used car
Comprehensive reconditioning report on every qualified used car
Unlimited car washes for 60 days after purchase
Price protection guarantee
We will purchase your vehicle (Whether you buy here or not)
One of the greatest aspects of our dealership, in our opinion, is the fact that we have been family-owned for over 75 years. Overall, if the above list doesn't show you how committed we are to our customers, the fact that we have earned the Customer First Award for Excellent should solidify that idea. We truly value the relationships that we build with our customers, as any good dealership should. We work hard daily to ensure that our customers have a positive and productive visit with us. From the moment they enter the dealership, we aim to make them feel like they're surrounded by family.
The Legacy
Our dealership was founded by Owen Faricy, our grandfather, in 1942. We are the current owners and the third generation of Faricy's who are operating this business. We are so thrilled to be carrying on our grandfather's legacy and fulfilling his dreams of owning a successful and fruitful dealership. Due to the fact that our dealership is a family business, those ideals fall into every aspect of your experience at Faricy. We believe in treating the customer with respect and dignity, and respecting boundaries when it comes to comfort with vehicles. If a customer is sure of what they want, we are not going to try to change their mind in the interest of making money. Our legacy was not built on greed, rather it was built on positive relationships with our customers.
Regardless of why you choose to shop with Faricy, the family values and legacy should definitely account for part of the reason. With us, car-buying is personal. We are a third-generation Chrysler and Jeep dealer with a total of 76 years of experience in the industry. It's no wonder that customers love shopping with Faricy.
What Should I Expect at Faricy?
There are a wide variety of used vehicles available at Faricy. If you've been tirelessly searching for a used car, but haven't quite been able to find what you're looking for, it's time you see what the Faricy Boys are all about. We carry an extensive inventory of used vehicles to ensure that you can find what exactly you're looking for. On our used vehicles, we offer One Price, which is negotiation-free pricing on all of our used cars. We pride ourselves in being transparent with all of our customers.
Customers also truly love the fact that they can walk into our dealership and find a vehicle that they love, without any compromises. If you have been discouraged by the process of buying a vehicle, we encourage you to come see our inventory. The extensive inventory, accompanied by our world-class customer service is a reason that our customers love Faricy. In each department at our dealership, you'll find employees who are knowledgeable and ready to assist you. Our highly-trained staff, in harmony with our inventory, should be a huge factor in choosing to shop with Faricy for your used car in Colorado Springs. Furthermore, we offer competitive pricing and have regular specials on both new and used vehicles. If you're looking to save money for the finer things in life, it's important to stop into Faricy today.
How to Select Your Used Car in Colorado Springs
If you prefer, you can always come to the dealership to see our cars in-person. We are always happy to assist you in locating your next vehicle. If you find yourself to be in a similar position to many other Americans in 2018, you may be too busy to spend hours in the dealership. If this is the case, we have a simple and concise way for you to locate your dream vehicle.
Just a few clicks will bring you to the Faricy website, and from there, you'll be able to see our extensive inventory of used vehicles. While searching, you can apply several filters to make this process easier. These filters include searching by: price, make, model, trim, body type, year, features, MPG, and more. The filters are an easy and quick way to pick through our inventory without ever setting foot in the dealership. If you locate a vehicle that you're interested in, you can click on either the "Reserve Now" button or "Get More Info" button. If you choose to, you can see the CarFax report and other specs for the vehicle right on the website. You can get to know your vehicle before ever seeing it in person. It's car buying made simple. It's the Faricy way.
How to Secure Financing with Faricy
At Faricy, we value customers and we emphasize making the experience a positive and memorable one for everyone. The finance department can assist you with securing a loan or lease for your new vehicle. If you're tired of dealing with the hassle of the experience of purchasing a vehicle, let Faricy simplify it for you. This business has been in our family for three generations and we certainly know a thing or two about ensuring our customers leave satisfied with their purchase and the terms of their loan. When you meet with our financing department, you will be pleasantly surprised by their knowledge and willingness to save you money. Another way that we aim to simplify the process for our customers is by having an online credit application, which allows you to apply for financing before ever setting foot in our dealership. By completing this application in advance, we are able to help streamline the car buying process to minimize the time you need to spend in the dealership.
Used cars are everywhere in Colorado Springs, but the used car that you've been dreaming of is at Faricy. For you, this is excellent news because the financing department will be able to help you out. We are open Monday through Saturday, which gives you plenty of opportunities in your busy week to come see us.
So, when you're ready to come see the best used cars in Colorado Springs and experience excellent customer service, be sure to visit The Faricy Boys!