Cruising Through Colorado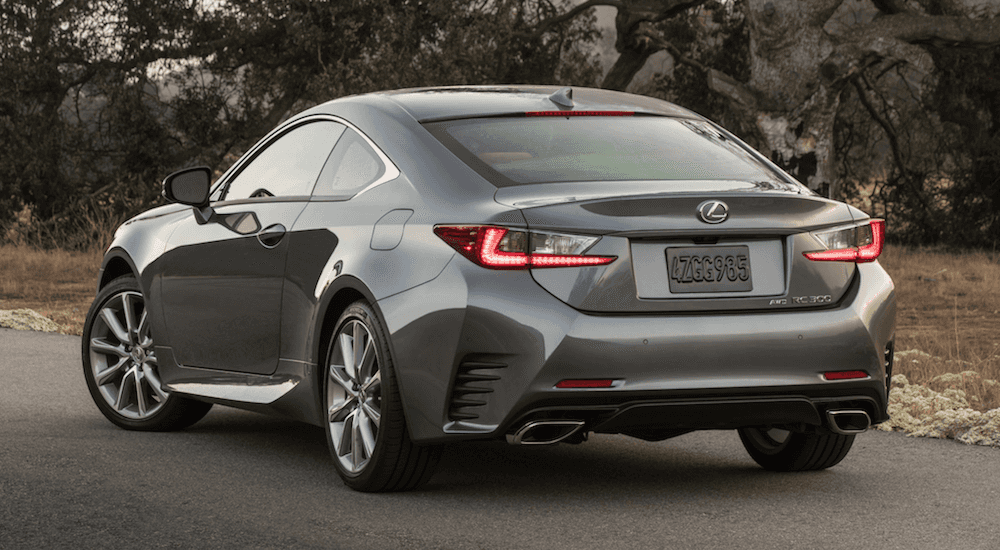 Shopping for a car is never easy. Then there's the added stress of shopping for a vehicle in a cold-weather environment. Colorado is a beautiful state with many adventures to be had, but if you're not driving the right vehicle, you might miss out on all the excitement it has to offer. With mountains comes snow and ice, which means you have to be pretty specific about what features you want when shopping for a used car in Colorado. The most essential feature is all-wheel drive (AWD). Because Colorado is more prone to inclement weather, car accidents are more likely, so safety features are especially important. Here are our picks for used car options in Colorado.
Lexus IS 350 F AWD
One of the best things about a sports car is the brakes. Good breaks make a world of difference when it comes to driving in the snow. Usually, smaller vehicles don't have as much weight to throw around, so they may not be the best choice for driving in the snow and ice. But the Lexus IS 350 F AWD is one of the heavier cars in its class. Weighing in at roughly 3,700 pounds, this car is great for driving through windy areas and the weight helps to keep it from sliding on icy patches. The Lexus IS 350 and cold weather is a match made in heaven. It comes equipped with a snow button that balances out the weight on the front and back tires. The Lexus IS 350 is also surprisingly cost-effective to maintain. While the initial investment of purchasing the vehicle may be costly, opting for a used car allows you all the benefits that come with the Lexus IS 350 without the sticker shock. Edmunds gives this car a 3.5 out of 5 overall rating online. The small size does come in handy for parking and fitting on small roads. If you're looking for a vehicle that is functional and beautiful, the Lexus IS 350 F AWD is the sports car for you.
Toyota Highlander XLE AWD
The Toyota Highlander is an especially good fit for moms and those who need to fit a lot of people or cargo in their vehicle. Not only can it fit 7 people comfortably, the XLE all-wheel drive (AWD) comes with leather seats, a sunroof, and temperature controls for everyone. It has a five-star safety rating. This vehicle has it all. The 2017 and 2018 models come equipped with lane departure warning and forward collision warning. Because it is an SUV, the Highlander is heavy and handles well on ice and other slick surfaces. This SUV has all of the features of a luxury vehicle without the price tag and can handle Colorado's various weather conditions.  The Highlander has more room than a sedan and is more comfortable to drive in traffic or on the interstate. While the Highlander is not really meant for off-roading, it works perfectly for daily commutes and taking the kids from place to place.
Chevy Suburban
If off-roading is more your speed, check out the Chevy Suburban. It handles well on icy roads, and can hold 8 people! While this vehicle can be expensive if purchased new, going the route of purchasing used can make it much more affordable. It comes standard with a V8 engine, which means you'll have no problem hitting the gas and getting a good response. The Suburban is also made with a truck chassis, so the Chevy Suburban will take you just about anywhere you want to go. This car made its appearance in 1935 and has been a staple in the automotive industry ever since. The Suburban can tow a whopping 8,300 pounds and is perfect for big families, or anyone wanting to pull a camper for long trips or weekend camping. If you love taking road trips and camping all over the Midwest, then the Chevy Suburban is the best choice when it comes to used cars in Colorado.
Subaru Crosstrek
Last but certainly not least is the Subaru Crosstrek. It's not as large as the Toyota Highlander or as sporty as the Lexus IS 350, but this car is made for Colorado, with an affordable price tag and the ability tackle almost any terrain. It has 8.7 inches of ground clearance and high marks for safety. This car is perfect for someone who is looking to experience the wonderful outdoors of Colorado. It has plenty of storage space for all of your outdoor activities and can fit up to 5 people comfortably. The Crosstrek also has much better fuel economy than the other options we've mentioned and is a perfect mix of car and SUV. It's small enough that you can park easily to access trails but large enough that you can carry all of your snowboarding equipment in the back, which you can easily load via the rear hatchback. The Crosstrek XV now comes standard with a new audio system and the safety EyeSight feature.
Regardless of what used car you choose for your Colorado adventures, the most important factor to stay safe while driving on snow and ice is to drive slowly, and always give yourself plenty of time to stop before reaching an intersection.  When shopping for a used car in Colorado, take into account the safety features available, as well as the vehicles ability to handle different types of terrain. Finding a vehicle with all-wheel drive (AWD), like one of the options above, will save you a headache come winter.