Colorado Springs: Must Have Car Features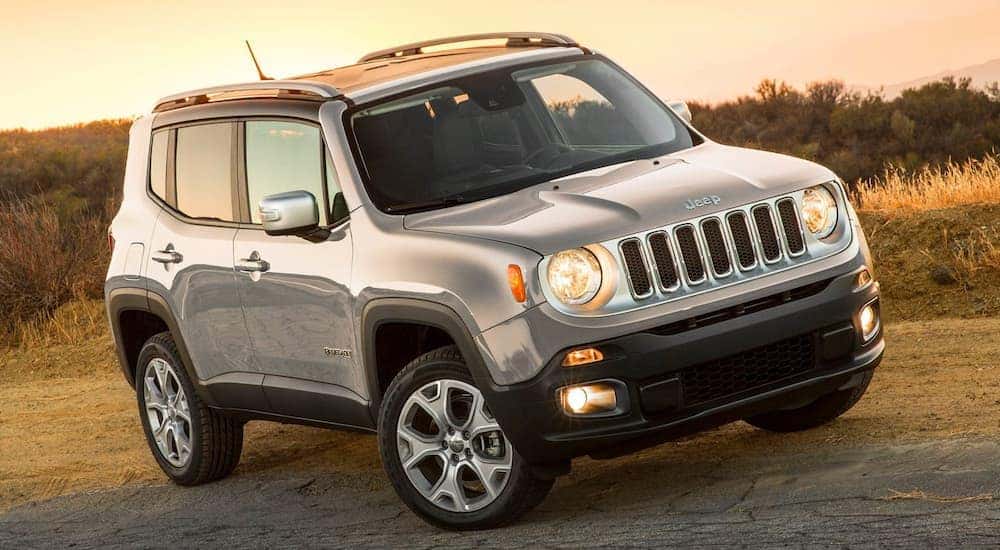 When searching for used cars in Colorado Springs, CO you can become overwhelmed with a plethora of vehicles in various body styles and levels of luxury. Being a consumer in the Colorado Springs area, there are certain features that you should look for in a car that say, someone in the Louisiana area, might not need. Those from the Colorado Springs area need to take the extra time to make sure that their used vehicles have these necessities to get the most out value out of their purchase. Let's take a look at five features that you should look for when going out into the used car market to make your next purchase.
1) All-Wheel Drive (Or Four-Wheel Drive)
A feature that just about anyone, anywhere can appreciate is all-wheel or four-wheel drive. When you have more wheels directly receiving power from the engine, you accelerate from a dead stop quicker than those with only two-wheel drive. Acceleration is fun and all, but the real reason that consumers flock to all-wheel drive is for the added control that you get in slick conditions. When you need to drive in mud, rain, snow, or any other less than ideal driving environment, all-wheel drive can help you tackle the obstacles in front of you. If you never want to let the weather be an excuse to keep you from where you need to go, make sure you find a used car that has either all-wheel drive or at least an option to shift into four-wheel drive.
2) Heated Seats
If we're staying with the theme of getting through the cold weather, heated accessories are an excellent addition to any used car. The most popular heating accessory is the heated seats. Once you get used to having your back heated on a cold winter morning, you never want to go back to regular seats again. Modern cars will allow you to choose between multiple settings, so if you can find a used car with more advanced options, even better. Most car manufactures put heated seats in their premium models, so you may not find a base-level with heated seats as standard. Finally, while many vehicles frequently have the front two seats heated, if you want to take care of your back passengers, you're going to need to step up a few tiers of luxury. The fact of the matter is that heated seats are a beneficial accessory to have in the Colorado Springs area.
3) Heated Mirrors and Steering Wheel
Two lesser-known accessories that anyone in the Colorado Springs area would appreciate are heated steering wheels and heated mirrors. These luxuries you might not need, but you can justify by saying, "it's better to have it and not need it, rather than to need it and not have it." While a heated steering wheel might be an unnecessary additional expense for many drivers, heated mirrors help you get out of the driveway both faster and safer. Like the appreciation for heated seats, once you get used to all of your mirrors defrosting quickly (without scraping them), you'll be lost without that feature. If you're in the used car market, find a vehicle that's hot. (Literally)
4) Fuel-Efficiency
Colorado, and more specifically Colorado Springs, is a beautiful area that deserves to be explored by any individual willing to travel down the unbeaten paths. If you're trying to explore, it helps not to need to stop at a gas station every day. Thankfully, long gone are the days of seven miles per gallon, but there are still some cars on the market that aren't as fuel-efficient as others. Another benefit of modern used cars is that you don't necessarily need to sacrifice power in exchange for extra miles-per-gallon. Take the Jeep Latitude, for example. While the Jeeps of old may not have been as efficient as they could have been, the modern-day Latitude manages to produce over thirty miles-per-gallon on the highway, but still feels fun thanks to approximately 180 horsepower. Keep in mind that this Jeep is an SUV. Not only can you get plenty of power and range out of the vehicle, but you also have plenty of space for your passengers and cargo. If you plan on traveling light, finding a lightweight sedan or coupe can be and even better way to be on the road more and in the gas station less.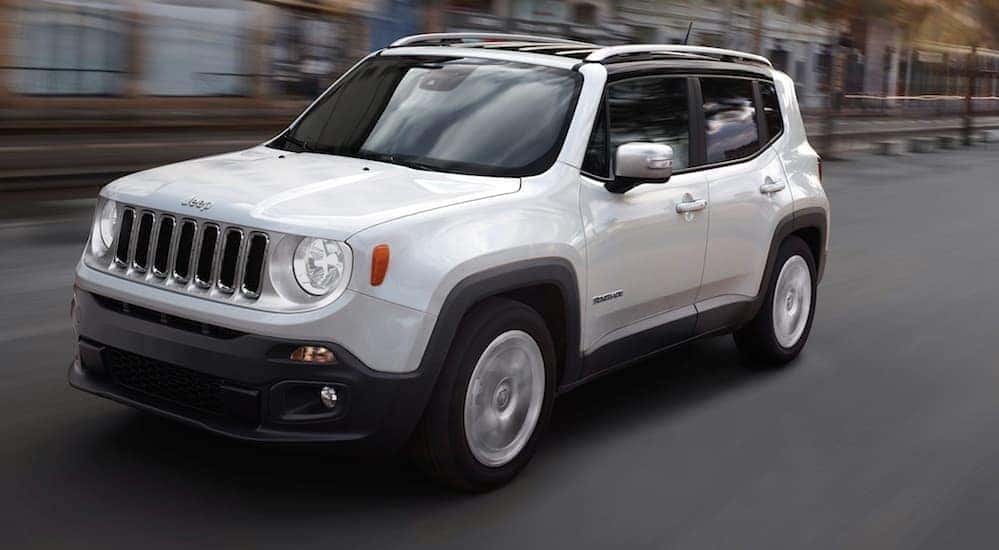 5) A Transmission with a Lot of Gears
While some of our older readers might have fond memories of "three on the tree" or "four on the floor" transmissions, there is a reason modern cars have more than four gears. Aside from a smoother ride and increased efficiency, the benefits you receive from more gears means that you'll have the ideal gear ratio for any situation. If you can, try to find a used car that has eight or nine gears in the transmission. Feel like taking a trip through the mountains? With a long transmission, you won't have to worry about your engine bogging down on the steep hills. If your transmission allows you to switch to a "pseudo-manual" style of shifting, you can utilize engine braking when coming back down the mountain.
6) A Transmission with Every Gear
A modern twist that you can look for in the newest generation of vehicles is a CVT, or continuously variable transmission. These transmissions utilize pulleys and belts to create a constantly changing gear ratio. This technology allows you to smoothly go from ten to twenty to thirty miles per hour without feeling a gearshift. This allows you to be fuel-efficient at a wide range of speeds, and also step on the gas at any point and expect a respectable amount of acceleration. It may take some getting used to at first, but CVT's can provide an improved experience.
7) Enhanced Lighting
Whether you choose to get a light bar on the top of your vehicle or are satisfied with brighter headlights, you can impressively illuminate your drive with aftermarket lighting. If you're getting a used car from within the last decade, the lights should be adequate, but there's always room for improvement. If you're getting an older model, don't allow yourself to be put into a dangerous position where you can't see far enough down the road. Avoid the wild Colorado animals, spot the road hazards ahead of you, and miss that deep pothole thanks to an improved lighting system in your used car. Most people purchase cars during the daylight hours, so make sure that you won't be straining your eyes trying to see on your first late-night cruise.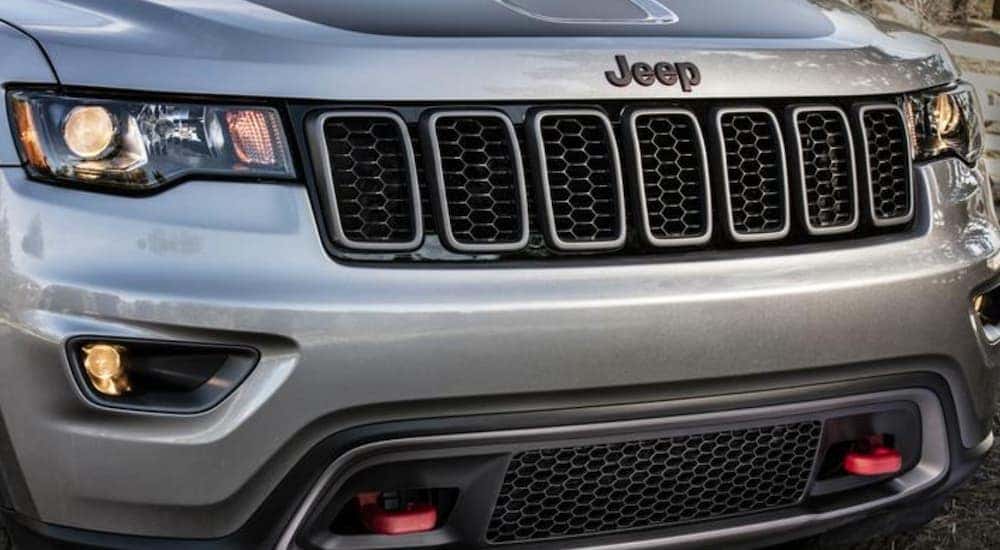 8) Bluetooth
A modern feature that won't be going anywhere anytime soon is Bluetooth connectivity. Cars that have basic Bluetooth will allow you to make calls and use "hands-free" features. This allows you to call your mother simply by saying, "call mom." Many newer vehicles allow you to stream music from your phone through the car's stereo. If you can find this feature in your used car, you and your passengers will be cruising with your favorite music streaming. You won't have to hold the phone up to your face during phone calls on your commute to work or long drives out of Colorado Springs.
9) A Large Infotainment Screen
The infotainment screen is the first thing that people see when they step into the driver's seat. Older cars will simply have a rectangle screen that will tell you the time, the radio station, and song currently playing. Modern infotainment screens can do so much more. A good infotainment screen will show your GPS route, more detailed information about the music playing, and can display your text messages so that you don't need to look down at your phone. A good modern infotainment screen can be a game changer.
10) Towing Accessories
Falling squarely into the "utility" category, towing accessories can be a necessity for many Colorado drivers. If your vehicle can be equipped with a tow hitch, you dramatically increase your ability to bring equipment with you wherever you go. Hook up a popup camper or bring your trailer of tools with you to the job site. If you have a big family but still want to go on wild adventures together, having the ability to tow cargo behind you allows your passengers to travel in comfort.
11) The Right Set of Tires
Depending on what you plan on doing with your used car, the right tire for you can make all the difference. While most of us just throw "all-season" tires on our car and call it a day, there are benefits to having the proper tires on your car based on the environment. Are you getting an off-roading vehicle for the beautiful Colorado wilderness? Aggressive and large tires will allow you to travel over rougher terrain rocks more easily. Winter tires, especially studded tires, will allow you to travel through the snow with ease. Purchasing a sports car or a secondary ride you plan to take to the track? Get more friction with summer tires or racing slicks. Just make sure that you take the slicks off it you plan on driving the car on the road in anything other than perfect weather.
It's What's Important To You
There is no "one size fits all" when it comes to vehicles and their features. In the Colorado Springs area, some people might prefer a sound system, whereas others would get more use out of an external bike carrier. Determine what you plan on using your used car for and work backward from there. If you just plan on commuting, make sure that you are comfortable and have all of the luxuries that will make your commutes that much more bearable. If you plan on going on adventures, make sure that you spring for proper tires and extra lighting.
No matter what you plan to do with your new-to-you used vehicle, The Faricy Boys will help you get the perfect ride for your needs. Head on down or give us a call to see what we have in stock. Don't worry if you don't see that hardtop Wrangler or track-ready Grand Cherokee on the lot, we always have new inventory coming in.