Which Current Jeep Model is Right for You?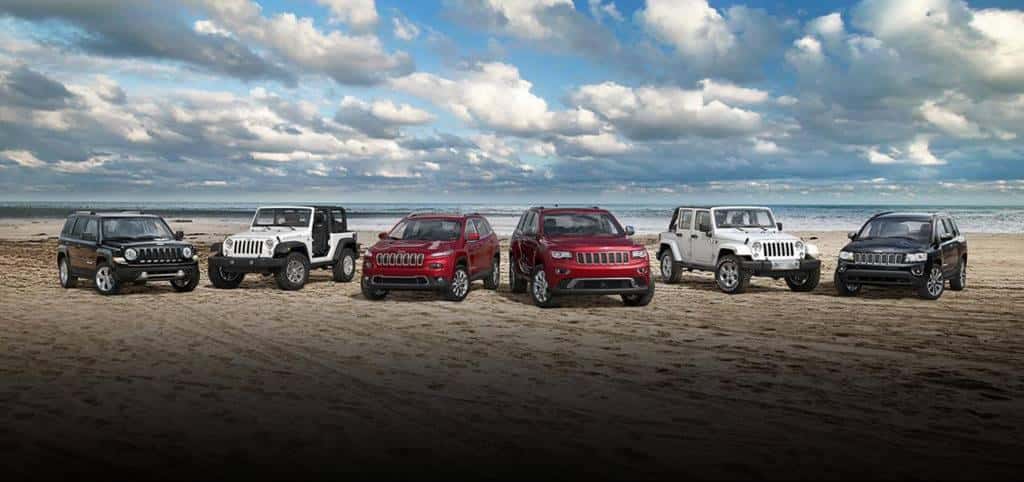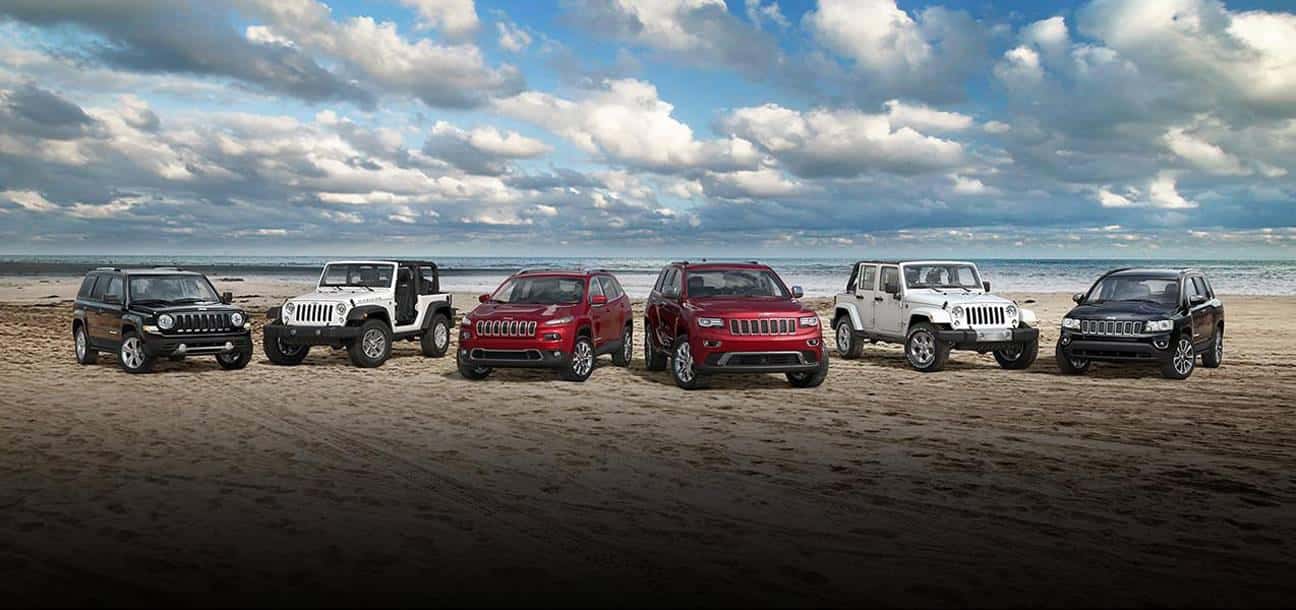 It can be difficult choosing between Jeep's impressive offerings of SUVs. While budget will surely influence which model you ultimately pursue, it certainly won't be easy as you look to whittle down your list.
While all of Jeeps' vehicles are generally well-rounded, some of these SUVs stand out because of a particular attribute. Whether you're seeking performance, luxury, or safety, there will certainly be a specific Jeep that applies to you and your needs.
Before you start researching the best "Jeep dealership near me," take a look at which specific models may appeal to you. Then, when it's finally time to start the car-buying process, you'll know exactly which Jeep you should be going after…
Luxury: Grand Cherokee SRT
Jeep isn't considered a luxury brand, but you certainly wouldn't know this if you took a quick look at the remarkable 2017 Grand Cherokee SRT. The SUV is chock full of premium features and trendy upholstery choices, allowing you to drive your vehicle in style.
The brand offers a pair of luxurious upholstery options that will cover your interior, including the Nappa leather trim (with perforated suede) and the perforated Laguna leather. Buyers can even choose the color of their leather, whether it be the Morocco black or sepia options. The SRT steering wheel and the available red seat belt adds a sporty ambiance to the interior, while the leather-wrapped steering wheel and door panels will surely add that bit of luxury that you're seeking. For maximum comfort, drivers or passengers can even access the dual-pane panoramic sunroof, which will allow fresh air to effortlessly stream into your cabin.
This high-end style extends to the exterior of the vehicle. The blacked-out front provides an intimidation factor to your vehicle, while the new LED fog lamps will alert other drivers of your presence. Of course, the three available wheel options (including the 20-inch lightweight satin chrome wheels) will also have your fellow drivers gawking.
Best of all, the Grand Cherokee SRT is available in a number of color options, including:
Velvet Red Pearl Coat
Billet Silver Metallic Clear Coat
Granite Crystal Metallic Clear Coat
Diamond Black Crystal Pearl-Coat
Bright White Clear Coat
Rhino Clear-Coat
True Blue Pearl Coat
Redline 2 Coat Pearl
Ivory Tri-Coat
Performance: Jeep Wrangler
While some of the engines featured in the brand's other SUV offerings may offer more power, you're unlikely to find a better performer than the 2017 Jeep Wrangler.
It starts (as always) with the engine. The 3.6-liter Pentastar V6 engine can pump out a commendable 285 horsepower and 260 pounds-feet of torque, which should be enough power to help you overcome any terrain or tough conditions. Thanks to these specs, drivers can expect a 3,500-pound towing capacity from their Wranglers. To put the cherry on top, this engine also delivers a 17 city/21 highway mile per gallon fuel efficiency, so you won't have to dish out too much money at the gas pump.
Engineers also added a number of additional amenities that help make the Jeep Wrangler one of the best performers on the market. The available 4×4 systems will play a significant role in improving your Jeep's traction and control; a pair of attributes that will be especially useful when you're driving off-road. Meanwhile, the Dana 44 Heavy-Duty Axle will improve the vehicle's ground clearance, while the Sway Bar Disconnect System will help keep your Jeep upright.
Safety: Jeep Patriot
Jeep has done an admirable job of equipping its vehicles with the latest and most innovative safety capabilities. However, none of these SUVs offer the amount of protections that the 2017 Jeep Patriot can provide. The vehicle features a number of safety and security amenities, ensuring that you and your passengers will remain safe.
The vehicle includes six air bags throughout the cabin, so the occupants will receive the maximum amount of cushion in the event of a collision. Engineers included Advanced Multistage Driver and Front Passenger Airbags, Supplemental Front Seat-Mounted Side Airbags, and Supplemental Front and Rear Side-Curtain Airbags. Therefore, the Patriot should help protect every part of your body if you find yourself in a crash. Furthermore, the various crush zones will help absorb the energy from an impact, keeping it away from the passengers (and subsequently helping the occupants avoid injuries like whiplash).
Meanwhile, the antilock brake system (and the accompanying brake assist technology) will be especially useful on those icy and slippery nights. These systems combine to improve your brake's abilities, and they'll also play a role in decreasing the necessary stopping distance. The Electronic Stability Control will play a similar role, as this technology will overcome wind or ice to keep the Patriot on its intended path.
The ParkView Rear Back Up Camera is one of those features that you can't truly appreciate until you use it. The system allows the driver to monitor all of the happenings behind the vehicle. This not only makes it easier to back out of a parking spot, this technology also helps you anticipate a pedestrian or another vehicle, which should necessarily cut down on fender benders or other minor accidents.
To put the vehicle over the top, the brand included several security features to its Jeep Patriot. The Sentry Key Theft Deterrent System makes it basically impossible for thieves to drive off with your vehicle, as the SUV requires the fob to operate. If a stranger does try to get into your Jeep Patriot, he or she will presumably be scared off by the security alarm.
These systems also contribute to the overall convenience of the vehicle. The Remote Keyless/Illuminated Entry System will allow you to lock/unlock your vehicle from a respectable distance, and the system also allows the owner to remotely start their SUV (which will be appreciated during those winter months). The vehicle even includes a universal garage door opener, which will make it extremely easy to park the Jeep Patriot and avoid the elements.
Regardless of which Jeep model you opt for, you won't be making a bad decision. All of their SUVs are among the most impressive and capable vehicles in the industry. You surely won't be disappointed by whichever option you ultimately choose.
If you need more guidance, visit The Faricy Boys in Colorado Springs, Colorado. The helpful staff can provide more insight, and you could be driving off the lot in a new Jeep in no time.