Thanks to the Internet, Used Car Buying has Never Been Easier
When it comes to finding used cars in Colorado Springs, it's never been easier thanks to the power of the internet. While the internet has been around for a while now, I don't think consumers fully understand just how helpful it is when it comes to buying a used car. For starters, finding the right car has never been more convenient, thanks to dealerships putting their inventories online. Now, you can browse through your local dealership's offerings at home in a bath robe on a lazy Sunday morning instead of fervently driving around from lot to lot looking for the right one. After you find that car, you can find an endless amount of research from various online sources to ensure that the model you picked out lives up to your expectations. Topping it all off, you can even find opinions and reviews on different dealerships to make sure you're picking a trustworthy place to buy from.
The power of the entire internet is on your side, so use this valuable asset when searching for your next used car.
Finding the Right Car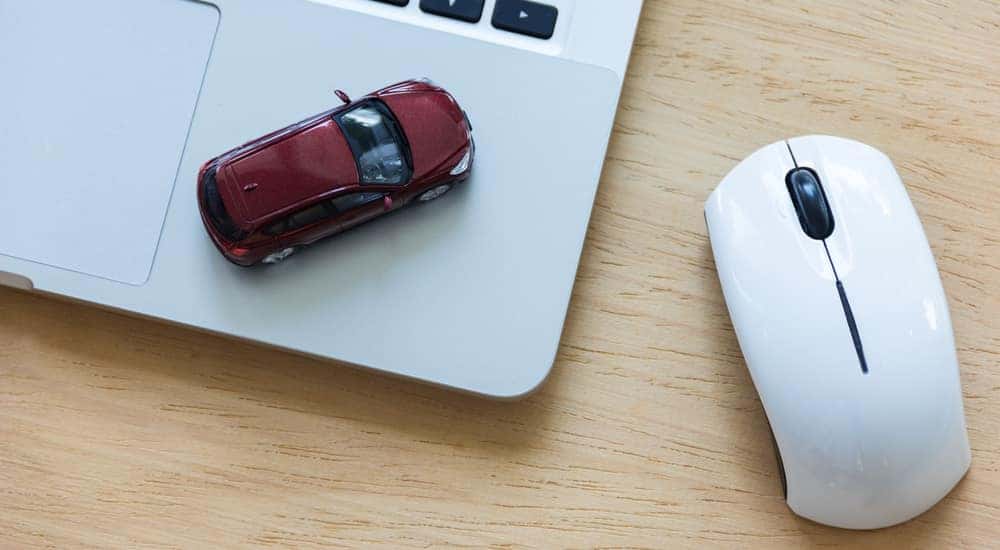 Finding the right car all starts with going online with the intention of finding a car that's right for you. If you are unsure which car is right for you, there are plenty of articles you can read to help you figure that out.
Are you looking for a vehicle that can hold a lot of kids for soccer practice? Or, maybe you need a truck to haul firewood. Will it be your daily driver, and therefore need good fuel economy? Or, are you looking to grab a used vehicle as a secondary driver or off-roader? After answering questions like this for yourself, you can narrow down your search online by choosing those models that meet your criteria. There are bound to be quite a few, so it's important you take your time and look at as many models as you can.
Most importantly, you need to set a budget and stick to that. If you know you can't afford a used Mercedes sedan, shoot for a used Toyota or Chevy instead.
If you have a preferred brand that's within your budget, that's a good place to start looking. Google the name of various dealerships in your area, and you're sure to find the website of that dealership. Most dealerships put their inventory right on their website, so you can browse what they offer without having to drive down to the dealership's lot. If they don't have the car you've decided on, simply move on to the next dealership website. More often than not, you'll find a phone number or e-mail address to contact if you want to ask any questions about your model of choice.
That's a lot better than looking through car advertisement after advertisement to find a car that you're interested in, and then rely on the knowledge of books, word-of-mouth, or the specs provided to make your decision, which is how it used to be only a few decades ago.
While not recommended (since you should always check the vehicle out first) the internet even allows you to buy a car right over the website via phone or e-mail. Many years ago, people wouldn't have thought that was even possible.
Research your Model of Choice
Okay, now that you've looked around and found the model that you want it's time to do even more research. But, this should be more fun than wading through car after car only to be disappointed. Now, you get to do research on the vehicle that you're interested in.
Again, thanks to the internet, this is easier than ever. Reputable sources like edmunds.com are a great place to start. They can provide information on specs such as the model's trim levels, engines, fuel economy, standard features, optional features, safety, and even the material the seats are made out of. When shopping for used cars especially, figuring out this information is important. Not sure the trim level of the model you picked out? Go back to the dealership website and look it up, then cross-reference that with the information provided on industry sites. It could be a deciding factor, depending on the features one trim has versus the other.
Read the Reviews!
On websites like Edmunds, you'll also find more than just car specs. You'll find plenty of reviews written by actual consumers. It's hard to say exactly what the reviews will be about. But, they will most likely range from useless rants about how poor a vehicle is, to information that's actually helpful and accurate. It's important to do some sifting through the consumer reviews, and figure out which ones are accurate and helpful. They can provide great insight to the used car you are thinking of buying, and provide unique information that can't be gleaned from factual research.
That doesn't mean disregard negative reviews, just make sure when you see something negative about a vehicle it's echoed by more than just one person.
Opinions on Dealerships
I'd suggest doing this before you pick out a model, that way you don't get discouraged when it comes time to look for a model.
On the dealership website, you'll find a place to review the business. If not, you can go to websites like yelp.com — or any other type of review website out there — and check out the reviews about the dealership. Before the internet, consumers were stuck trying to figure out a reputable dealership via paper-based information, which isn't as widely or readily available as the information on the internet.
Just like reviews about cars, you'll have to wade through all the opinions, including the occasional spiteful rant against the dealership. But, these reviews are crucial in finding a dealership that's trustworthy, and has your best interest in mind. If the general consensus is that the dealership is selling lemons — a used car that's been in an accident, but redone on the surface to hide more serious damage — you'll want to stay away from them. But, if the reviews are mostly positive, then that means you're good to go!
With the internet, used car shopping has never been easier. With smartphone technology in 2016, you don't even need a computer to buy a car. Think about that for a second. In theory, you could make a multi-thousand dollar purchase on a device that fits in the palm of your hand. For those younger readers, you don't know how good you have it.