Why You Should Buy a Used Car near Denver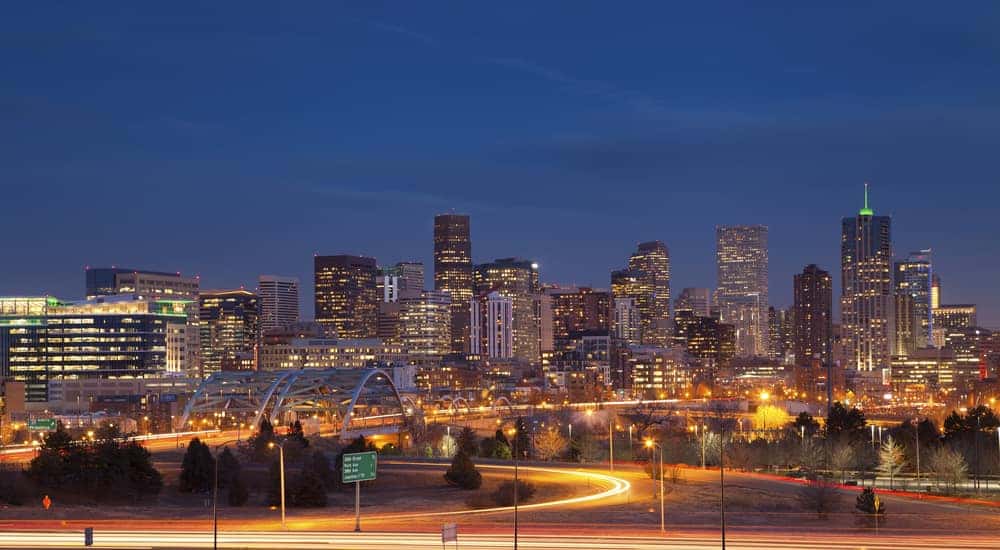 Colorado is one of the most beautiful places to live in the United States. Even the inhabitants of the state's dynamic cities get to enjoy sophisticated urban life surrounded by breathtakingly beautiful mountain scenery. Everyone wants to be able to go out and enjoy all the wonderful things that Colorado has to offer. Which is why a reliable vehicle to meet both practical and recreational needs is necessity. However, many drivers are often confused about whether they should purchase a new or used vehicle. When searching for Used Cars, Denver drivers might want to look just a little beyond their own city.
Do Not Be Fooled By Unnecessary Bells and Whistles
At first, it is easy to be allured by new cars. Slick catalogs promise all the newest features and gadgets. But, you have to separate what is needed versus what is wanted. Do not buy a new car without properly assessing what value a used car can bring to your bottom line and life.
Buying Used Cars in Colorado Makes Good Financial Sense
Let's face it, because Colorado is such a desirable place, the cost of living is not cheap. There are many worthwhile things to spend your money on, and it does not hurt to make a smart financial decision when it comes to purchasing a vehicle.
For instance, most cars depreciate almost 30% during the first two years of ownership. There is no reason to take that financial hit if you can avoid it. This also means that you get a much better deal on any vehicle, when it is a couple years old, as opposed to brand new.
Buying a Used Car can Actually Improve Your Options.
Because of the natural depreciation of the lifespan of a vehicle, buying a used car gives you a wider array of choices than buying new. Many high-quality cars that might have been out of your reach brand new on the lot can come into your price range with just a handful of years on them. This means that you can actually buy a better standard of vehicle used, rather than new.
Used Cars Are No Longer "Junkers"
The overall quality of vehicles have improved immensely, and cars are lasting longer than ever. This means that it is not unusual in this day and age for a car to last up to 200,000 miles or more. Nowadays, a person can buy a car that is 2 to 5 years old and still expect at least a decade of service from that vehicle.
It also helps to go a used car dealer with a strong reputation. A good dealer has given the car an all points inspection so that you know you are getting a vehicle that is in excellent shape. Here at the Faricy Boys, we believe that all used cars should meet the expectation of giving you a lot more mileage for comparatively much less cost.
Many Manufacturers Now Offer Extended Warranties On Used Vehicles
Many car manufacturers are now offering extended warranties. This might mean that you pay a little bit more money up front, but it might be worth it for the peace of mind. It also goes to show how manufacturers are confident in the performance of their vehicles, even when they are used, to offer this type of warranty in the first place.
Insurance is Cheaper On Used Cars
The expense of a car is not just limited to the price. New cars usually command higher insurance premiums.  A safe, practical used car can lower your insurance cost, meaning substantial financial savings for you in the long run.
After The Honeymoon Period Wears Off, All New Cars are Used Cars
Sure, it can be very exciting to buy a new car.  However, once the new car smell has worn off, you are probably going to be left with a fast depreciating vehicle. Kids and pets will dirty up the car up, not to mention the spills and messes that are just a part of everyday life.  The "newness" of your new car will fade quite quickly.
The Information Era Allows Every Buyer to Be Knowledgeable About Used Cars
Before the age of the internet, buyers often walked on to a used car dealership with very little useful information. Now, a buyer can do hours of research about what type of cars are the best to buy used, as well as the reputation of various used car dealerships. Many car makers pride themselves on having vehicles that last. They understand how important having a solid used car base is to their brand and reputation. Also, since used cars have been on the market for a couple of years, you actually might have more information about reliability due to the numerous reports and rankings available on the internet, when compared to buying a car absolutely new.
For a Minimum Cost, You Can Mitigate The Risk of Buying a Used Car
There are other valuable tools available to the consumer in order to make sure that their used vehicle purchase is solid. Many companies offer vehicle history reports for a minimal cost, so you can find out if your vehicle has been through any major type of crashes or may need serious repairs. It will also inform you about how many owners your vehicle had before it came on the lot.
You can also hire an independent mechanic to conduct a pre-purchase inspection. This will allow you to make sure that the car is mechanically sound and might save you from paying a costly repair bill in the near future.
Buying a Used Car in Colorado Just Makes Sense
Used cars are no longer the scary "junkers" of old that are primarily sold by shady dealerships. The cars of today, last much longer and a used car could still have many years of life left.
Buying a used car allows you to avoid the steep depreciation most vehicles suffer during their first years of use. The lower price point on used cars gives you a wider selection, and you might actually end up with a higher quality vehicle. The internet has taken a lot of risk away from used car buying, allowing you to see which cars stand the test of time and which dealerships have strong reputations.
Buying a used car in Colorado can be an excellent financial decision that allows you to enjoy this beautiful state to the fullest with the least amount of worry. Visit The Faricy Boys today, and find out for yourself why we are the best location to find the perfect new-to-you vehicle.