What Is the 2021 Jeep Wagoneer?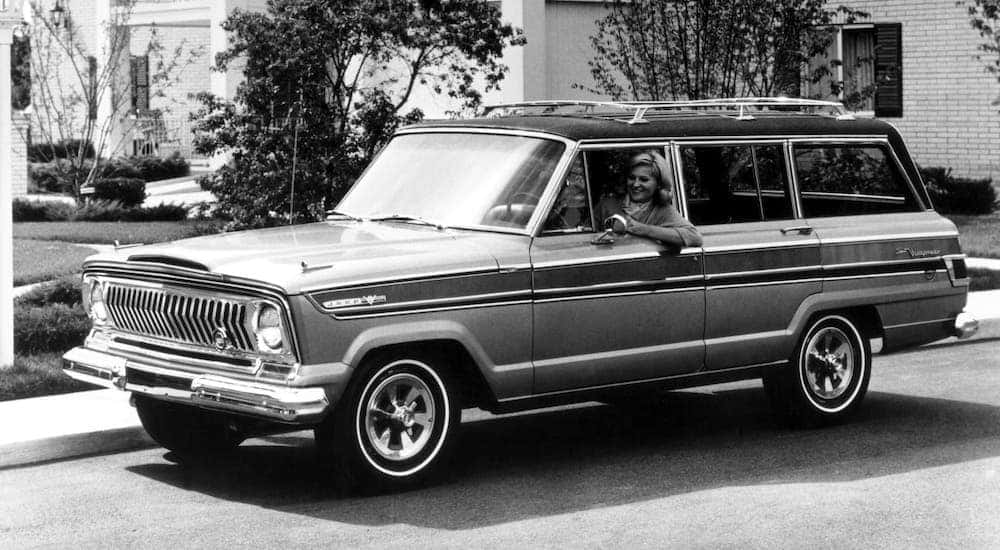 For the Jeep enthusiasts out there, they know the Jeep Wagoneer (and Grand Wagoneer) as one of those classic Jeep models that they still wish was around. It had a classic boxy frame that we haven't seen much since the '90s in the automotive industry. Today vehicles are created with more rounded edges, aerodynamic features, and futuristic tech. With the announcement of this model's rebirth, what can we expect with the comeback of the Jeep Wagoneer, especially since models like the Wrangler still have similar design elements from their original inception?
What is the Jeep Wagoneer?
When you see the term "wagon" anywhere near the name of an automobile, your mind inevitably wanders into the realm of station wagons. If you know anything about station wagons, then you know there was a fairly recent time where people just thought they were out-of-date and maybe even a bit ugly. There has been a resurgence with manufacturers creating modern station wagon-esque vehicles, particularly from companies like Audi, Volvo, and Volkswagen. Now, it seems like Jeep will be joining that crowd, but with their own unique twist on the whole affair.
The Wagoneer name is for the familiar station wagon design popular during its release. From a modern perspective, it seems like an ingenious move to market the best off-road vehicle around with a style that's known for its interior space and, surprisingly, its luxuriousness. Yes, those wooden panels on the side were really popular back in their heyday, but I wonder if we'll see them on the upcoming Wagoneer. Now, that would be quite the throwback.
The Jeep Wagoneer was last seen among the Jeep models lineup in the year 1991, almost 30 years ago today. It had a straight 29-year production run that saw almost no changes with the body structure during that time. For many, the Wagoneer was seen as the frontrunner of full-size luxury SUVs. The features are what set it apart from the vehicles of companies like Land Rover and Ford. Other 4WD vehicles didn't come with automatic transmissions, power steering, or an independent front suspension. In fact, most other 4WD vehicles were more suited for working and acting like pickups than they were for taking your family out on convenient and comfortable adventures.
It was truly a vehicle that garnered thousands of fans because of its classic style and obvious Jeep off-road abilities.
Why now?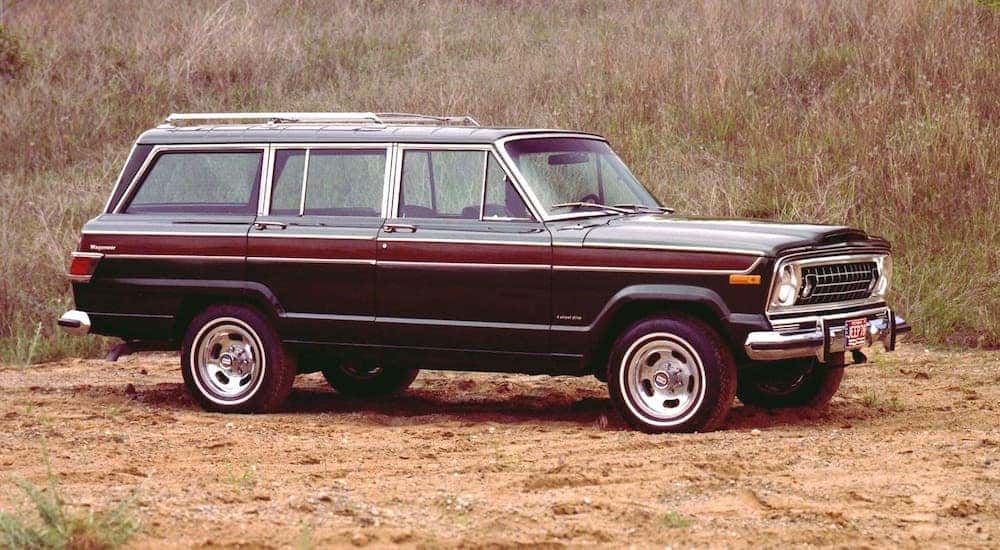 Now, after almost three decades, the Jeep Wagoneer is once again going to be seen in car dealerships around the nation. People are wondering, though, why now? And the answer is fairly simple, this might be the best time in a long time for Jeep to make a move like this. The Wagoneer is slated for a release this year sometime in the summer season, or middle of the year. The Grand Wagoneer will also make its debut, but perhaps not quite at the same time, although it shouldn't be too long after. They should both be 2021 models, but the Grand Wagoneer could possibly be a 2022 model.
The sales of SUVs have been so popular in recent times that every manufacturer is trying to do its best to compete in an extremely saturated market. The thing is, even with all of the different models out there, people still want more! Hence the impending arrival of the two Wagoneers. Jeep enthusiasts have been happy with the lineup available at Jeep dealerships for a long time, but as Jeep moves to fill out that lineup, there are a lot of people that are starting to realize that Jeep has even more to offer. The Gladiator was released last year and has been very successful, showing everyone that the company can revisit old territories and make a new but lasting impact. Now, it's time for Jeep to move into the full-size SUV class with the Wagoneer and see if they can make a few more ripples.
Why the Wagoneer?
As was mentioned, this new Jeep SUV will be a full-size model. At the moment, there are no full-size SUVs within the Jeep models in their lineup. Also, you aren't going to find any current Jeep that can seat more than five passengers. It's actually a bit surprising that there are no six, seven, or eight-passenger Jeeps being sold in the United States right now, considering how popular those types of vehicles are. Still, that again makes this the perfect time to show the world the 2021 Jeep Wagoneer.
Even within the mid-size segment of Jeep SUVs, they still only go up to five passengers. You'd expect the Grand Cherokee to have options for more, but what you get is just a bigger cargo area. Larger families can now rejoice because the Wagoneer is coming, and it has all the space you need to pack everyone in, along with all your adventure gear.
Will It Compete?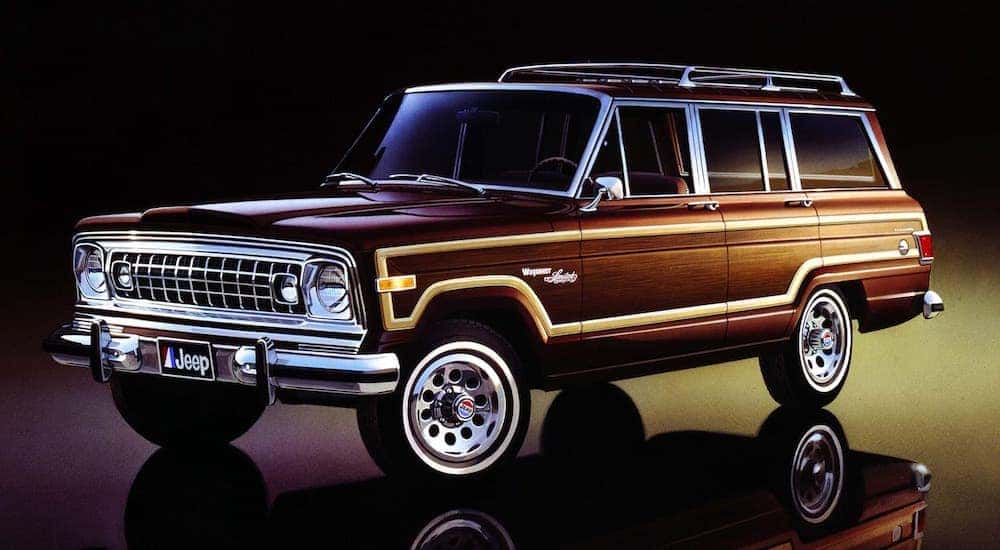 If the recent debut of the Jeep Gladiator and the stellar performance of all Jeep vehicles is anything to go by, you can bet that the Jeep Wagoneer is going to be a competitive force in its segment. There's surely no doubt that other manufacturers are worried about Jeep continuing to fill out its lineup as there isn't a company out there that has the same unique style and off-road pedigree that Jeep has. Every carmaker has cars that are pretty similar to each other, but there will be certain differences that will draw people in and create lifelong fans. With Jeep, it's the versatility that comes along with the name. Every Jeep will function superbly on the highway, but every Jeep will also outperform all the other vehicles once you hit the trail. Now that's some healthy competition.
Although it's now only a few months away, we're ready to see both Wagoneer and the Grand Wagoneer in action already. It's always nice to see a nostalgic bit of past car history become reimagined as a modern machine, and we think it will definitely be the same with the Wagoneer. The jury's still out on whether we'll see any wood paneling, though. Maybe as a limited edition model?
Looking Towards the Future of Jeep
Here at The Faricy Boys in Colorado Springs, we're a family-owned and operated Chrysler Jeep dealership that likes to think differently. We believe in integrity, loyalty, and love above all else, and we try to impress those core values into every employee and customer that we come into contact with.
We get just as excited as the next person when we see a new Jeep model being released. We just had the Gladiator come out, and now we can look forward to the Wagoneer making its triumphant return. We can't wait because we know every Jeep comes with a promise that it's going to be a high-quality and reliable vehicle. To set up an appointment to test drive your ideal Jeep on our Off-Road Jeep Test Track, just give us a call today and one of our friendly sales staff members will be glad to help you out.