What Do Coloradoans Want? A Jeep. When Do They Want It? Now.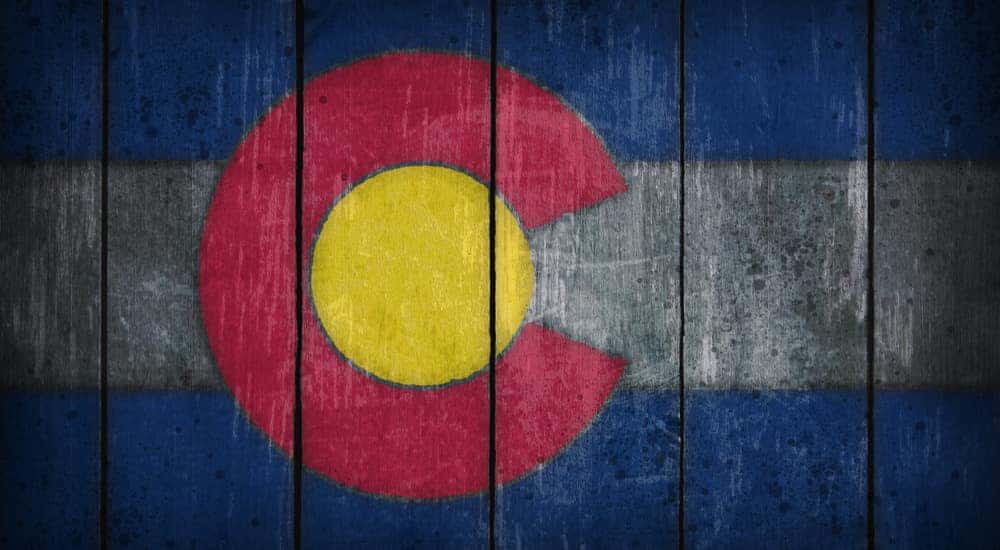 When seeking out a Jeep Dealership, Denver drivers are making a conscious decision to enjoy everything that their home has to offer. As one the county's ideal destinations for beautiful vistas and outdoor adventures (of nearly every kind) Colorado makes a perfect place to explore. And (as always) Jeep provides the perfect vehicle in which to explore it, whether you're behind the wheel of the iconic Wrangler or the revered Grand Cherokee.
And if you're looking to enjoy the best possible Jeep-buying experience, there truly is no better place than The Faricy Boys for Coloradans to visit. With 75 years and three generations behind us, our dealership is built upon a foundation of core family values, and of making the needs of our valued customers paramount in all that we do. But at the heart of everything that we do is our true love of Jeeps, and of this beautiful state that we call home.
Shared History of Jeep
When we talk about the 75-year lifespan of our dealership, one can't help but appreciate that it's very similar to Jeep's timeline. Originating during WWII, the precursor to today's Jeep offerings were 4×4 utility vehicles known as 'Willy's'. Later repurposed for civilian use, these authoritative and utilitarian vehicles quickly ingratiated themselves into our cultural mindset.
In fact, there may be no make of vehicle to inspire greater loyalty that Jeep. While countless makes and models can claim a rabid fan-base, Jeep enthusiasts can lay claim to the creation and nurturing of an entire subculture. The immediate recognizability of the iconic seven-slot grille has launched (dare we say) billions of 'Jeep waves' and the enduring appeal extends to rock-crawlers and mall-crawlers alike.
While it may be presumptuous to imply that a dealership could inspire the same kind of loyalty, we're fortunate to be associated with an automaker that sets such an immense benchmark. And just as Jeep has built something truly unique over the span of three-quarters of a century, we like to think that we have as well. Then again, don't take our word for it. Experience it for yourself, beginning right here at www.faricy.com.
Here you can explore our extensive inventory on your time, with a click, or with the swipe of a finger. Whether you're interested in buying a new, pre-owned or Certified Jeep we maintain a thorough online profile for every vehicle in our inventory. Take the time to dig deeper and you'll find a full breakdown of manufacturer specifications and unique vehicle features. Get to know our vehicles better through our diligently-prepared photo galleries, and don't be afraid to use our Shopping Tools (after all, that's what they're there for). From calculating a payment to valuing your trade-in, scheduling a test-drive to obtaining a free CarFAX vehicle history report (for pre-owned Jeep) we're here to empower you to shop with confidence.
Today's Jeep
Regardless of which model best suits you, Jeep excels at offering something for everyone (and for being a lot of different things, to a lot of different people).
Take the sporty playfulness of the Jeep Renegade for example. While being distinctively Jeep, the Renegade marks a fun departure from some of the aesthetic touchstones one tends to associate with the automaker. Sure, the Renegade delivers some off-road credibility, but it also speaks to the automaker's ever-evolving mindset. Vibrant colors such as Omaha Orange mirror epic sunsets cascading across rock faces, while Hypergreen casts a youthful look upon the Renegade's equally youthful design.
2017 brought a refresh to the Jeep Compass, and that refresh was met with fanfare from both loyalists and the industry itself. Embodying refinement, the Compass represents Jeep's commitment to continual improvement, answering any and every demand of today's drivers.
Of course, the Wrangler JK is the enduring iconography that we associate with Jeep. In fact, that synergy is so intense that many consider the words 'Jeep' and 'Wrangler' interchangeable. You and I know better of course, but it speaks to the strength of the Wrangler's classic design and revered off-road capabilities. With any number of trim levels to choose from and near-limitless possibilities in terms after-market modifications and upgrades, it's not surprising that everyone wants in on the 'Jeep Wave'.
Jeep's line of Cherokee and Grand Cherokee provide yet another cornerstone of their offerings: luxury. While one may not immediately associate luxury with Jeep (a bi-product of the aforementioned 'interchangeable' relationship with Wrangler) few in-class competitors can compete against the Cherokee and Grand Cherokee. In fact, the latter stands as the 'Most Awarded SUV Ever', a recognition only made more impactful when you consider the inundation of crossover and SUV offerings into the marketplace offer the past decade or two.
As a while, Jeep speaks to a sense of adventure of your terms. It embraces looking for raw, bare-bones exploration, and to those on a mission of a more urbane nature. But regardless, Jeep offerings are always infused with a genuine sense of thrill.
And considering earth-shattering advances such as the 707-horsepower Grand Cherokee Trackhawk, and the upcoming release of the truck-styled Scrambler, it's clear that there are no signs of Jeep slowing down anytime soon.
What Are You Waiting For?
From calm sunrises at Boulder Flatirons to soundtracked sunsets at Red Rocks, every day in Colorado demands to be made the most of. Whether you looking for a smooth ride down I-25, or something a little more rugged and ready to off-road, we have what you're looking for.
If you've ever considered buying a new, or pre-owned Jeep, we'd love to help. Let The Faricy Boys help you to explore which is the best fit for both you and your Colorado lifestyle. Even if that lifestyle is something you're working towards, can you imagine a better way to get there than behind the wheel of your own Jeep? We can't.