Used Cars: Shop with Strategy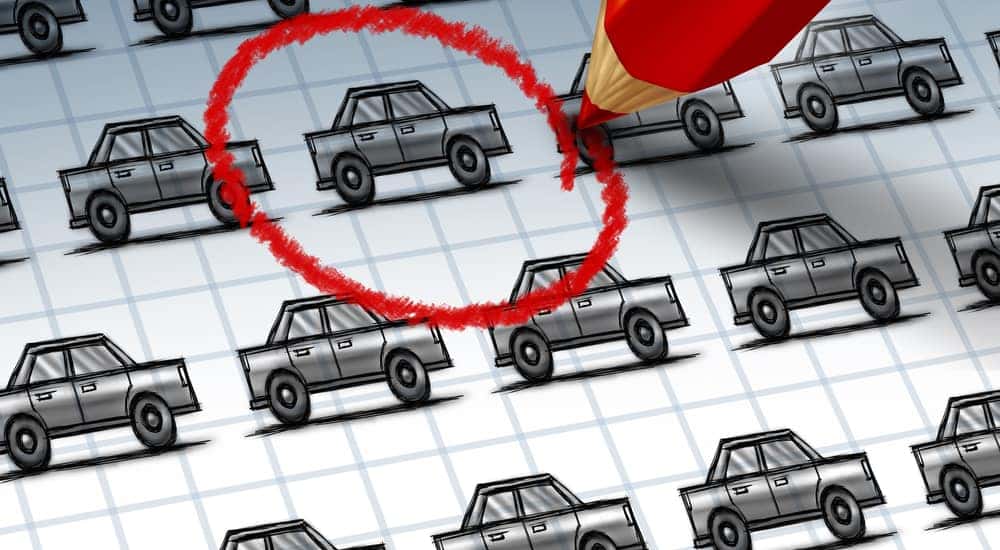 When you're in the market for a used car, there are a lot of decisions you need to make along the way. Unfortunately, for the first time used cars, shoppers, it can be overwhelming to figure out where to even begin your search. But don't worry – once you take the first step and begin to figure out your needs, your wants and – most importantly, your budget – buying a used car quickly becomes less of a boring chore and more of a fun mission, much like a favorite video game. To make used car shopping an adventure and not a drag, all you need to do is go into your mission with a little strategy.
Figure out "The Needs"
First things first. You need to sit down and really consider what you actually need in a car – not what you'd like to have, but what you simply cannot live without. Think beyond the obvious, like four wheels and an engine, and consider things like mileage. If you're planning on putting a lot of miles on your used car, then it probably doesn't make a lot of sense to buy a car that's already loaded down with someone else's road trips. If you're going to be a road warrior, make sure you put down "low mileage" on your list of needs.
What else? Well – do you plan to carry a lot of cargo with you? Before you jump the gun and say no, be sure to think long term. Sure, maybe right now you're just throwing a cooler in the back of your car and heading to the closest tailgate, but what about when winter rolls around? Are you going to want to have space for skis, snowboards, snow boots and a toboggan? And what about when your spring soccer team starts back up? You'll want to be sure you have room to put your equipment somewhere… and that "somewhere" probably should be a place where you won't mind getting a little mud and grub – say, your trunk, and not your back seats.
Speaking of back seats, you're going to want to really consider your passenger needs. Again – think long term on this. Right now you might be flying solo, or maybe you have a special someone in your life. But if you're planning on adding a few little special someone's within a few years, you're going to want to be sure you'll have room for them in your used car. So if you're planning on using this used car as a family vehicle within the next few years, you'll probably want to stay clear of most sports car and convertibles.
As you're considering your (precious) cargo needs, you may also want to consider the safety and reliability of the used cars. Sure, everyone wants to be safe, but it goes without saying that if you're going to be driving a few small tykes around, you're going to want to be sure that your used car is ultra-safe, compatible with car seats and that it is also extremely reliable. Be sure to check resources such as the Insurance Institute for Highway Safety and the National Highway Traffic Safety Administration's websites to see how your potential used car choices compare to other makes and models to make sure you're getting yourself and your family into the safest car money can buy.
Don't Neglect "The Wants"
Sure, you can probably live without a sunroof or all-leather interiors. But when you're shopping for a used car, you don't want to save a few bucks by sacrificing on all of the luxuries that make you actually enjoy driving. In fact, in some cases, what you consider a "want" may, in fact, be a "need"… take, for example, air conditioning. Sure, you could probably slide by with without A/C if you live in Alaska, but if you're down in the sun-soaked Texas heartland – air conditioning is not exactly an optional amenity.
But even if it's not a matter of health and safety, you still don't want to take all of the joy out of driving your new car. If you know you love to hop in your ride, crank the windows down and blast a few great tunes while cruising down the highway, don't buy a used car that doesn't have a capable audio system. Sure, you may not need twelve Bose speakers and a sub-woofer in the trunk, but be sure you at least get a decent sound system so that you can enjoy the ride.
So when you start to shop for your used car, don't nickel and dime yourself down until you're driving a Fred Flintstone-mobile. Figure out what makes you truly happy when you drive and find a make and model that includes those features. You should be planning on keeping this car for a long time and you want to be sure you still love it, even when the new-to-you novelty wears off.
Work Within a Budget
Ever suffer from buyer's remorse? Well, it's no big deal when you buy a shirt at the mall or a bag off of Amazon – after all, you can usually just bring the product right back to where you got it and get your money right back. However, that's not exactly how it works when you buy a used car – you can't simply overspend and then decide to undo that costly mistake.
The best way to overcome buyer's remorse is to simply never have it in the first place. Don't allow yourself to spend more than your budget allows… and if you're scratching your head right now saying "budget?!" then you really need to consider figuring out exactly how much used car you can afford. Simply sit down and figure out exactly how much you can spend on putting some money down and then calculate what you can afford to spend each month if you're planning on financing your used car. Of course, you also can't forget to factor in things such as insurance, registration, and fuel. Once you have a handle on how much money you can spend each month on your used car, you'll know exactly what makes and models to start considering buying.
Shop Smart; Shop with Strategy
Buying a used car doesn't have a nerve-wracking, anxiety-provoking experience. Simply shop smart and shop with a little strategy and you'll be amazed at how fun (and rewarding) used car shopping can actually be.