Understanding the Ins and Outs of a No-Hassle Dealership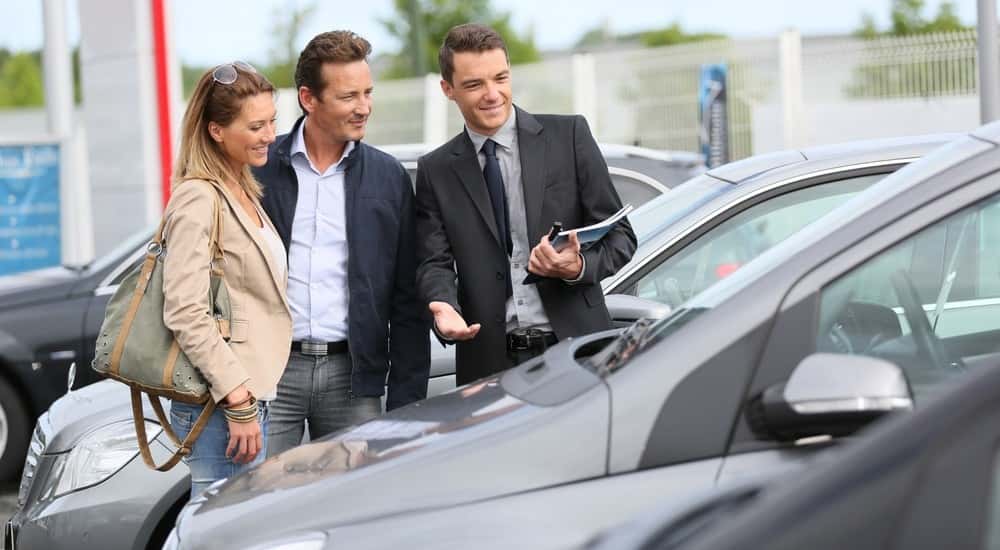 If you've been searching around for a new or used car, you've surely come across advertisements for no haggle car dealers. This might sound particularly enticing for those consumers who despise the lengthy car-buying process. However, before you commit to a particular car seller, it's important to understand everything that these businesses entail.
Below, we've provided you with several tips that you should keep in mind as you consider whether you should shop at a no haggle car dealer. Once you've developed a solid understanding of this segment of the industry, you'll start to see why consumers are opting for this route over traditional dealerships…
Understand What No-Haggle Means
Essentially, when you opt for a no-haggle dealership, you should expect a guaranteed price on each of the business's vehicles. These car sellers leave no room for negotiations, as the vehicles will ultimately sell for the price that's listed on the sticker.
There are several positive factors that accompany this route. For starters, drivers can anticipate the price of any vehicle before they head into a dealership. Assuming the business lists all of their inventory on their website, you'll be able to start targeting vehicles that fit within your budget right away (as opposed to having to account for any money saved during negotiations). Furthermore, this option eliminates any of the anxiety that usually accompanies the car-buying process. Before you even head into the dealership, you can refer to car valuing publications like Kelley Blue Book to get an understanding of whether a vehicle is properly valued. As a result, a customer can avoid all of the hassle that accompanies these negotiations, and they won't have any questions regarding whether they could have secured a better deal elsewhere.
Ultimately, experts have found that pursuing a vehicle via a no-hassle dealership cuts the car-buying commitment time in half. It's even been suggested that consumers save an average of more than $3,000 by opting for this route, although this is presumably skewed by the dealerships that consistently pull fast ones on their customers.
Beware the Bait-and-Switch
Of course, the no-hassle car-buying process is also accompanied by its fair share of issues, as well. For instance, some dealerships will advertise a fully decked-out version of a particular vehicle. However, when the customer ultimately purchases the vehicle, they'll find that they're riding in the bare-bones version of the model.
While this is certainly a shady practice, the majority of the responsibility is still on the buyer. Prospective buyers should naturally be inspecting every inch of the vehicle for any indiscretions. However, before you drive off the lot in your recently-purchased vehicle, make sure that the car contains all of the amenities you were promised. Once you've completed the purchase, the dealership isn't necessarily required to help you out (despite the fact that they screwed you in the first place).
Don't Be Afraid to Shop Around
As we mentioned, the best aspect of a no-hassle dealership is their transparency, as customers can anticipate the value of a vehicle before they even head into a dealership. While you might not have the opportunity to negotiate with a particular business, you also shouldn't assume that their prices are the best. Rather, you should shop around for your targeted vehicle to find the best possible value. You could even use the no-hassle dealership's values as leverage against a traditional dealership during negotiations.
While no-hassle dealerships claim that they'll refuse to negotiate, there is a chance that you might be able to knock several hundred dollars off of the asking price. By securing a definitive offer for a vehicle that's better than the value offered by a no-hassle dealership, you'll at least have some leverage on the salesman. If you're willing to walk out of the no-hassle dealership without a vehicle, you might be able to get the salesperson to budge.
Remember Additional Charges
When you purchase a vehicle, you won't solely be dishing out money on a car. Rather, you'll also be spending money on any specific services, and you might have to pay a bit extra for any applicable financing. It's important to account for all of these specific fees as you're shopping for a vehicle. A vehicle from a no-hassle dealership may, in fact, have the best price in the area, but the other charges might be an attempt by the dealership to make up for those savings.
While it's unlikely that you'll receive clarity on every fee that accompanies a car purchase, you can at least do your part to get as much information as possible ahead of time. Customers can apply for financing from specific dealerships from the comfort of their own homes, and if you strategize correctly, you might have multiple offers on the table at one time. In this instance, you should have a better understanding of your impending monthly payments.
Should You Opt For a No-Hassle Dealership?
At the end of the day, this is the ultimate question. No-hassle dealerships can appeal to a wide range of consumers, including those with busy day-to-day lives. These individuals are surely looking for a speedy car-buying process, and the lack of negotiations all but assures that they'll complete the purchase relatively quickly.
On the flip side, there are those who are convinced that they can secure a more advantageous deal via negotiations with a traditional dealership. There's also a small grouping of car buyers who are simply looking to win a negotiation over a dealership, even if they could have saved a bit of money by opting for the no-hassle route.
In other words, unless you're convinced that your negotiation tactics will save you boatloads of money, it's probably a good idea to opt for the no-hassle dealership.
Well, if you've been looking for an easy and stress-free car-buying experience in the Colorado Springs, Colorado area, you shouldn't look any further than The Faricy Boys. Thanks to this dealership's One Price program, customers can be assured that they'll be receiving the best car values in the area… and they won't have to negotiate to get to that point. In other words, The Faricy Boys' array of services will guide you as you're buying your next car.