Six Reasons the 2014 Cherokee Trailhawk Is the Right Choice For You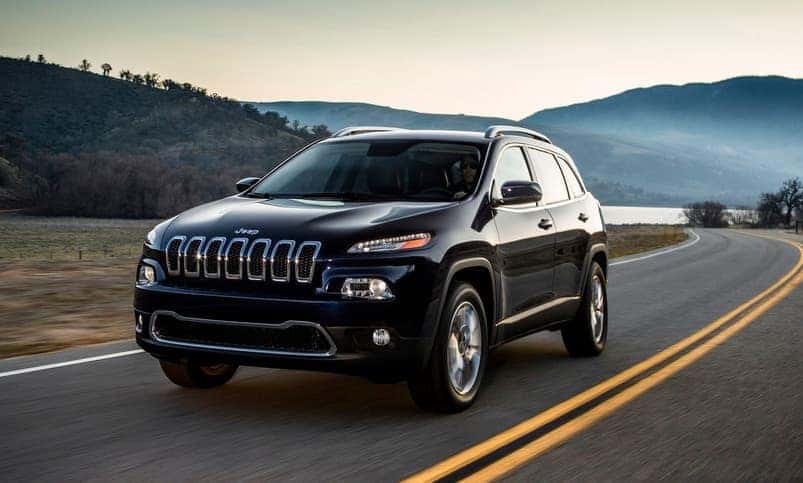 Like so many adults right now who are starting and raising their family, safety is of paramount importance when shopping for a new car. Active growing families have continuing needs for extra space and adventure, but there's no reason to break the bank buying a vehicle that has all these necessities.
Considering a used Jeep Cherokee will provide you with all you require, but you want something different that stands out from your neighbors, something that makes a statement of fun for your family. A used 2014 Jeep Trailhawk will provide your family with exactly that. Anyone can buy a used jeep, but the Jeep Trailhawk comes with modern accommodations at a price that is still affordable for the modern family budget.
The 2014 Trailhawk has a different appeal than Jeeps before it. The exterior is bold and exciting. An unmistakable and unique change in design, it's deliberate and stands out from the crowd.
The Jeep Namesake
First, Jeep is a brand that we all have come to know and trust. Since its humble beginnings, taking soldiers to and from battlefields and all over army bases to their current destinations unknown, as long as it's rugged and muddy. Jeep is a brand that has earned America's trust as a true renegade and fit for any person who likes to tinker, add and build up.
All-Weather Protective Gear
With the Selec-Terrain all weather controls, you can choose which option to put the Trailhawk in to optimize driving. Given five options to choose from; auto for everyday driving, snow, sport, sand/mud and rock, you'll know that whatever condition arises, the Trailhawk has got you covered. Options for four wheel drive and four wheel drive lock exist just in case you find yourself in any sticky situations.
Advanced Safety Features
Adding to this are the safety features that come with a used 2014 Trailhawk. An emergency 911 Assist button is only a push away to connect me to a dispatcher who is standing by ready to send for help. Forward Collision Warning, blind spot monitoring along with parking sensors that assist in parallel or perpendicular parking all help while giving your little ones lessons on the ins and outs of city parking. A ParkView Rear Backup camera is helpful both on and off-roading.
Sophisticated Details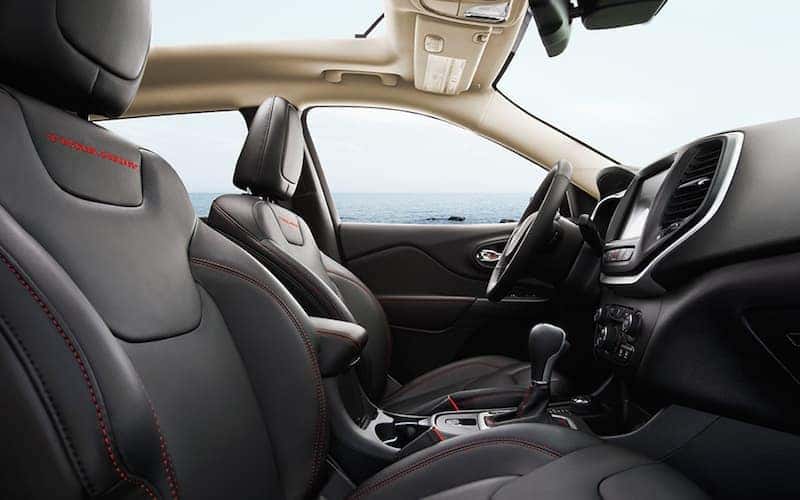 As a family car, any hints of sophistication are not just appreciated, they're expected. The 2014 Trailhawk won't let you down. Heated black leather seating is accented with bold red stitching which adds a stark contrast. UConnect technology system comes standard in a used 2014 Trailhawk with a touchscreen interface, navigation and Bluetooth connectivity with hands-free phone and voice commands which keeps your eyes where they belong, on the road.
Extra Cargo Space
Any busy parent who is always on the go between school rehearsals and sports events, camping, fishing and hiking, storage for everything from smelly hockey equipment to dirty tents can fit in the back of a Trailhawk. Thankfully Jeep has maximized the storage with Cargo Management system.
Priced For the Modern Family Budget
A used 2014 Jeep Trailhawk should be priced no higher than $25,000, but can be significantly lower depending on mileage and condition. From the Jeep Family to yours, price, protection, and fun are not just ensured, but guaranteed.