Reasons Why Colorado 'Springs' For Used Vehicles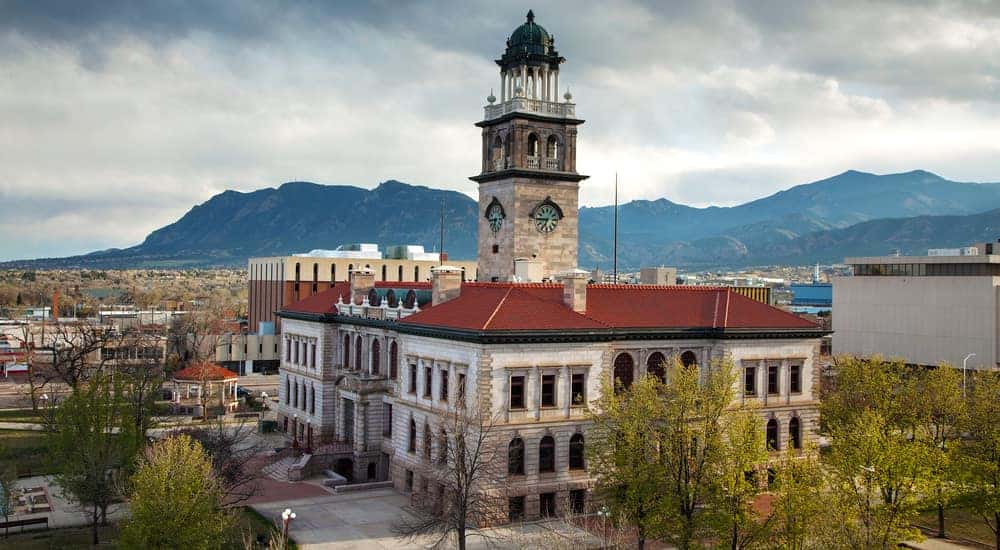 When deciding to search for used cars Colorado drivers can rest assured that they've made a wise decision. Whereas decades ago it came down to a simple choice between buying new or used (often motivated by financial considerations) today's marketplace is far more diverse. And while the financial motivation of yesterday's drivers might have been a lower ticket price, their decision was often viewed as a consolation prize.
Many of today's drivers are actually favoring previously-owned vehicles over new models. Still financially motivated, a lower ticket price is only part of the benefits to be reaped.
Vehicle Life
Let's just say it like it is. There's a good reason car with 5-digit odometers haven't been made for decades. In fact, there are very few cars on the road who aren't built to last for (at least) 100,000 miles, let alone double (or even triple) that amount.
With that in mind, buying a vehicle with 50,000 miles on it no longer means that you're adopting it in its twilight years. There's still plenty of life in that vehicle, which may be backed up by…
Vehicle History Reports
Another luxury enjoyed by today's drivers is the improved transparency that comes from vehicle history reports (such as CarFAX). Most reputable dealers make these instantly available, either upon request, or online. With a swipe of the finger or a click of the mouse, a buyer can gain an instant understanding of a vehicle's ownership, maintenance and (if applicable) accident history. While certainly not a 'catch-all' it will reveal any major events that were properly reported under the Vehicle Identification Number (VIN).
Depreciation
We've all heard it: a vehicle loses value as soon as its driven off of a dealer lot. But how much? According to experts, a vehicle loses approximately 11% of its value once it driven off the dealer lot. This means that the $30,000 vehicle you just bought it only worth about $27,000 if you were to turn around and try to re-sell it.
Own that vehicle for a full year, and it's now worth 25% less than what you paid for it. After 3 years it's worth nearly half. And after 5 years, that $30,000 vehicle might only fetch you around $11,000.
By buying a used car, you've allowed the previous owner to shoulder the bulk of that vehicle's depreciation. And depending on the make, model (and your timing) you might score a vehicle in which little has changed between model years. By all accounts, you are getting 'more car for your money'.
Better Return on Investment
First things first, an added consideration for anyone who might be financing a used vehicle. Depending on (i) the ticket price (ii) your agreed-to interest rate and (iii) the amount of your down payment, there is a high likelihood that you'll be upside-down at some point during your car loan. This means that you'll owe more than the vehicle is worth, as a result of its depreciation.
By buying a lower-priced used vehicle that enjoys a slower rate of depreciation, you've minimized the likelihood of finding yourself upside-down in the loan.
In addition, the slower rate of depreciation experienced by a vehicle after 3-5 years means that its retained value will be better than if you had bought it new. This can be further encouraged by the level in which you maintain it, and will help to fetch you a better trade-in value when you look to purchase your next car.
Certified Pre-Owned Vehicles
Not all pre-owned vehicles are created equal. Anyone with concerns about buying used might be worried about the condition of the vehicle, the integrity of its upkeep or its expected lifespan. Such concerns are easily answered by Certified Pre-Owned (CPO) vehicles. These used vehicles are rated as a better value, after having met specific criteria established by the automaker.
Let's say that you're interested in a CPO Jeep. Under Fiat-Chrysler America US LLC, all Jeeps must first be less than 5-years old, driven less than 75,000 miles and have a clean CarFAX history report in order to be eligible for CPO status. Once eligible, each vehicle undergoes a rigorous 125-point inspection. Any parts or major operating systems that don't meet factory standards are either refurbished, repaired or replaced with authentic MOPAR parts.
If this doesn't provide a prospective buyer with enough assurance, consider the confidence of manufacturer-backed warranties. First a Powertrain Limited Warranty for 7 Years / 100,00 Miles (whichever comes first) and a Maximum Care Coverage Warranty for 3 Months / 3,000 Miles. Additional perks include 24-Hour Towing and Roadside Assistance, Car Rental Allowance and even a 3-Month trial subscription to SiriusXM Satellite Radio.
For anyone considering a used vehicle, they would be wise to include CPO vehicles in their search.
The Right Partner
Let's be honest, the entire process of using a car can be 'less than pleasurable'. The exhaustive searches, countless model comparisons, hours spent at dealerships enduring high-pressured sales tactics; combined it makes for a lot for anyone to endure. This can be amplified when exploring used car inventories, due to the exponentially wider selection and the built-in uncertainty felt by most shoppers.
With that in mind, one of the most important choices that any prospective car buyer can make is which dealership they choose to do business with. With apologies for using such a cliche, not all dealerships are equal. By choosing a reputable dealer, you can minimize the elements of car buying that can make it unpleasant.
In fact, it's a desire to restore the joy to car-buying that has fueled three generations of The Faricy Boys across three-quarters of a century. When interested in Used Cars Colorado drivers are able to buy with certainty knowing that they will be well taken care of. Offering an extensive selection of new and used vehicles, their friendly and knowledgeable team prides themselves on building further upon the Faricy family's foundation of integrity and superior customer service.
Come down today, and let The Faricy Boys help you to find the perfect vehicle for you.