New Jeeps? Concept Cars at Moab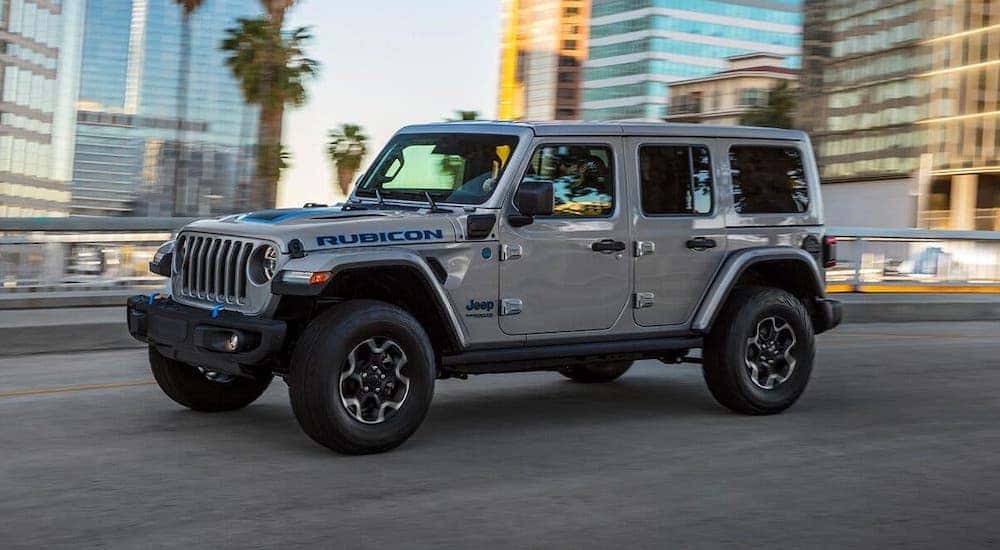 There are many reasons to love Jeep, but among them are Jeep's commitment to real innovation and its engagement with Jeep owners in order to make its vehicles even better. These important elements of the Jeep brand are no better illustrated in the annual Easter Jeep Safari at Moab, Utah. This event brings Jeep concept vehicles to an iconic off-roading destination to show off what the brand is capable of, tease ideas for new Jeep models, and get a feel for what Jeep owners want to see in the future. Unfortunately, for 2020 this traditional event was canceled, but we at Faricy thought this would be a good time to reflect on some of the history surrounding it as well as look ahead to what we can expect from Jeep in the future.
The Red Rocks of Moab
For those readers who are unaware of why Jeep would show off its latest designs in a small town in southern Utah, here is a fun fact: Moab is one of the most iconic off-roading locations in America. Outside the town itself, you will find incredible desert scenery, including both the Arches National Park and the Canyonlands National Park. This incredible setting has seen Moab feature in countless movies and television shows, ranging from westerns to science fiction. While you may not realize it, you have almost certainly seen shots from the Moab area in entertainment ranging from Indiana Jones to Transformers.
But the beautiful scenery around Moab is only a small part of its draw for off-roading. With large amounts of public land and a uniquely rugged rocky terrain that can challenge the most experienced driver, there are few better locations to demonstrate the capabilities of cross-country vehicles. Year round, you will find serious off-roaders making their way to Moab to see how they and their vehicles stack up against some of the most challenging trails out there, and many major automobile manufacturers even use the area as an unofficial proving ground for their most capable off-road designs.
But the largest off-road event of the year is the Easter Jeep Safari. This event dates all the way back to 1967, and 2020 was the first time in 53 years that it was unable to be held. As the name implies, it is held in April during Easter, but the safari lasts for nine full days. And while the event is most closely associated with Jeep, it is actually run by Red Rock 4-Wheelers, and many other vehicles also take part in challenging the trails around Moab. With experienced guides leading the way, the Easter Jeep Safari is one of the best ways to learn the area and hone your off-roading skills.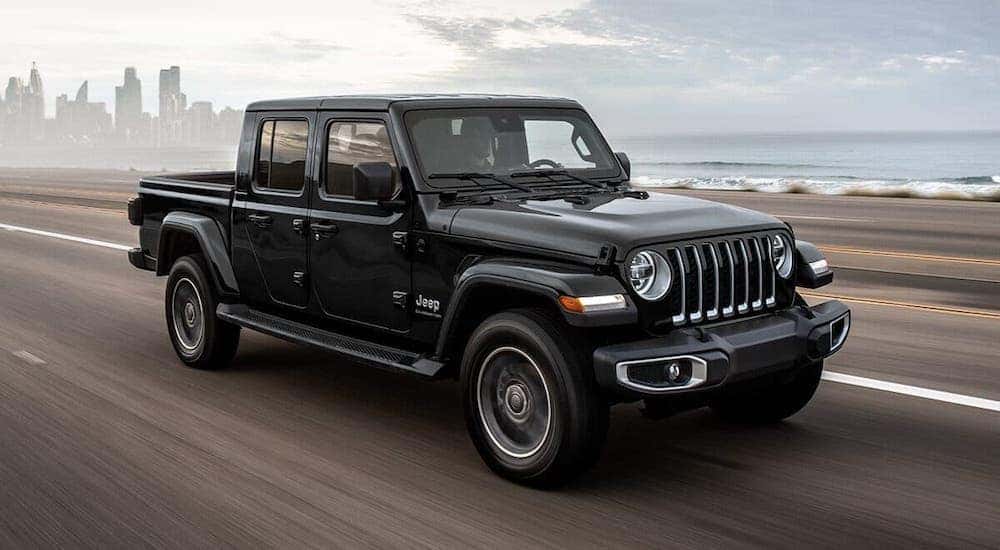 Past Visions of Possible Futures
But while the Jeep Easter Safari is a fun event for any off-roader, it is particularly noteworthy because Jeep itself usually takes part and brings along a collection of exciting concept cars that hint at what may lie in store for the brand. These range from heavily modified versions of existing Jeep models all the way up to hand-built one of a kind prototypes designed to show off what Jeep is capable of and gauge interest in possible new models. While the cancellation of the 2020 Easter Safari means that this year Jeep will be revealing its concept vehicles at different venues, here are some examples of what the company has brought to Moab in previous years.
For 2019, there was an obvious pickup truck theme that coincided with the launch of the then brand new Jeep Gladiator. All six of the concept vehicles were trucks, with four of them being modified Jeep Gladiators. These upgraded trucks included some interesting designs that could serve as inspiration for a build of your own, such as the Jeep Wayout concept. With a roof tent, a pair of auxiliary fuel tanks, a snorkel, and a 12,000-pound winch, this vehicle would be relatively easy to replicate using your own Jeep Gladiator and would be ideal for setting out for a cross-country adventure.
But while the modified Jeep Gladiators demonstrated the versatility of the new design, the two one-off concept vehicles were more interesting. The Jeep Five-Quarter was built off an old M715 Jeep 1 and ¼ ton military truck from the 1960s. But with an all-new fiberglass, aluminum, and carbon fiber body, it looked more like something from the future than the past. And with a new supercharged V8 engine, it had the power to match its looks. The other concept vehicle, the Jeep J6, was effectively a two-door Jeep Gladiator built on the smaller Jeep Wrangler chassis, providing a capable and agile little truck.
But while 2019 was pickup heavy because of the Jeep Gladiator, in previous years, Jeep has shown more variety with its Moab concept vehicles. In 2018, for instance, Jeep showed off a modernized Jeep Wagoneer. Dubbed the Jeep Wagoneer Roundtrip, this retro design honored Jeep's original SUV. And among the numerous Jeep Wrangler variants, there was even a Jeep Renegade based design called the Jeep B-Ute. With upgraded wheels and tires, wider fenders, and a bunch of cosmetic improvements, this little SUV helped remind everyone that all Jeep models can handle the challenges of Moab, not just the mighty Jeep Wrangler.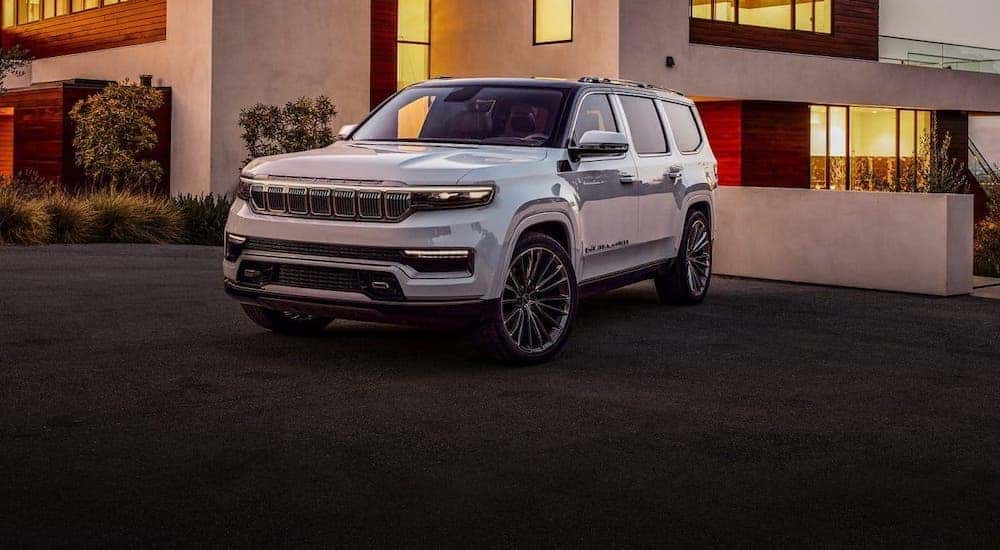 New Concepts for 2020
While Jeep could not show off its 2020 concept vehicles at Moab this year, that does not mean that Jeep has canceled its innovation for the year. Instead, we are being treated to flashy new designs appearing over the course of the year. While there is certainly more to come, we have already seen a couple of concept vehicles that hint at the direction Jeep is planning on taking with its more capable models.
The Jeep Farout continues to build on the Jeep Wayout concept from last year, but appears a little more refined and suggests that Jeep might be planning on putting something similar into production. Now powered by the new V6 diesel engine that will be available for the 2021 Jeep Gladiator, the Jeep Farout also sports an enclosed bed containing a refrigerator, stove, and table. The snorkel was dropped in this iteration, but the heavy-duty winch and larger tires remain. Altogether, the Jeep Wayout would make a great camper for more adventurous drivers who want to explore beyond where the roads will take them.
Another more production-ready concept is the well-advertised Jeep Wrangler Rubicon 392. Although outwardly displaying few changes from a production Jeep Wrangler Rubicon, under the hood, this design packs a monstrous 6.4L (or 392 cubic inch) HEMI V8 engine. Although it took some subtle modifications to the engine bay to make this beast fit, the end result is worth it as this 750 hp Jeep Wrangler can go from 0 to 60 mph in under 5 seconds. And unlike most concept vehicles, which never make it past the prototype stage, Jeep seems pretty serious about trying to put the Jeep Wrangler Rubicon 392 into production.
But whether the Jeep Wayout or the Rubicon 392 ever make it to Jeep dealership lots, we can rest assured that Jeep will continue producing more exciting concept cars and demonstrating what its vehicles are capable of doing. Concept cars are fun, and the event at Moab always highlights that fact. That said, it will be exciting to watch more and more of these vehicles develop in the future.