Jeep Wrangler Service Tips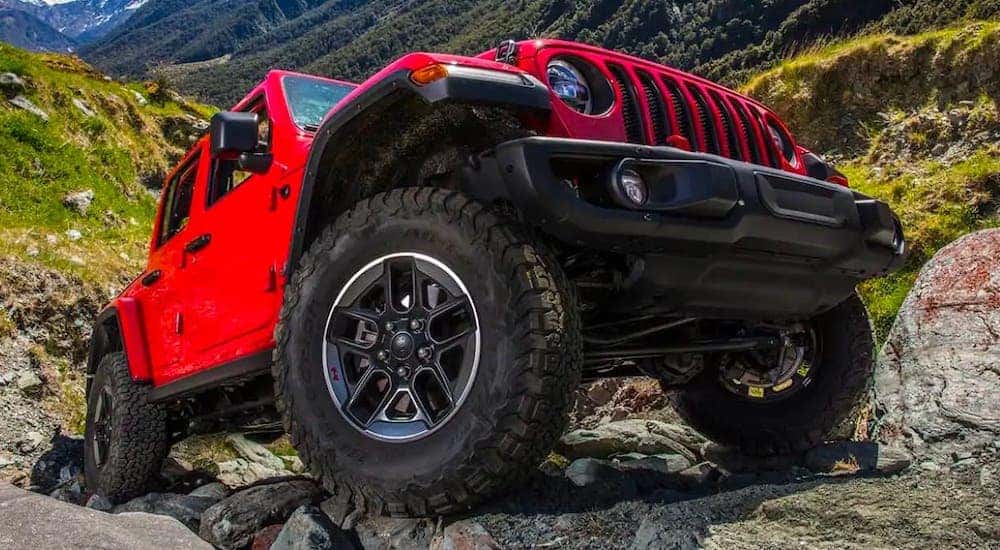 As one of the staple cars in American culture, the Jeep Wrangler is the perfect companion for any adventure seeker or really anyone who likes a vehicle with a little bit of character. If you just take a look at the used Jeep dealer near you, you'll see tons of variations of this exceptionally customizable vehicle. However, is owning a Jeep Wrangler as much of a fuss as trying to choose between all of the different model options and colors? How often do you need to service your Jeep Wrangler?
The Wrangler isn't a high maintenance vehicle, but with its unique abilities, there are some unique needs that go along with the regular maintenance schedule. Jeeps are easy to have serviced at a Jeep dealership, like here at The Faricy Boys, so we suggest letting the professionals handle your maintenance when it comes time. Here are some tips to keep in mind as you hit the road (or off-road) in your Jeep Wrangler.
Keep Up With Routine Maintenance
A question we get a lot from Jeep owners is how often you should service a Jeep Wrangler. Routine service is essential for any vehicle, and unfortunately, it gets forgotten or pushed off a lot. With a Jeep Wrangler, it's even more important to maintain routine service with all of the extra wear and tear you're placing on your Wrangler when you take it off of the smooth pavement and into the wilds. To answer the question, you should service your Jeep Wrangler as often as the owner's manual recommends. Depending on how hard you go in your Wrangler, it could be once a month or every 2-3 months. The service schedule is different between model years and even sometimes between trims in the same model year, so try to keep in mind what your specific Wranglers service schedule should be.
Now, what type of service should you expect? Our excellent service team at The Faricy Boys will recommend fair and necessary maintenance each time you visit. Our certified experts are highly experienced, and we are here to help keep you on and off the road in your Wrangler for as long as possible. Routine maintenance you can expect includes an oil change, tire rotation, and other necessary item and fluid changes as is necessary.
Keeping up with routine service is absolutely crucial to extending the quality and life of your Jeep Wrangler. Wranglers are designed to take a beating from the unpaved trails and elements, but that means that it is even more important to get your routine maintenance done on time. Set reminders to take your Wrangler in for service, and you'll be back on the road in no time with a vehicle that is running its best. You can easily schedule service online or walk into our service center at The Faricy Boys.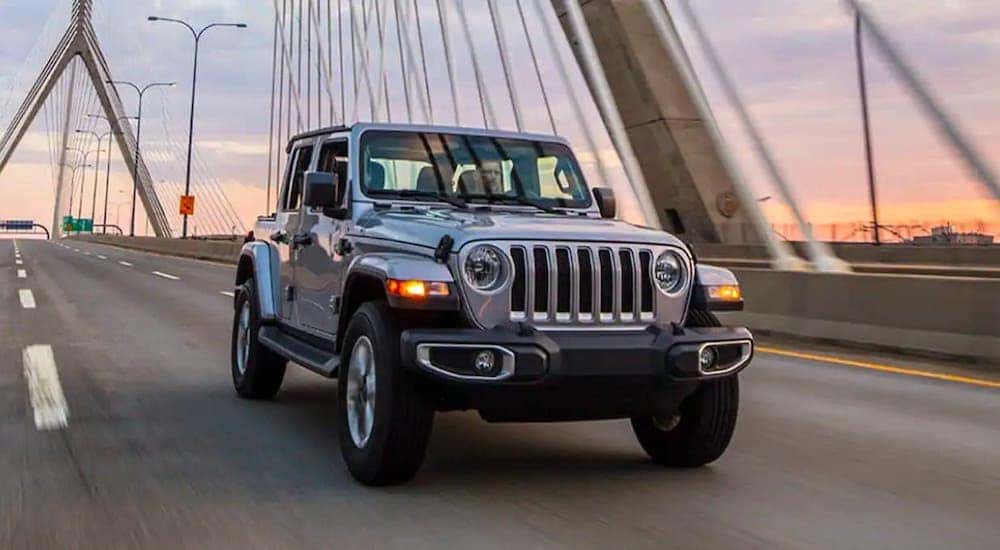 Stay Vigilant
While it's important to have consistent service completed on your Jeep Wrangler, it's also just as important to self-inspect your Wrangler. Staying vigilant on how the vehicle operates, appears, and any system alerts is critical for your Wrangler to maintain longevity. You are the only one that sees your Jeep Wrangler each and every day, so you might be able to spot items that need attention before it gets too costly or difficult to fix. Preventative care is truly the best kind of care for a vehicle!
This is especially important for vehicles that take frequent off-road excursions, adventures in extreme temperatures, or just any vehicle that's put through a lot of work. All of these things are possible in a Jeep Wrangler, and rightly so! The Wrangler is meant to see the world and experience every kind of adventure. This just means you might need to inspect your Wrangler more often and stay aware of how it operates, especially after a major, hardworking excursion. You don't want to be driving around with damaged parts from debris hitting your vehicle or misaligned tires from crawling over rocks and through ditches.
The longer you drive your Jeep Wrangler, the easier it will be to learn how it moves and operates in the best condition vs when something is not quite right. An easy way to stay on top of your Jeep Wrangler maintenance is to ask your service technician the next time you bring your Wrangler in for routine service to take a quick peek at all sections of your vehicle so that you will know if there is something you should keep an eye on. Our team is always happy to help you as much as you want with Jeep Wrangler maintenance and service.
Don't Forget the Tires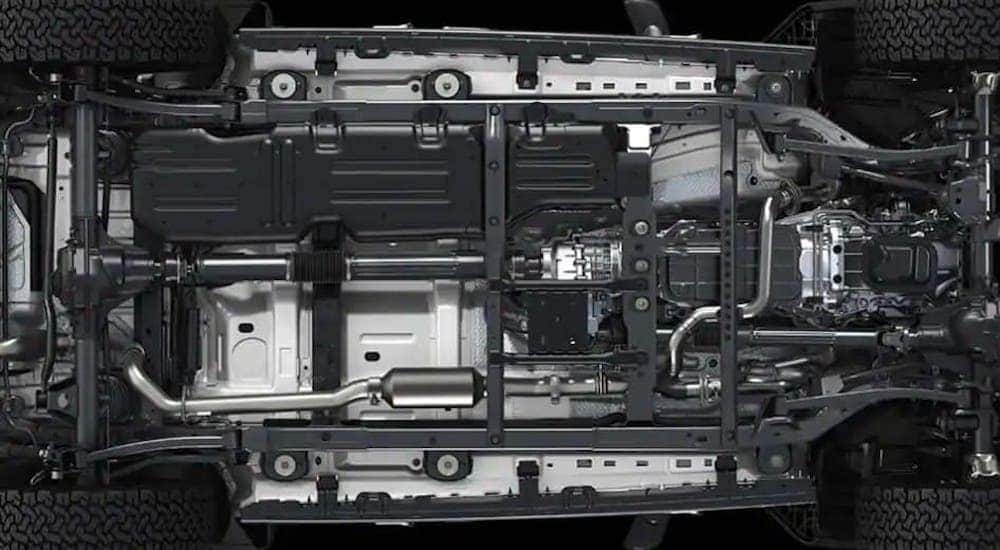 When we talk about maintenance and inspection, you're probably thinking of everything under the hood. It's very true that many of the Wrangler's components that work extra hard are under the hood or under the vehicle, but we want to point out that you should pay extra attention to the areas that get the most wear and tear. When it comes to any vehicle, but especially ones that travel off-road, it is critical to pay attention to your tires and wheels.
Your Wrangler's tires are the only part of the vehicle that grinds with the road all the time. When you're in an off-road situation, driving through a wintry blizzard, or gliding across the scorching desert sand, your tires are going to have more wear than the average vehicle's tires. This should just serve as a reminder to maintain all of the recommended tire rotation, alignment, and spare tire care. You can find all of the maintenance suggested for your specific Wrangler in your owner's manual. Timing and mileage vary based on where your Wrangler's been driving and for how long.
Proper tire rotation in a Jeep Wrangler will ensure there is even wear throughout each of the four tires, extending the life of the tires and giving you better traction overall. The Wrangler's tires need the best traction, grip, and tread possible to keep you safe no matter the terrain. So it's important to pay attention to your Wrangler's tires' appearance and how they move. While you're at it, you should also have your tire technician check that your wheel alignment is in order. It is easy for your alignment to get slightly thrown off, especially if you traverse uneven terrain, and if you drive long enough on misaligned wheels, you can cause a lot of damage. So, having your mechanic check this whenever you go in for service is recommended.
Rest assured that the tires placed on your Wrangler are high quality and can handle any terrain. You can help maintain the quality of your Wrangler's tires by consistent tire rotations, keeping appropriate air pressure, and visually inspecting your tires after a big trip and sudden changes in temperature. Consistent tire maintenance will make a world of difference in your driving experience and the longevity of your Wrangler.
Not One Size Fits All
We've said it throughout our discussion on Wrangler service, and it's important to mention it again. There is no "one size fits all" for maintenance and service on your Jeep Wrangler. While it would be nice to have an exact time period or mileage for service, it really does depend on a variety of factors.
In general, every vehicle is different and has its own unique routes and wear. The Jeep Wrangler is different from the average vehicle because of all of the potential for off-roading, but even each Wrangler has unique needs. Different driving habits, amount of miles, and types of terrain all affect the wear of the Wrangler, which then affects the timing of routine service. The point is, don't rely solely on estimated timelines and mileage ranges. Those act as guides to help you expect when certain service visits are approaching or as points to make sure you get a service done soon. However, if you had an action-packed weekend hitting every kind of terrain and elevation, consider a service inspection in the near future.
The Jeep Wrangler is a beautiful and powerful vehicle. Each model year, Jeep improves the Wrangler but still maintains that iconic design and features. We believe once you step inside a Wrangler with a passion for adventure, there's no turning back. Trust that The Faricy Boys, your used Jeep dealer in Colorado Springs, will provide you with the highest quality Jeep Wrangler and Wrangler service. So get behind the wheel of your Wrangler and go have some fun.