It's All About Jeeps at the Faricy Boys Jeep Dealership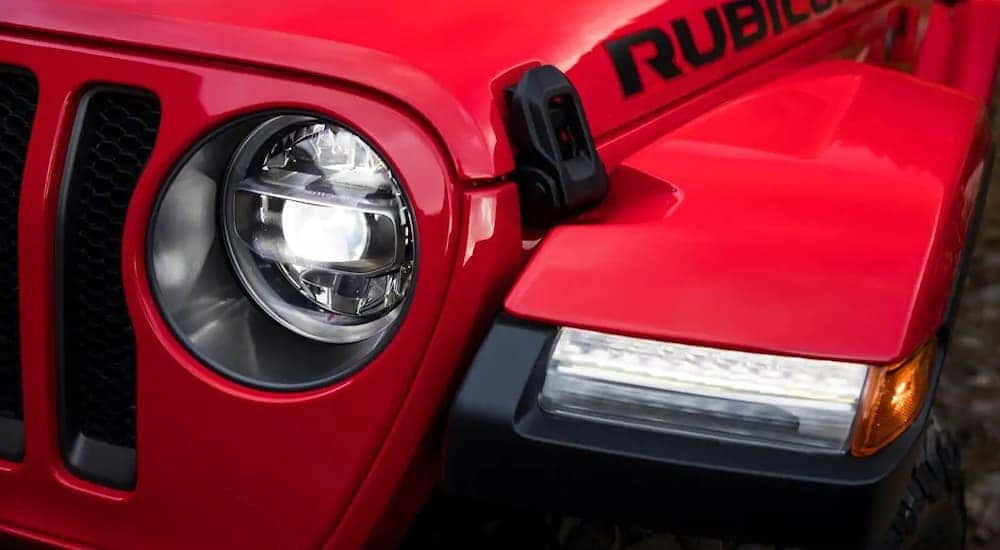 Our team at the Faricy Boys Jeep Dealership is second to none. We know Jeeps and we want to share our love for these iconic vehicles with you. But we aren't just your traditional Jeep dealership, we're committed to making your new Jeep buying experience as fun and exciting as possible. That's one of the main reasons people buy Jeeps, after all, to add some fun and excitement into their lives!
Jeep's Legendary History
People all over the globe recognize Jeeps because of their iconic style and long history. In the early days of World War II, Jeeps were used as utility vehicles to aid the allies in their fight. 640,000 Jeeps were produced for the war effort between 1941 and 1945, accounting for 18% of total utility vehicles. Their iconic imagery still appears regularly in media depiction of the war, and their unique body styles and fascia have cemented themselves a place in the international automobile market ever since.
In the post-war 1950s, some Jeep models began to morph into the more typical style of Jeep you see on the road today. The auto manufacturer began to produce SUVs and even some pickup trucks for the public market, though the Jeep Wrangler retained its place as a consumer favorite.
Since then, there have been myriad of popular Jeep models produced and sold all over America, all with the same mission of bringing utility to every driver. Jeep's first new pickup in over 25 years is due to hit the market this year, and Jeep superfans can't wait to get their hands on its steering wheel. The Jeep Gladiator is set to mix power and utility with adventure and fun to create the industry's most awesome pickup truck!
If you want to learn more about Jeeps legendary lineup and talk about different makes and models, our team is more than prepared to take on that challenge. The Faricy Boys Jeep Dealership has all the new and used Jeeps you could want, and we can't wait to show you around! Read on to learn how everyone at our Jeep dealership is prepared to help you find and start driving your very own new or pre-owned Jeep!
If you are curious as to the horsepower of the Jeep Grand Cherokee, our sales staff will be able to answer that for you. If you are interested in the towing and hauling capacity of the all-new Jeep Gladiator, Jeep's first new pickup truck in over 25 years, we can handle that information for you, as well. Our talented sales staff knows all the ins and outs of each of the Jeep vehicles on our lot. We can tell you all the specifications, dimensions, powertrains, technological features and so much more.
Our Sales Team
Our sales staff are experts when it comes to all things Jeep. They live and breath Jeep each and every day and make their livings matching drivers with the perfect vehicles for their individual needs. They'll listen to how you plan to use your new Jeep, ask questions and then make their expert recommendations. They can help you find exactly what you're looking for, even if you don't quite know yourself. Whether you've got your heart set on finally making the plunge to get a new Jeep Wrangler to go off-roading in, or whether the spacious interior of the Jeep Grand Cherokee is perfect to fit all your kids in, our sales team is ready to get you into your new vehicle and driving home happy!
We know that the car buying experience can be stressful for some, so we understand if you're not as pumped about Jeeps as we are (yet). We'll do our best to guide you through the car buying processes and never pressure you to buy a vehicle that doesn't make sense for your budget. We want this relationship to be a long and strong one, so we pride ourselves on partnering with each of our clients!
Our Financing Team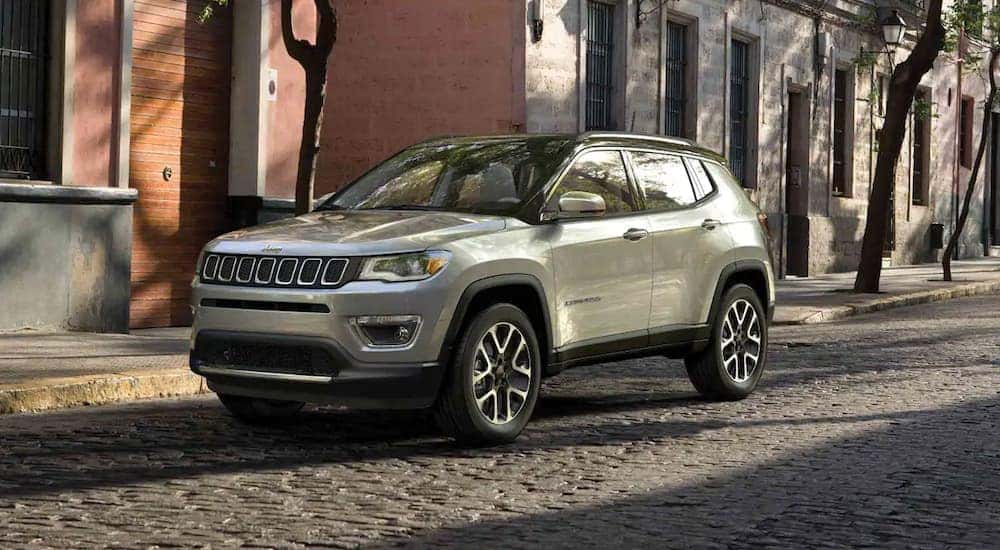 Most of us don't walk around with pockets full of cash, just itching to be spent. If that does describe you though, congratulations, and you can probably just skip on ahead to our Service Team section. If you're a bit more financially average, we have a great finance team that is ready to help you sort out the logistics of buying your new Jeep.
This part of the car buying experience isn't quite as much fun as test driving all the new Jeep models, so we have to give props to our Finance team for making this process as painless as possible for our clients. They'll do as much of the heavy lifting as possible, from walking you through the steps of the loan application to helping you get your credit checked, to explaining current interest rates, they're ready to get you set up. Our finance department is also knowledgeable about all the bonuses, rebates, and discounts you may be eligible for, so you can keep as much of your hard-earned money where it belongs, in your wallet.
If leasing is the right option for you and you don't want to look into financing, our finance team can get you set up with a leased vehicle instead! This may be a better option for you if you have your heart set on a vehicle but need smaller monthly payments to afford it or if you want to always be driving the very newest vehicles Jeep has to offer!
If you're already ready to start the process, you can even fill out the loan application online to save a bit of time when you stop in at our Jeep dealership. This process can be a lot more leisurely from the comfort of your own home. Our website is also a great place to start shopping prices and figuring out what fits with your budget. But remember, our inventory is always changing and replenishing, so you'll want to head down to see us for all the latest and greatest cars to choose from.
Our Service Team
Once you've got your new Jeep, keeping it running at peak performance is the goal. The expert service department at the Faricy Boys Jeep Dealership is ready to help you with everything from routine maintenance to repairs if you're in an accident (though Jeeps tend to fare better in accidents than your every-day vehicle). These incredible folks know all there is to know about the mechanical inner workings of all of our Jeep vehicles. They can help you with oil changes, tire rotations, fluid checks, and brake work to name a few.
The service team at the Faricy Boys Jeep Dealership doesn't just do routine maintenance on Jeeps of every variety. They can also help you trick-out your Jeep Wrangler with all the latest hardware and off-roading equipment. Customizing your Jeep Wrangler is a rite of passage that we can't wait to share with you!
On our website, you'll find a comprehensive section devoted to our service department. On it, you can schedule a maintenance checkup and look through all the procedures we can perform on your new Jeep. If you're more of a do-it-yourself type of person, our parts department is the right place for you. Whether you're looking for aftermarket parts or accessories, we just about anything you can dream of in stock. And if we don't have what you're looking for, we'll order it for you and get it shipped in pronto.