In a Pinch? Why You Shouldn't Sell Your Car Privately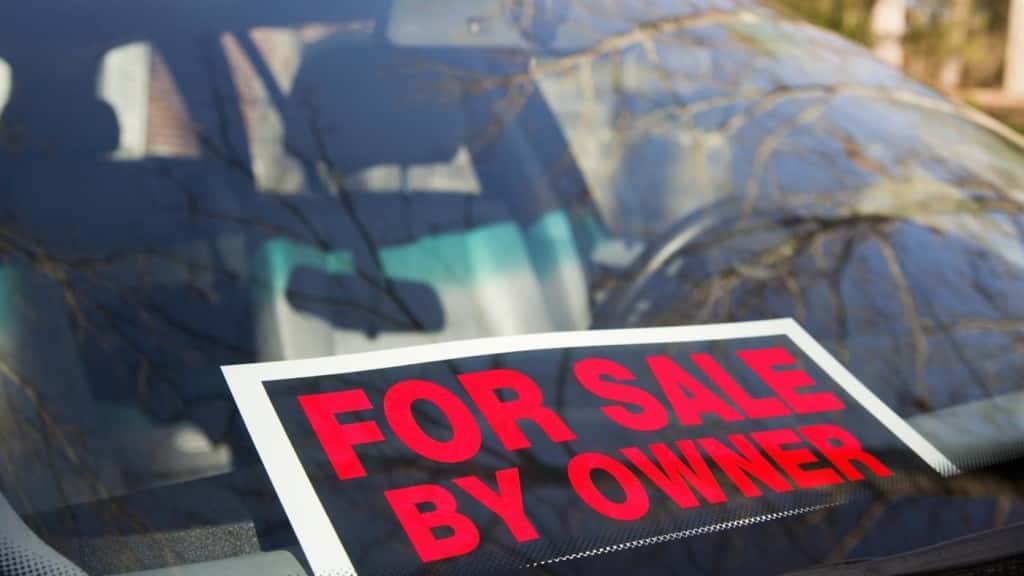 Feeling financially strapped for cash is easily one of the worst experiences ever. Financial woes have the tendency to envelop every aspect of a person's life, leaving them with feelings of stress, inadequacy, and doubt. While some individuals get trapped in a cycle of worry and fear due to money issues, others take action and map out a plan to get their lives back on track. If you fall into the latter category of people and are seeking out a way to put a stop to further financial turmoil, then you have likely already planned out a few strategic moves to help straighten your path. Whether you are a planner, a doer, or a worrier – there is one way to instantly get cash for your current vehicle, without any needless drama.
You Can Sell Your Car to The Faricy Boys
If you are in a pinch and find yourself wondering, "How can I ever sell my car fast?" – the answer is simple thanks to The Faricy Boys. The Faricy Boys will buy your car for CASH, on the spot. Unlike places like CarMax, The Faricy Boys will purchase any vehicle regardless of condition, model year, or brand. Whether you need to unload a thirty year old pickup truck, or a newer hybrid sedan, The Faricy Boys want to take it off your hands.
4 Reasons NOT To Sell Your Car Privately
While there are certain benefits to selling your car privately, such as getting a few hundred dollars more than you would otherwise, taking on the task of selling your current vehicle is more of a hassle than it is likely worth. Before you don your car salesman hat, consider some of the reasons why you shouldn't sell your car on your own. Understanding the pros and cons of the car selling process can end up saving you a ton of time, energy, and stress.
Time Consuming: Unless you are an exceptionally lucky person, selling your car privately will take some time. The process of selling a vehicle is more involved than most people realize, and can take more time than you are willing or able to devote. The first step in selling your car is advertising it to the masses. Thanks to the widespread use of social media, this is much easier (and cheaper) than it was ten years ago. Before snapping pics to sell your car, you will need to get it professionally detailed, cleaned, and looking as pristine as possible. Be prepared to shell out some cash to get this done right, and keep it clean for the duration of time it can take to find a buyer. As you add up the time it takes to have your vehicle cleaned, post it for sale, and meet with potential buyers…it is easy to see how time consuming the private vehicle sales process can be. When you sell your car to a reputable dealership like The Faricy Boys, all of this is done for you. You can turn your car into cash, and simply walk away without spending hours, days, or weeks of your free time in order to sell it yourself.
Unsafe: While not all potential buyers will be plotting to rip you off or snatch your wallet, there is a definite level of sketchiness involved in private car sales. Assuming you don't want people to know where you live, you will need to find a mutually agreed-upon meeting place so that potential buyers can check out your car in person. Just as you would not buy a car without taking it for a test drive, you can expect private car buyers will want to take your vehicle around the block before signing on the dotted line. If you are by yourself, you can either go with them on their trial ride, or request to hold onto something of theirs until they get back from a solo test drive. Whichever way you choose to go about this unavoidable issue, there is a level of risk that exists. The only way to skip over this potentially unsafe situation, is to sell your car to The Faricy Boys. The expert team will take about thirty minutes to assess your vehicle, make you an offer, and write you a check if you choose to accept their price. If you are concerned about meeting up with strangers in sketchy parking lots to sell your car, take it to The Faricy Boys. Not only will you get an instant cash offer for your car, you will have total peace of mind knowing that the transaction is a safe and secure one.
Liability: Another point of private car sales that is worth mentioning, is liability. If you sell your car to a private buyer and something ends up going wrong with the car in the immediate future, they can come after you to fix it. While it is rare, some buyers will even try to return the vehicle in question for a full refund, putting you in an awkward situation. When you sell your car to The Faricy Boys, as soon as you accept the check you will no longer be responsible for the vehicle. The only way to ensure complete freedom from liability, is to sell your car to a reputable dealership, and skip over private car sales altogether.
Scams: The majority of used car shoppers aren't interested in scamming you out of money, but car buying scams are becoming increasingly common. From Craigslist users asking to send money electronically without first seeing the car, to bounced checks, and outrageously high offers – there are definite red flags to look out for if you choose to sell your car privately. Again, when you choose to sell your car to The Faricy Boys or another reputable dealership, you will free yourself from needing to worry about this potentially dangerous situation.
Don't waste your time and energy by selling your car privately, instead bring it to The Faricy Boys for an instant cash offer. You shouldn't have to worry about scammers, lawsuits, and unsafe people when you need to sell your car, and with The Faricy Boys, you won't have to. Head down today, and get your cash without any obligation to buy another car.