How To Make Buying A Used Car Painless and Fun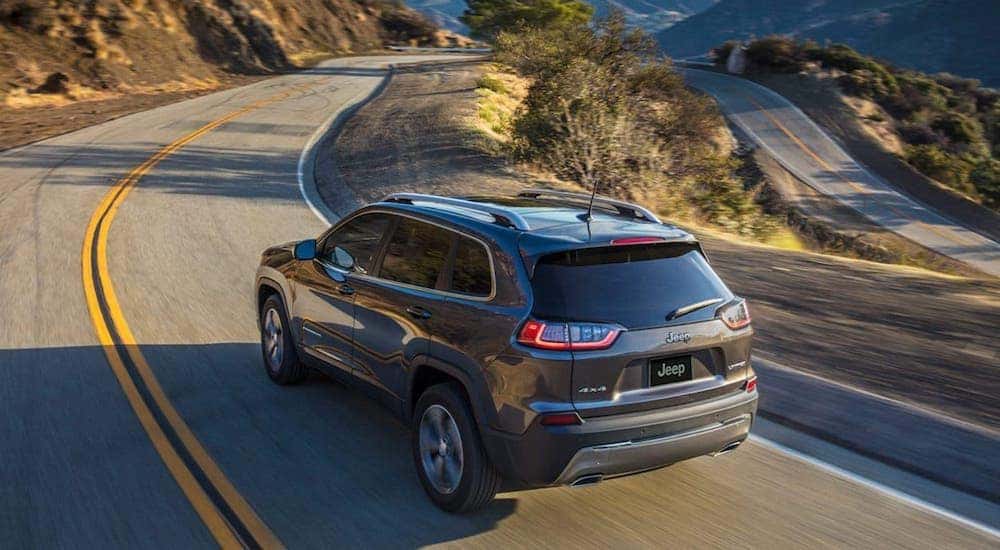 If you are scouring the internet for used cars for sale near you, you might be shocked by the number of options out there. And because of the numerous options, it can be challenging to navigate the used market. So, to help you with the buying-used process, we at Faricy decided to put together this handy guide to shopping for a used car. We've broken down the steps to help you have both an enjoyable and successful experience. Believe it or not, the process of finding your next dream car doesn't have to be stressful. It can even be fun if you know where to look and how to take it step-by-step. So without further ado, here's our complete guide to buying a used vehicle.
When You're Just Starting
So it's time to move forward with your used vehicle search. Where to begin? Starting the process is seemingly the biggest challenge. But, really, it is simple. Start by just asking yourself how much you'd like to spend. Budget is an early consideration, and it will keep you focused on the right vehicles without breaking the bank or letting yourself down by searching for cars that are simply too expensive.
After the budget, the next thing you'll want to decide is what kind of vehicle you are looking to get. Maybe you've had your eye on a full-size SUV, or a sports car is high on your list. Whatever your preference, it's important to decide what type of car you're after so you can really get specific about comparing and contrasting different competing vehicles in that particular segment that fit into your budget.
In all, the early process is about getting your arms around the basics. Budget, type of vehicle, timing, and other general considerations are all you need to be thinking about. You might be more aware of other vehicles when you see them in the parking lot at work, or maybe you find yourself noticing the cars around you on the highway with a little more interest. This is a great way to start determining your tastes and the types of cars your eye tends to linger on a little more. These are your first clues about what you might be wanting.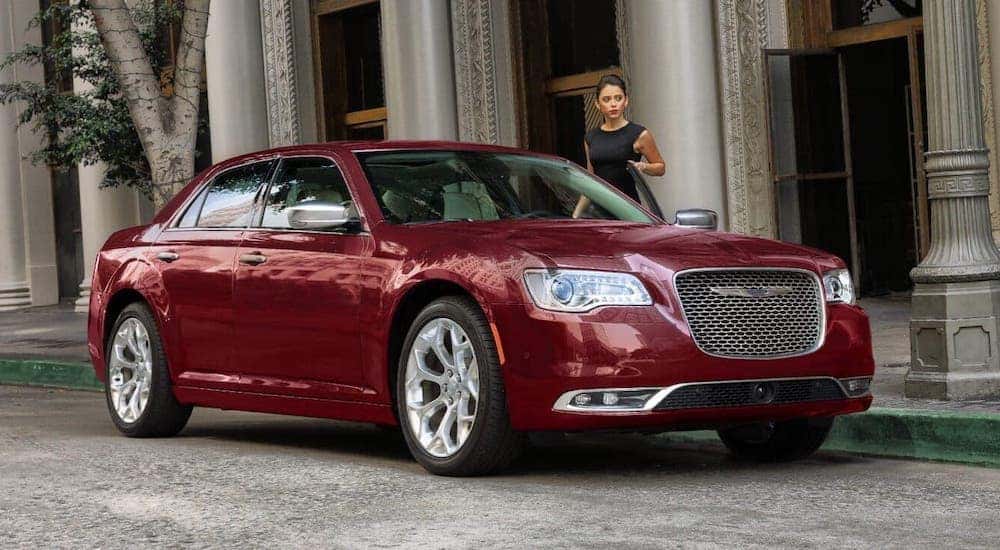 When You Settle on a Category
So you've settled in on the type of vehicle you want. As an example, let's say you have chosen an SUV. The next step in your buying process is to identify the specific makes and models you want to consider. For example, in the midsize SUV category, you'll find dozens of options, from the Jeep Grand Cherokee to the Ford Explorer and many more. Which ones do you remember seeing around town and admiring, or is there a neighbor that drives one that you've always liked?
At this phase of the process, you should be doing your research. Start looking at the features and attributes of each vehicle in the category. Once you start to dig, you'll find differences that you didn't know mattered, like fuel economy, a third row of seating, safety equipment, etc. The process of comparing these vehicles will also help you uncover the exact equipment you want in your next car. This often happens backward because people tend to discover what they don't during the research stage than finding things they do like. It sounds counterintuitive, but that's how it usually works, and it serves to narrow down your list. The research stage is often a process of elimination.
Third-party reviews are another good place to narrow down your options. These car-centric journalists and websites will thoroughly review a car, putting it through its paces and reporting objectively on the pros and cons. Most of these reviewers look at hundreds of different vehicles, so they're well-versed on discovering what's great and what's not so great about a car. Once you've read a few different reviews about the same vehicle, you'll be able to notice what consistently gets reported. Pay attention to these overlaps because that's where the real information lies.
For example, if you are reading reviews on a particular SUV and more than one review states that the third row is cramped, you'll want to trust that it's probably not just one reporter's opinion. And if a roomy third row is important to you and your family, you might want to cross that vehicle off your list.
Generally speaking, there are only a few areas on which consumers will focus: fuel economy, safety, performance, options/features, and overall look. Some buyers also feel more comfortable with one manufacturer's nameplate over another's, and some prefer to buy only from American automakers. Still, for the most part, it will boil down to the individual vehicle's attributes and how they align with your wish list.
By the time you've gone through this exercise, you should be narrowed down to three or fewer potential winners. If you find you have more than three vehicles on your list, you'll want to dive deeper into the specific features you want. If you've looked closely enough at the vehicles, only a few should be emerging as frontrunners.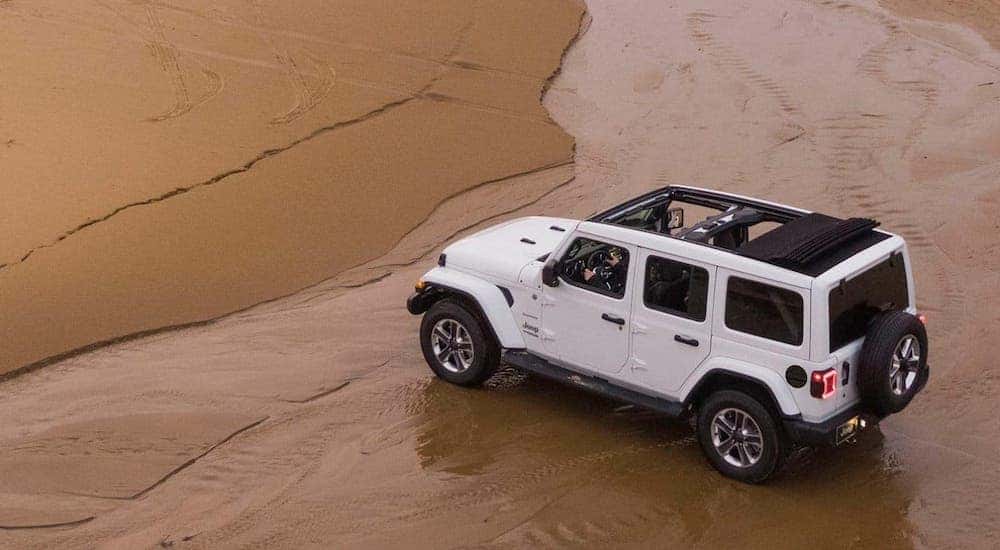 When You've Narrowed it Down
This is the fun part! The next step is comparing your two or three favorites. You can now take a look at appearance and style because you know all of these vehicles possess the options and equipment you want and need, and performance statistics are within an acceptable range. Maybe you like one style better than the other, or perhaps the wheels are a little snazzier?
Either way, this is the point where you'll want to start test driving. With used vehicles, you need to consider the seller. Is it a reputable dealership or a private seller? In most cases, the easier route is to find a local dealer with the vehicle you want in stock. Why? First of all, most dealers will provide some kind of short-term limited warranty. Additionally, a dealership has likely run the vehicle through a multi-point inspection before putting it out on the lot. You'll need to bring a private seller's vehicle to a mechanic in order to confirm its mechanical health.
It is also good to consider purchasing your used vehicle from a dealer because they will offer in-house financing. You won't need to visit your bank or worry about how to pay for your vehicle. And lastly, it's simply safer to buy your car from a reputable dealer. While most private sellers are legitimate, it can be stressful dealing with the unknown.
There is no doubt that searching for and buying a used car is a lengthy process, but it doesn't have to be difficult. If you take some time to methodically plan your search and allow yourself time to do some good old fashioned research, you're bound to settle in on a few cars that meet your criteria. From there, it's a matter of locating the vehicle in your area or working with a local dealer that can locate it for you.
If you're in a hurry, you may need to be a little flexible with things like color or included options, because it's not always possible to find the exact vehicle you want in a short period of time. However, if you have the luxury of some time to shop, you'll give yourself more options. After all, patience is the name of the game when it comes to buying used cars, and the more you have, the easier the process will go. And now that you have some more knowledge on how to navigate this market, everything will be even easier. So what are you waiting for? Get shopping!