Four Underrated Used Vehicle Targets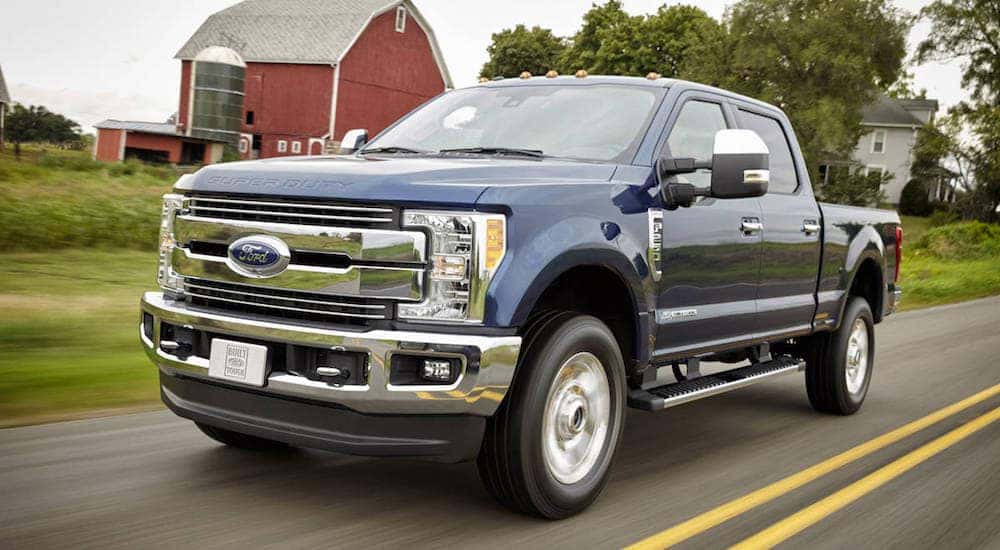 A penny saved is a penny earned, right? Well, by pursuing a used vehicle during your impending car hunt, you can expect to pocket a whole lot of change. Of course, while you can anticipate incredible savings by pursuing this car-buying route, you'll still have to take the time to figure out which nameplates and brands provide the best offerings.
Well, we're here to help. Below, we've explored four underrated used vehicles that should be littering dealership lots. That doesn't just mean they'll be easy to find; it also means you should be able to secure an incredible deal on these rides. If you're in the hunt for a used car in Denver, take a look at which nameplates should be on your target list…
Ford F-250
It shouldn't be overly surprising that the "middle sibling" of the Ford F-150 family is the least popular of the offerings. The smaller F-150 is the predictable choice for those seeking a daily, affordable pickup, while the hulking Ford F-350 Super Duty provides the ultimate muscle and power. Why would you spend extra for the F-250 when you could just opt for the F-350?
Well, the nameplate has proven to be the best of both worlds, as it delivers the power of the F-350 with the affordability of the F-150. Still, customers have never really picked up on this fact, and the nameplate has now been one of the brand's least popular trucks for decades. However, as someone seeking a used vehicle, this could be a wonderful opportunity for you to capitalize.
While Ford F-250s won't be flooding dealership lots like their bigger and smaller counterparts, you should still find plenty of late-1990s models sitting around. These trucks haven't proven to be overly popular on the used market, either, so you can bet that sellers will be looking to secure a quick deal, not necessarily the best deal. Therefore, if you're hunting around for a ride, you can expect to secure this offering for $6,000 or less.
Best of all, there's no reason to worry about the aging truck. The 7.3-liter Navistar V8 engine has proven to progress nicely over time, so buyers can still expect the same kind of power specs. Plus, they've proven to be incredibly reliable, as some owners have squeezed close to 500,000 miles out of the truck. Therefore, even if there are 100,000 miles listed on a used target's odometer, you shouldn't be scared away.
BMW E46 M3
We've all dreamed of driving around in a BMW, right? Predictably, that isn't a possibility for many prospective car buyers. The brand's various models have proven to be much-too expensive for regular customers. Of course, this sentiment is solely regarding BMW's crop of new vehicles. On the flip side, some of their used vehicles have shown to be more than affordable.
For instance, the early 2000s BMW E46 M3 could come in at less than $18,000. While you're surely working on a budget, there's a good chance if you were willing to purchase a new car, you'd have to spend at least that much. Instead, if you're willing to opt for a used ride, then the BMW E46 M3 is the ideal choice.
The brand's vehicles are known to keep up through the years, so you shouldn't have too many concerns regarding dependability or repairs. The driving experience isn't compromised due to age, either. Early-2000s variations of the nameplate were known for their optimal handling and power, and those are still attributes you'd find in any used variation of the BMW E46 M3. Sure, the power specs aren't as alluring as those featured in the brand's newer offerings. However, since you're operating on a budget, this is really your only opportunity to purchase one of the brand's vehicles.
Subaru Legacy
When it comes to cosmetics, you could argue that the Subaru Legacy leaves a bit to be desired. The vehicle's exterior certainly isn't gaudy in anyway, and the interior includes plenty of comfortable materials. However, the vehicle looked old even when it was new, so you certainly won't gain any style points by pursuing a used version of this nameplate.
However, if you're seeking a vehicle that generally sells for less than $10,000, a mid-2000s version of the Legacy truly is an ideal target. The Subaru Legacy has a surprising amount of power lingering under the hood, with one variation of the car managing to pump out 250 horsepower via the four-cylinder engine. The technology isn't all that innovative, so you shouldn't expect the interior to be all that modern. However, considering the savings, the Legacy makes for a perfectly-reliable (and surprisingly-powerful) commuter ride.
Nissan Xterra
Similar to luxury vehicles (like BMW's crop of cars), BMWs sometimes prove to be too expensive for some prospective buyers to afford. While this segment of vehicles has proven to be the perfect choice for family and winter drivers, they're usually unaffordable, forcing buyers to opt for an inferior car or truck.
Well, you won't have to worry if you pursue a used SUV, as you'll be able to realize some incredible savings. For instance, 5- to 15-year-old Nissan Xterras should come in at less than $15,000, and their power and reliability makes the nameplate an excellent used target.
The second-generation of the nameplate saw the brand focusing in on off-roading prowess and durability, a pair of attributes that can certainly be attributed to these used versions' longevity. If you find a variation equipped with the 4.0-liter engine, you can expect horsepower that's north of 260 horsepower. With all that power, you'll be more than ready to overcome those winter driving conditions.
Well, now that you've zeroed in on a specific used vehicle, it's time to start shopping. If you're hunting for used cars in Denver, you shouldn't look anywhere else but Faricy. The dealership is stocked with a number of used offerings, meaning there will be no shortage of options. Plus, thanks to their unmatched prices and renowned service, you can anticipate an ideal buying experience.
So what are you waiting for? Head out to Faricy today!