Tips for Finding a Good Used Car in Colorado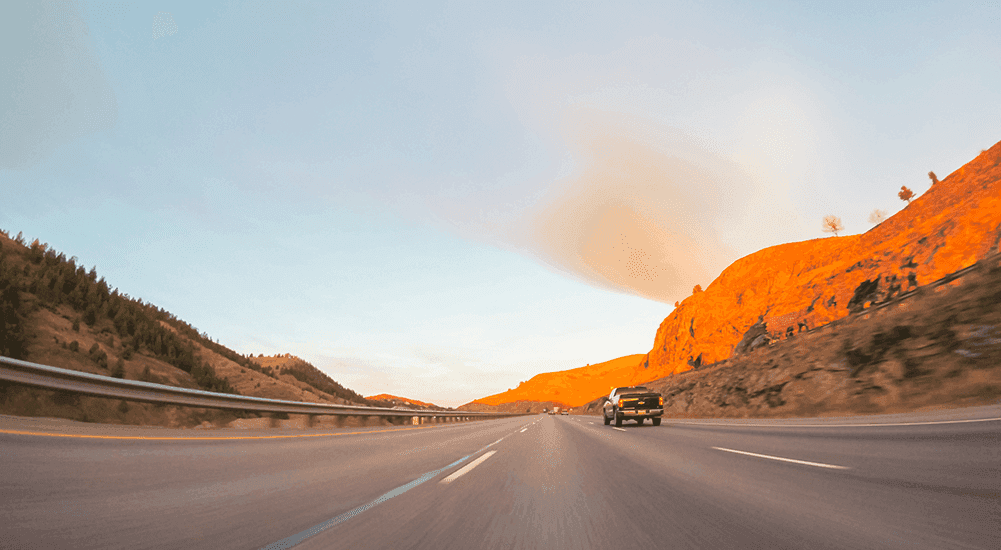 Need help finding a good used car in Colorado?
Where can you go to find good used car dealership in Colorado? Many people dream about having a used car as a way to save some money, get higher-end features, and overall afford a new vehicle without breaking the bank. While this is a great route to consider to experience many of these benefits, it is not without its perils. Searching for a used car is often a difficult process if you don't know where to look.
The old way of searching for used cars was often the most frustrating. People had to scour the local newspaper ads to find and create a list of possibilities to check out in the first place. This approach often left little room for finding a specific make or model from a particular year. Just finding a few options that ran with little to no issues was a success.
These days, with more dealerships offering used inventories and technology making it easier to find used options, the amount of stress you're likely to experience is smaller. This doesn't mean, however, it will be a pain-free process. To really find a good used vehicle without the usual frustration, you have to know some tricks of the trade before you start searching.
If you find yourself looking for a good used car in Colorado, here are a few tips to follow.
Know The Best Places To Shop
There are two common places you can find a good used car in Colorado. The first and most traditional source is by a private seller. Whenever someone wants to sell their existing vehicle, they have a choice to make. If they decide to go through a dealership, their less likely to make the most amount of revenue since the dealership has to take a chunk of the final deal. Therefore, private sellers are more likely to put the vehicle for sale on their own to get as much of the revenue as possible.
Private sellers may put an ad in the local paper, take out a Craigslist ad, or otherwise advertise the vehicle on their own. Some people even just put up a sign that says "for sale" on the vehicle and wait until potential buyers happen upon the physical advertisement by chance.
This approach has several disadvantages you should be prepared for when searching for a used vehicle. Most importantly, you have to do a lot more work to find these local ads. It is up to you to check out local newspaper ads and Craigslist pages to see what is currently available on the market. This will limit the number of options you have as well as the potential assurances you would have through dealership.
Nothing says you cannot find a great used vehicle from a private seller through this route. It just means you have to be better prepared to take some extra steps to find good options and safeguard yourself from potential lemons. If you don't want to deal with these extra steps, going through a dealership is a better way that will give you more options to consider along with more peace of mind in the long run.
The Dealership Approach
Many dealerships have healthy, well-curated used inventories these days. They recognize that most people looking for a new vehicle will spend some time looking at their used options. Anyone who is dedicated to finding the best car for the least amount of money will often focus on this route before even glancing at a new model. In order to remain competitive, many dealerships have to give potential customers a healthy used inventory to consider.
Along with additional options that you would not have with private sellers alone, the average dealership also takes extra steps to create the same purchasing experience that new car owners go through. Quite often, this includes finding ways to give their customers additional assurances in the form of precertification checks, extra warranties, and certified preowned programs. These are additional steps that check the quality of a used car to make sure it is in good condition for sale. Extra warranties and precertified programs also give customers extra coverage in case unexpected issues develop that would normally cost more money.
Ultimately, searching for a used vehicle on a dealership lot gives you a combination of extra coverage and more high-quality options to consider before making a final choice. When you want to get the benefits of a used car without the extra risk and work that is required, the common dealership approach is a great way to stack the deck in your favor.
The Faricy Advantage
Beyond just the typical advantages you get with a dealership when looking for a used car, Faricy maximizes the potential savings you experience through our dedicated customer service. We like to make sure all of our customers have the most in terms of great, quality used car options, extra coverage, and dedicated customer service. We know that when we spend time and attention on the things that you are looking for, we can give you an experience like no other.
That is why you should check us out the next time you're looking for a good used car in Colorado. There are plenty of great options around the state, including Colorado Springs, to consider. So why Faricy? The answer is in our combination of new Jeep vehicles and a variety of used brands for you to check out. In other words, no one beats our used inventory.
Best of all, we make it easy to check out this inventory anytime you want. If you want to save some time and see what we have available online, check out our website for an up-to-date view on this inventory. You'll be able to see all the specifics about each and every model we have in stock before coming down to the lot to see it in person. When the time comes for a test drive, one of our excellent sales staff will be happy to get you set up so you can see exactly what the vehicle has to offer you in terms of performance and overall handling characteristics.
Getting Started Today
If the time has come for a new or used vehicle, Faricy should be your first stop. At our dealership, we start from the very moment you contact us or step through our doors to help you get the best vehicle for your needs and budget.
Used or new, we are experts in our field. If you know what you want, we will point you in the right direction and get you behind the wheel for a test drive. If you want to explore your options and get some extra information before that point, the Faricy staff can help you with any research before taking a test drive.
Regardless of where you are in your car purchasing process, Faricy is on hand to help you right from the very start. All it takes is a call, email, or personal visit to our dealership to get started. Don't hesitate today to use these tips to find good used car in Colorado.