Find the Best Jeeps for Summer Driving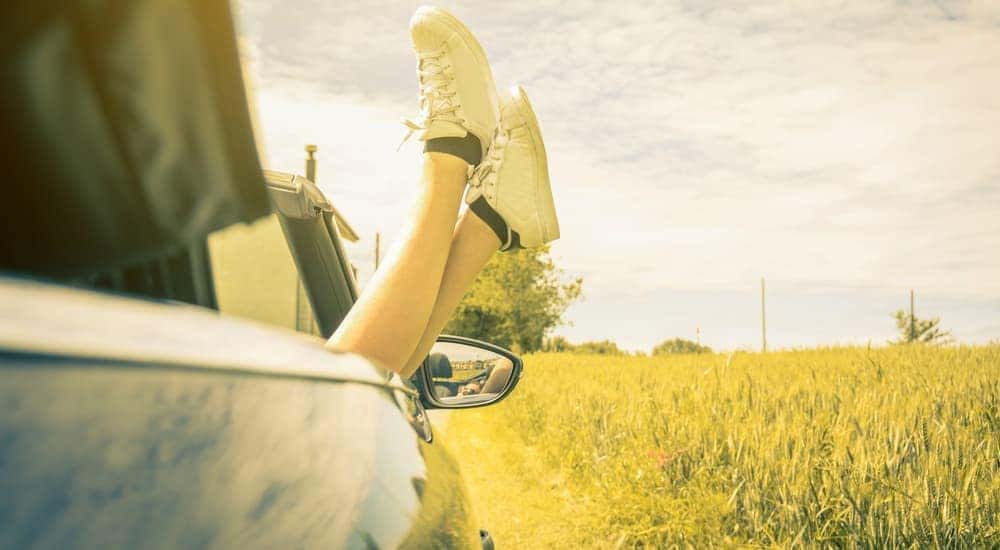 The gorgeous natural surroundings of Colorado Springs are best experienced while sitting in the front row seat of a Jeep. No vehicle brands know how to appreciate the great outdoors quite like Jeep does. Between their infamous capability on all terrains and their rugged design elements geared for fresh air and sunshine, Jeeps are uniquely poised to let you soak up the joys of summer. If you're heading into the next few months shopping for used cars in Colorado Springs, check out Faricy's inventory of quality used Jeeps and make the most of the season.
Don't just dream about cruising through summer in a great Jeep, let us here at Faricy make that dream a reality for you! Our team of third-generation car dealers is committed to providing world-class customer service. Our family business philosophy is rooted in giving you a hassle-free car-buying experience. With our wide selection of Jeeps and other used vehicles, you'll be sure to find your perfect summertime companion at Faricy in Colorado Springs. Here are some examples of Jeeps to consider as you begin your search.
The Jeep Compass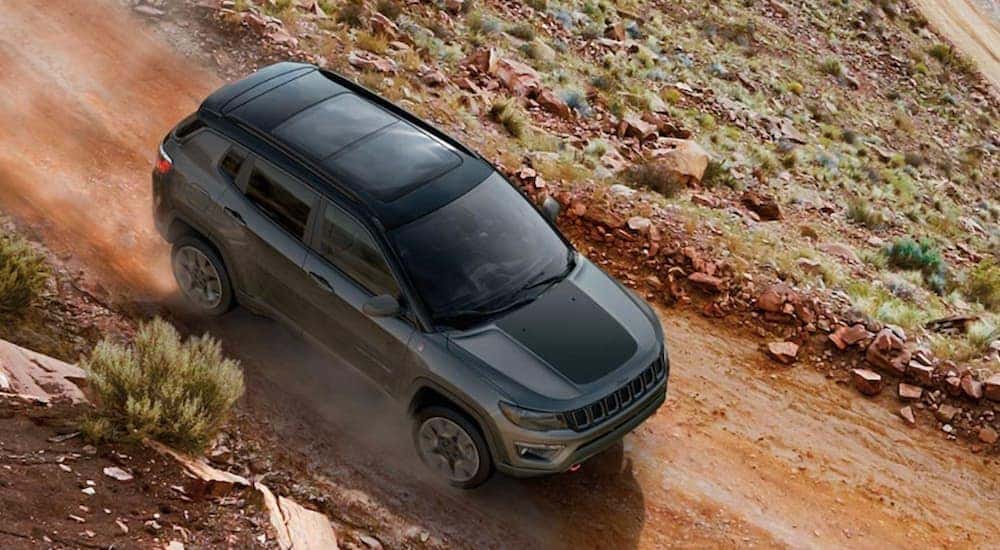 The first generation of this four-door crossover SUV from Jeep first debuted in the 2006 North American International Auto Show. Although the earliest models weren't technically "Trail Rated," by 2011, the Compass joined the ranks with Jeeps other off-road capable SUVs. The second generation of 2016 expanded beyond the first generation's three trim levels (Sport, Latitude, and Limited), adding the high-performance Trailhawk into the line-up. With standard four-wheel drive and an off-road suspension system, you can take on Colorado Springs from every angle.
The Jeep Patriot
The Jeep Patriot had a great run between its inception in 2007 through its final year in 2017. Luckily, it's still available on the resale market. This five-door compact crossover SUV has a front engine and exclusive drivetrain options (including two four-wheel drive configurations). It was manufactured with either a 2.0-liter or 2.4-liter gasoline I-4 engine. Special editions that were released over the years include the Altitude Edition model in 2012 (with sleek black styling elements) and the Freedom Edition model in 2013 as a nod to Jeep's commitment to the U.S. Army.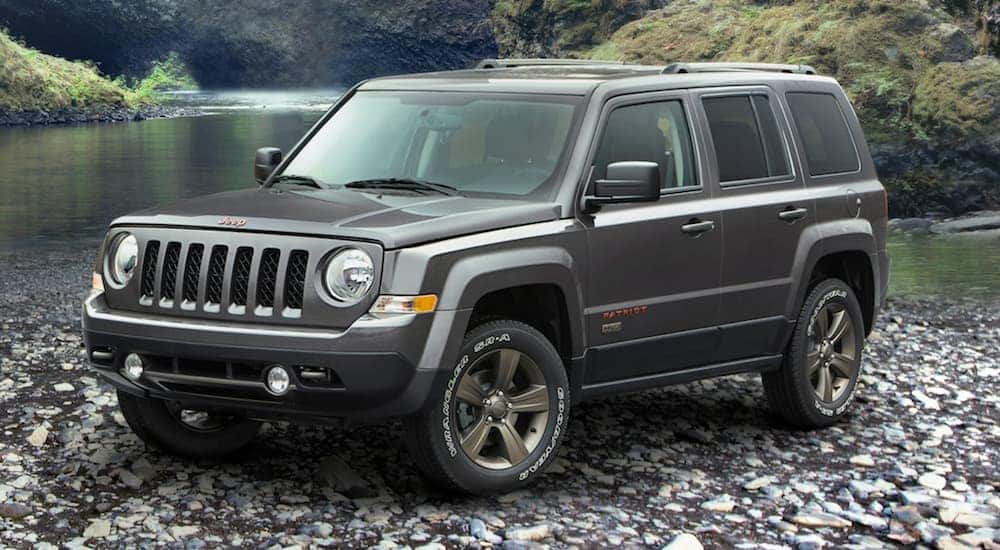 The Jeep Cherokee
The Jeep Cherokee dates back as far as 1974. With such a long history, it has undergone significant changes throughout the years, even so much as changing its vehicle class size a few times. It started out as a full-sized SUV, then transformed into a compact SUV and, eventually, a crossover. The Cherokee's ability to morph with the times has fueled its continued relevance to different generations of drivers. Its most recent 5th generation started with the 2014 model year. In 2019, a new 2.0-liter turbo engine (with 270 horsepower and 295 lb-ft of torque) was added to the Cherokee's already powerful engine line-up.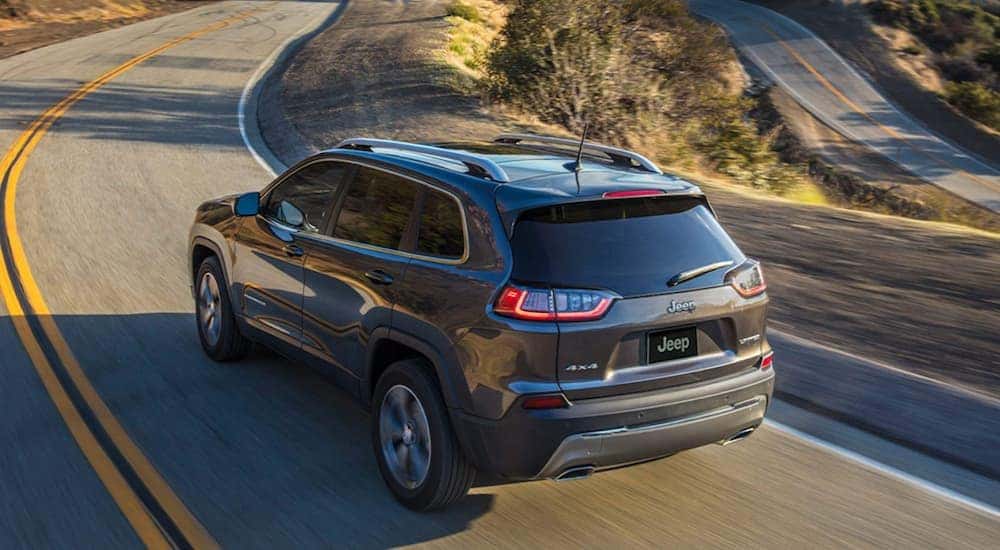 The Jeep Renegade
The Jeep Renegade comes in four trim levels, each with something special to offer. The first three, Sport, Latitude, and Limited trims, are made with the option of both front-wheel drive and four-wheel drive. The Trailhawk is available in four-wheel drive only. No matter where your next adventure takes you, the Trailhawk's selec-terrain traction control system is ready to conquer sand, rock, mud, and snow. For summertime driving, the Renegade's My Sky dual-panel removable roof gives drivers the option to retract it like a traditional sunroof or take it off all together and fully embrace the open road. You can even find upgraded models with a sound system with nine-premium amplified speakers with a subwoofer, so you can belt it out to classic summer hits as you drive off into the sunset.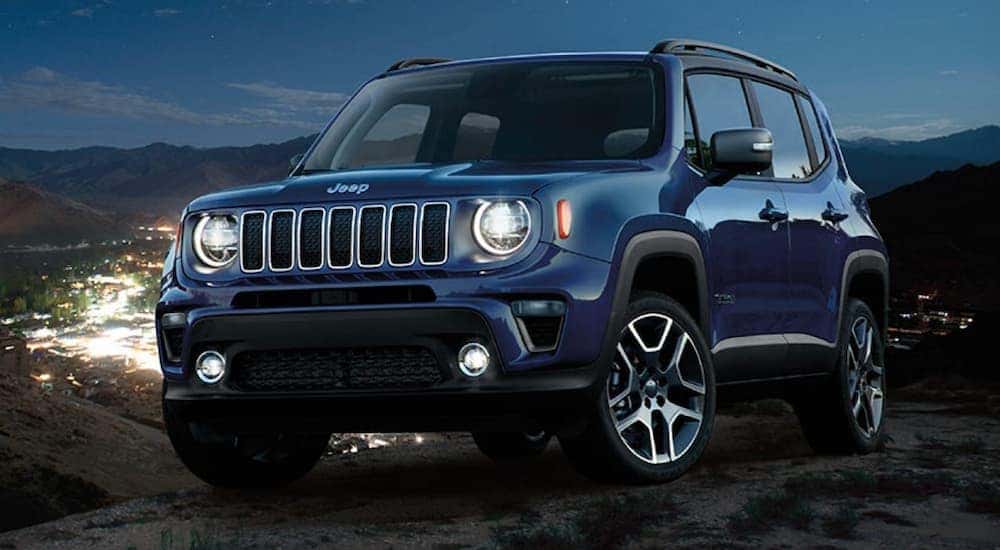 Last, But Never Least, The Wrangler
The iconic Jeep Wrangler has stood the test of time and evolved into one of the most impressive SUVs on the market. If you find one of the hidden gems of a third generation Wrangler (produced between 2007-2018), we recommend checking it out. Several models from this generation feature an electronically-detachable sway bar. The traditional version is a two-door design, while Unlimited four-door Wranglers dominated 75% of Wranglers being produced by 2017. With a wheelbase that's over 20-inches longer, it's no surprise that customers were quick to prefer the added interior space.
The Wrangler is no stranger to awards. It won Kelley Blue Book's Best Resale award for SUVs in both 2009 and 2013. The Wrangler has been recognized numerous times for its uncanny ability to hold onto its value, making it an appealing find in our used dealership. Aside from being able to rise above typical depreciation rates, the Wrangler has climbed altitudes that other vehicles could never tackle. After setting a Guinness World Record in 2007 for reaching new heights on the highest volcano on Earth, Chile's Ojos del Salado, the Wrangler has continued to prove it's capability through grueling tests and feats of strength.
Newer, pre-owned Wranglers of the fourth generation combine Jeep's legacy of rugged athleticism with luxurious interior features that optimize comfort. The JL Wrangler was introduced starting with the 2018 model year. A redesigned transmission and additional powertrain options gave drivers total control over the level of performance desired. Zipperless soft tops and an easier fold-flat windshield improve upon the beloved features that Wrangler fans have grown to admire. Its modernized interior includes technology that is set to compete with any SUV on the market. Nothing beats the open-air driving of a Wrangler on a summer day.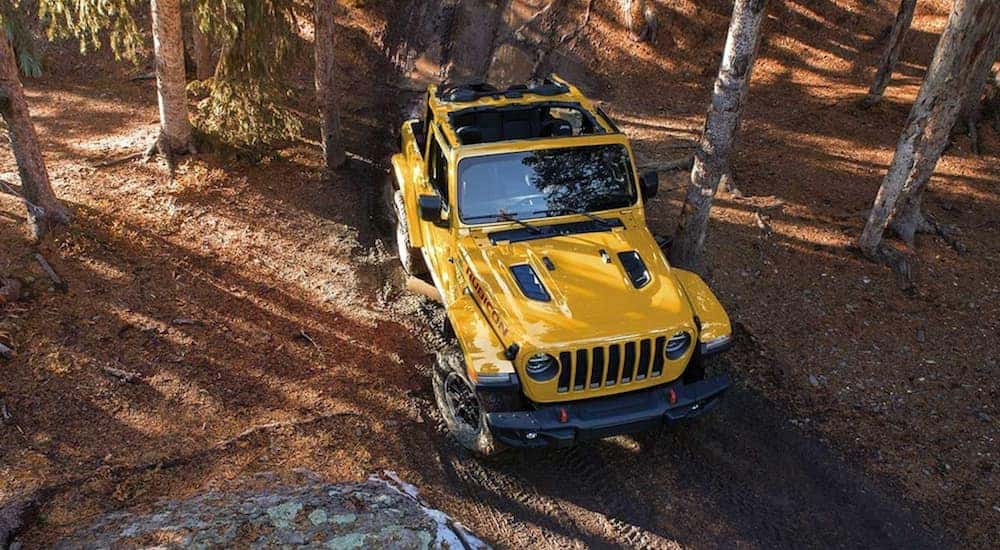 You Can't Go Wrong
The good news is that no matter what model or year you choose, you're guaranteed a vehicle that delivers on its promises. Jeep specializes in SUVs that are ready to take on the open road. Top that off with the fact that you'll be buying from our thoroughly vetted stock of pre-owned vehicles at Faricy, and you simply can't go wrong. We work hard to instill confidence in our customers by bringing out only the best vehicles for you to shop from. Between Jeep's rugged reputation and our expert service, you'll definitely be heading in the right direction. Still on the fence? Don't just take our word for it. Let us prove to you what we have to offer by scheduling your test drive today.
Summer passes by in the blink of an eye. Before the days start getting shorter again, and the warm morning breeze becomes brisk, have some fun! Create memorable summertime adventures in a used Jeep that fits the bill. At Faricy, it's part of our mission to help everyone get approved for a vehicle who wants one. We make it easy to apply for financing right on our website. Get approved for a loan, even if your credit is less than perfect. Our respectful financial professionals are available as a useful resource for you. We do everything we can to help you take that next step in finding financial independence and getting the vehicle that's right for you.
Afterall, Jeeps are a great investment. The best thing about buying a Jeep is that it retains its value well and can take you through all four seasons with ease and excitement. You don't have to go broke to find an amazing ride for summer. At Faricy, our Colorado Springs customers are always first in line for the best deals on the latest inventory of quality, pre-owned Jeeps. Summer awaits, don't delay.