Earn Your Jeep Badge of Honor this Year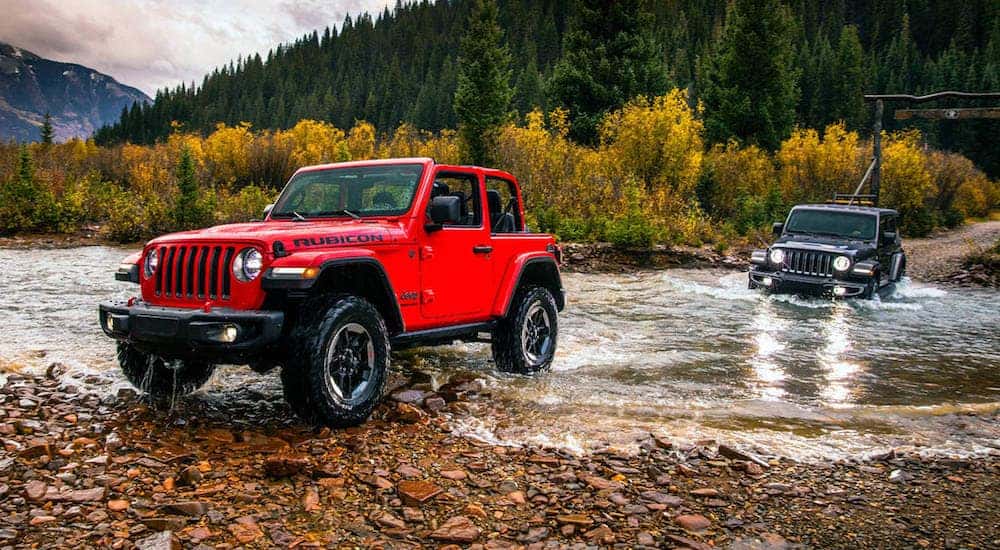 "Excitement" and "adventure" are probably not the first things that come to mind when you think about heading to a Jeep dealership. Colorado Springs offers so many beautiful vistas and gorgeous landscapes for explorers with off-road vehicles, however, that when it comes time to buy a new vehicle, you probably should think about the adventures that lie ahead and how your new car, truck, or utility vehicle will make that journey possible. That's what the Jeep Badge of Honor Program is all about, and as a Jeep dealership in Colorado Springs, The Faricy Boys proudly embrace the spirit of exploration and tackling the open road the program embodies.
The Jeep Badge of Honor Program
Owning a Jeep is about more than just going to a Jeep dealership in Colorado Springs, picking up a vehicle, and calling it a day. It's an attitude; a state of mind that Jeep owners and enthusiasts embrace every single time they get behind the wheel. Jeeps owe their origin to the needs of the US Army in World War II, where they quickly replaced horses and other means of transport and conquered even the most rugged terrain thrown at them. And so Jeep owners today continue this tradition by hopping in their Jeeps and dominating any trail or landscape the world has to offer.
The Jeep brand itself recognizes this fact and so they started the official Jeep Badge of Honor Program. This is a program that is completely free to join for Jeep owners and designed to encourage and celebrate the off-road achievements of drivers and their vehicles. It starts with an app that can be downloaded onto a mobile phone, which provides information about trails and tracks a user's achievements. And it culminates in physical rewards that Jeep owners can proudly display to show others where they have been and what they have conquered.
How the Program Works
Many Jeep owners do not even know about the Badge of Honor Program, which is a shame. After you leave your Jeep dealership in Colorado Springs behind the wheel of a Jeep, you can go to the app store for your phone and download the Badge of Honor app from Jeep. It is a free program that shows you a map of the US and indicates any trails near you that are part of the program. Jeep curates this list of trails from hundreds of well known off-road paths across the country, selecting those that offer the greatest challenge, most worthwhile journey, and the most amazing sights to behold.
Once you have the app, you can pull up the map of sites and choose locations that are nearest to you. Choose a trail and head toward the trailhead as illustrated on the map in the app. Once you are there, you can check in and show that you are at the trail and ready to conquer its challenge. The app gives you credit for mastering the trail and awards you with a badge within the app. The more trails you complete, the more badges you get, and there are additional badges you can earn based on how many trails you have conquered and the adventures you have been through with your Jeep.
Physical Rewards
The real benefit of the Jeep Badge of Honor Program, however, is that you can receive physical badges from Jeep for your accomplishments. These are free of charge, though you have to verify ownership of a Jeep through the Vehicle Identification Number (VIN) on your Jeep. Once you do this, you will be sent a "hard badge" that you can affix to the outside of your Jeep and show off to other drivers where you have been and what you have done. There are few better ways to start a conversation with a fellow off-road adventurer than to point to your badges and compare the paths you've each taken.
Black Bear Pass – Telluride, CO
The Jeep Badge of Honor Program is all well and good, but it's not just an interesting exercise that you'll need to go thousands of miles away to enjoy. There are qualifying trails right here in Colorado, including Black Bear Pass at Telluride. This is a renowned off-road trail that is not for the faint of heart or beginners taking their vehicle off the highway for the first time. For beginners, a trail like Rampart Range Road nearby in Colorado Springs is probably best, to get a feel for how your Jeep handles and the challenges that off-roading presents.
Once you are ready, however, Black Bear Pass offers a legendary journey with some of the most beautiful scenic views anywhere in the country. This is considered a moderately difficult off-road trail and one that should only be taken by experienced drivers, as there are some particularly tricky switchbacks with drops of many hundreds of feet. A mistake while navigating the latter half of the Pass can be fatal. Experienced drivers in Jeeps, however, have often conquered the Pass and been rewarded with spectacular sights including the 365-foot Bridal Veil Falls waterfall.
As a Jeep driver in the Badge of Honor Program, you can also receive a badge for conquering this impressive and treacherous trail. If you simply wish to see the view from the peak of the summit, which tops out at nearly 13,000 feet, then the first half of this Pass is fairly simple. Only after the peak, if you continue down into Telluride, does it become particularly dangerous and far more difficult.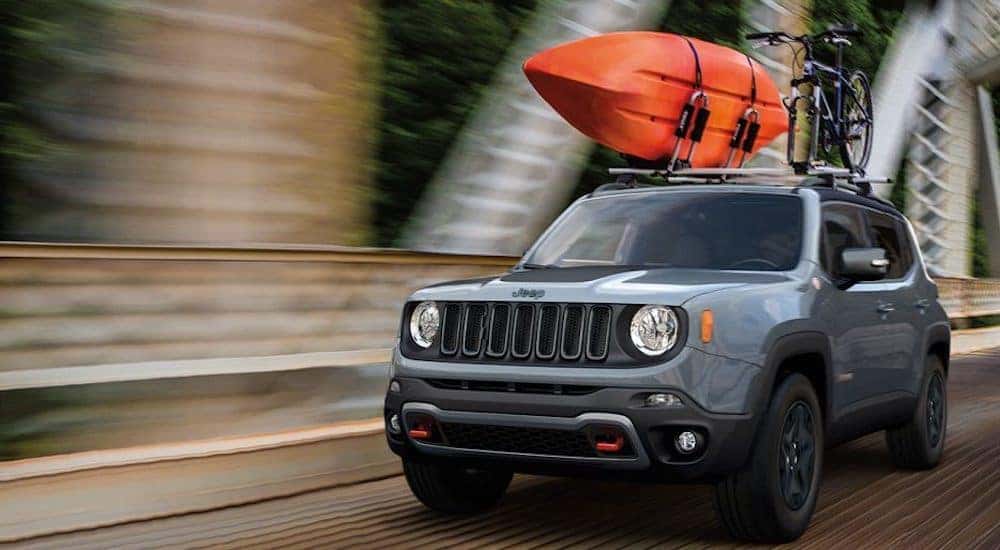 Know Your Limits
Before embarking on any off-road adventure, it is important to be sure you know your limits and your skills as a driver. Don't just go to a Jeep dealership in Colorado Springs, and then head out to conquer something like the Telluride descent on the far side of Black Bear Pass. Always look at trail maps and the various markers and waypoints that can be found on any trail, so you have a plan and know exactly where you are going and what you are looking for. It's also important to tell people where you are going when you venture off-road, so that if you get stuck, then they will know where to look for you.
Be sure to pack plenty of water and food, especially dry foods that will last a few days if you should happen to get stuck in the wilds. Look at weather reports so you know what to expect, particularly in elevated areas if you are going on a trail that passes up into mountains. And stock up your Jeep with emergency supplies like a change of clothes, blankets, and flares when going on any kind of trip.
The Jeep for Your Next Adventure – Faricy Jeep Dealership, Colorado Springs
Jeeps and the Badge of Honor Program are a perfect match for anyone with a truly adventurous spirit, looking to see and tame some of the wilder sections of open road throughout Colorado and the rest of the country. If you have the driving skills and desire to go exploring but need a new vehicle to get you there, then visit The Faricy Boys, your Jeep dealership in Colorado Springs. Just remember to always be smart and stay safe, and make sure to display your Badges of Honor proudly, so that we and every other Jeep lover can see where you've been and ask about where you're going.