Do You Know How Much Your Car is Worth?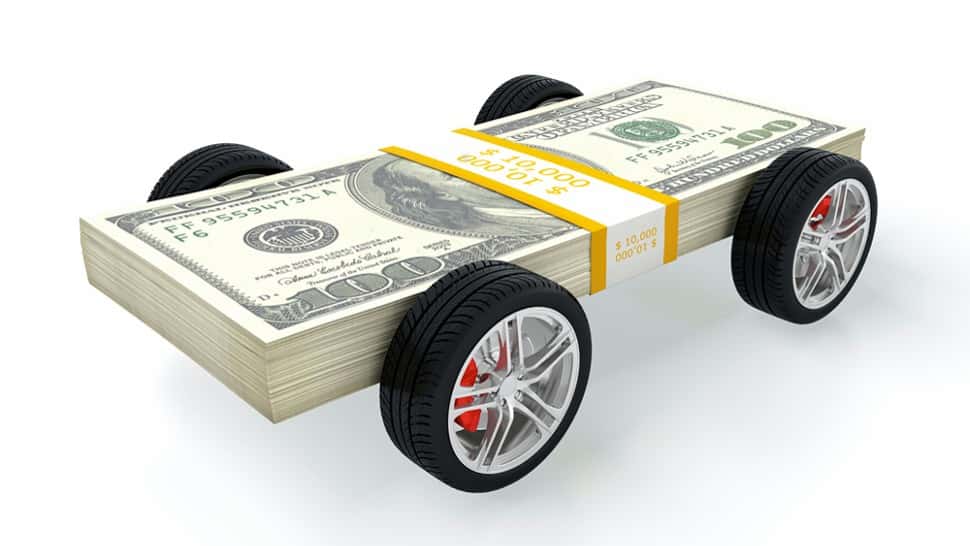 Are you starting the process of selling your car, but aren't entirely sure where to begin? You aren't alone. Whether you want to sell your car outright, or trade it in for another model, it is helpful to know how much your car is actually worth. That way, when you do decide to either sell us your car or trade it in for another one, you know what you are getting into. Knowing what your vehicle is worth can be the best way to prepare yourself for future plans, including how much you are able to spend on your next new vehicle. Before you rush off to the dollar store and start writing out FOR SALE signs to post in the rear window of your car, you should figure out how much your car is actually worth.
How Much Is Your Car Worth?
If there was ever a loaded question, this would be it. The actual worth of your current vehicle has many variables to take into consideration, which all play into how much, or how little, you will get for your car. Let's take a quick look at some of these variables that are likely to have an effect on the price you can fetch for your current car.
Model and Year: This may be obvious, but this is one aspect that can change the value of your car considerably. If your vehicle wears a nameplate that has been discontinued, or received negative praise from car critics, you might not get as much as you think you should. The same goes with older model cars. Discontinued models or cars with poor reliability ratings are prone to low-ball offers from both dealerships and private buyers. If your vehicle is newer, however, you can expect a bit more in terms of a cash offer. For those who own an older or unpopular car model, don't despair. There is always someone out there willing to buy your car, especially if it's listed at a lower price.
Trim Level: Just as new buyers pay more for higher trim level designations, so will pre-owned car shoppers offer more money for used cars with more standard features. If your current vehicle is at least one step up on the trim level hierarchy, then expect to get more than you would from a standard base model. If your vehicle has any extra packages included, that will also work to your advantage when it comes time to sell. Paying the extra up front not only afforded you more on-board amenities throughout the time you owned your car, but will also help you fetch more money when you decide to sell.
Mileage: Car mileage is a funny thing. You can easily find a 2010 model year car with right around 45,000 miles on the odometer, just as easily as you can find a car from the same model year with upwards of 200,000 miles already under its belt. Car owners with long commutes, or who take numerous road trips throughout the year, will obviously tack on more mileage than someone who works from home and whose preferred method of travel is flying. If your car has more than the average accumulation of miles, expect to get a bit less than the same vehicle with less-than-average miles driven.
Condition: This should go without saying, but here we go: if your vehicle has been neglected or not taken care of properly, don't expect to get the full trade-in value for it. In most instances, a person's car is his or her lifeline. People spend more time in their vehicles than they do in their own beds, which leaves it open to neglect and a lack of care. Whether you spend twenty minutes behind the wheel of your vehicle each day, or two hours, take care of your car. The condition of your current vehicle plays one of the most vital roles in determining how much it is worth. A poorly kept car will fetch a price that matches it, while a meticulously cared for vehicle will bring in much more money when it comes time to trade it in or sell privately.
Time of Year: Up until this point, most of the factors that go into deciding how much your vehicle is worth are rather obvious. However, other less-obvious factors can change the amount your car is worth. A four-wheel-drive SUV equipped with snow tires is less likely to sell in the middle of August, just as a soft-top convertible is unlikely to sell during a Colorado winter. If you want the most bang for your buck, hold onto your vehicle until the right season comes along.
Region of the United States: Another less obvious determinant of your vehicle's worth is where you live. If you have ever looked up the Blue Book Value for your vehicle on KBB.com, then you may have noticed that the tool requires your zipcode for proper assessment. This is due to the fact that where you live determines how much your car is worth. Skeptical? Play around with the free tool, and change the zip code from one region to another. See whether or not a price difference exists. Depending on how different the two regions are, the price will change dramatically.
How You Sell Your Car: If you have indeed checked out the free tool on KBB.com, then you most likely noticed three different sections at the top: Trade In to a Dealer; Get an Instant Cash Offer; and Sell to a Private Party. Clicking on each option will result in a different value for your car, and they vary considerably. Trading your vehicle into a dealer usually results in the least amount of money. This is due to the fact that the dealer takes on the responsibility of selling your car, and other odds and ends. The second option is to sell your car privately. This typically results in the highest cash value, due to the fact that you are responsible for everything involved with selling your car, without any overhead costs that a dealership would have to pay. The third option is to Get an Instant Cash Offer. This option is available through certain dealerships like The Faricy Boys, who will buy your car even if you don't buy another one in return. This tool is the most accurate at establishing the worth of your vehicle, especially if you want to walk into The Faricy Boys the same day, and sell it.
The choice of how you sell your car, the condition it's in, where you live, and other factors all work together in determining the value of your vehicle. If you are unsure of whether you are ready to sell your current vehicle, you can always look online to see what your car is worth, and make the decision based on that information. Whatever you choose to do, it is always good to stay informed regarding your options for selling your car for cash.