Best Used Cars Colorado Springs, CO Can Offer for the Off-road Adventurer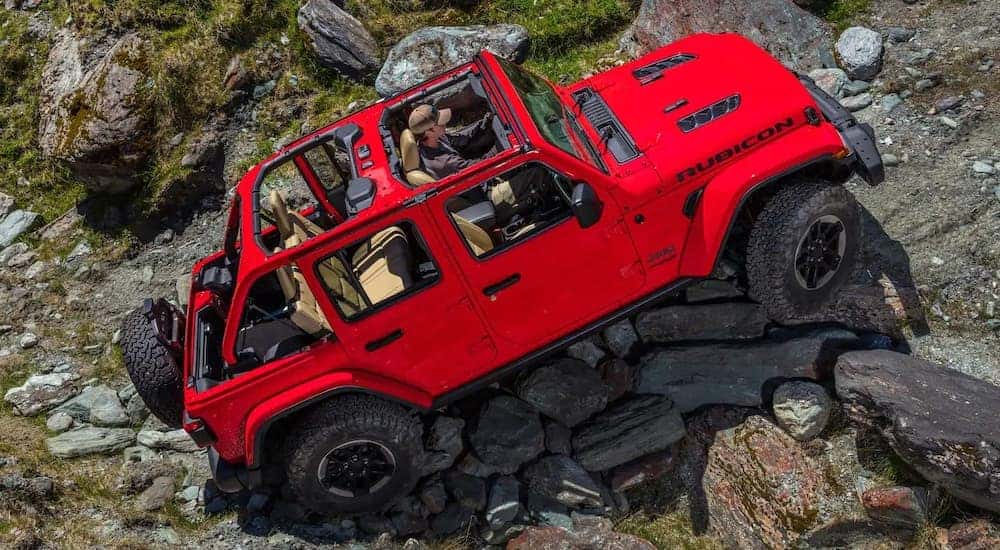 There are drivers with a need for speed who just can not wait to really open it up on the highways and backroads, and then there are those drivers whose sense of adventure involves doing away with the road altogether. The appeal of the off-road adventure can be many faceted. Maybe it was the thrill combined with a certain best buds camaraderie from that weekend mudding trip or the allure of the pristine, untouched panoramic photos you have seen in nature documentaries and travel magazines; or perhaps, what is even more likely, is that the call of the outdoors and its correlating lifestyle. The freedom mixed with a settled feeling of groundedness from being in nature is just simply in your blood. No matter the cause, if you have been bit by the off-road bug, there is only one way to scratch that itch. And like most involved hobbies that become lifestyles, you need the right gear at the right price in order to scratch this particular itch. The right gear for the outdoor adventurer generally involves a decked out all-terrain vehicle that can handle any irregular road conditions, from fallen logs to deep ditches, that nature can throw at it in order to get you to those remote locations. Investing in the right vehicle is essential to this off-road lifestyle, and the ideal vehicle for any off-road experience comes from Jeep.
Jeep is the American brand automaker nature and off-road enthusiasts have come to trust.  The unfortunate aspect of the off-road lifestyle can be the high price tag of a fully equipped all-terrain vehicle, but fortunately, the Jeep brand manufactures moderately priced vehicles already primed to drive off the lot ready to hit the unpaved road. In addition to already providing affordably priced models, Jeep branded vehicles are also made to last; so not only will owners get their bang for the buck for years to come on new vehicles, but Jeep buyers on a budget will benefit from a large allotment of used Jeeps on the market still plenty capable to be the perfect companion to take you on that off-road adventure. So if you are ready to up your off-road game but not sure if you can really afford to drop the necessary change on brand new "toy" vehicle, there are a variety of used cars Colorado Springs, CO has to offer in the Jeep variety that won't bust your bank while still maintaining a variety of driving options including off-road adventuring.
Jeep Patriot
Right out the gate, we have the Jeep Patriot which is a perfect all-terrain vehicle that also touts enough interior room to double as a small family sized vehicle. Let's face it, most of us cannot afford to own a "toy" vehicle that we use specifically for off-roading. We want a vehicle that can handle the off-road adventure, but we also need a vehicle that is just as capable and suitable for the day to day activities and errands that include commuting to work and family chauffeuring. It might be nice if it had the visually aesthetically pleasing appearance for use on a date night or in the least not to embarrass in the school pick line. The Patriot is more than up for these challenges fitting both criteria for wants and needs nicely, and with an all time low average MSRP of around $9,469, the Jeep Patriot comes at a steal that any size family can afford. Speaking of size, the cargo area has a large amount of space which measures out to be above average for industry standards in the compact SUV market.
The Patriot is outfitted with a variety of powertrain options as well making this Jeep model a definite catch on the used market allowing for the possibility of several different variations of the same vehicle thus increasing potential buyers' chances of finding the Patriot that best suits their needs. Jeep offers the Patriot equipped with either a 2.0-liter four-cylinder engine capable of 158 horsepower with 141 lb-ft of torque or an upgraded 2.4-liter four-cylinder that produces 172 horsepower with 165 lb-ft of torque. Both engines are paired with a series of choices for transmissions including a five-speed manual, a six-speed automatic, and a CVT, and while front-wheel-drive is standard, the optional all-wheel drive is definitely worth searching for on the used car lot. We suggest looking at the years 2009, 2011, and 2015 as top contenders for prime Patriot vehicles and once again if you are serious about off-road adventuring, splurge for the 4 wheel drive as well as a model that is outfitted with the Freedom Drive II for above the grade off-road capability. Both capabilities also come in handy during winter months for families that have to deal with snow and inclement winter weather.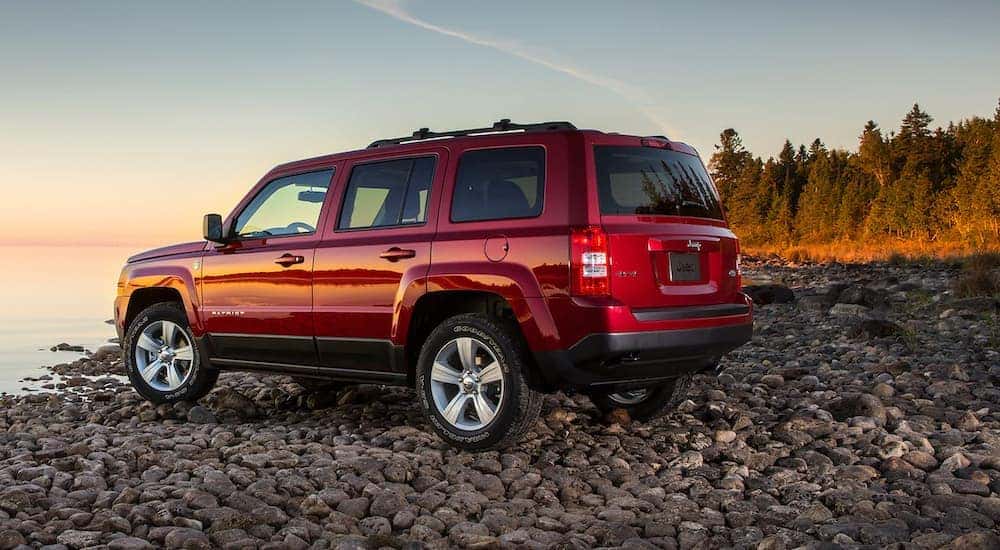 Jeep Wrangler
In comparison to the Patriot, the Jeep Wrangler really steps it up a notch in terms of styling, comfort, and average price. At an average MSRP of around $22,032 for a used Jeep Wrangler (depending on the year), this may seem steep for a used vehicle but you pay for what you get and the quality is unmistakable. We are recommending you look out for the 2015 models because that is the year Jeep wrangled itself an off-road vehicle with some serious power. What you won't get are great safety scores, sporty handling, a comfortable ride, or many standard features. The Wrangler had been putting out serviceable yet forgettable numbers as far as powertrain performance standards up until 2015 when they added a beastly 3.6L V6 capable of churning out 285 horsepower with an impressive 260 lb-ft of torque. The Wrangler became the off-road champion in 2015 with standard four-wheel drive that included both high- and low-range gearing. The stronger engine allowed for quick acceleration off the line as well as improving passing power on the interstate. As for which trim levels benefit the off-road lifestyle, we would suggest looking for either a Sport, X, or the Rubicon, both of which are outfitted with all-terrain hardware. The Jeep Wrangler also comes either with a two or four-door body type which makes it ideal for couples, intimate groups of friends, and small sized families.
2009 & 2010 Jeep Grand Cherokee
Probably the perfect model of the Jeep family, the Grand Cherokee sits at a comfortable average price point of around $14,010-$19,000 (depending on the year) used and is hands down the top contender in its class of midsize SUV when it comes to off-road performance. With the Grand Cherokee from 2009-2010, drivers get some serious off-road power with a base 3.7-liter V6 and an even more impressive 6.1-liter V8 that produces a whopping 420 horsepower. After 2011, there was a full redesign of the Grand Cherokee which also marks a good year for the flagship Jeep vehicle. The 2011 model engine was improved to a V-6 that was capable of 290 horsepower with an upgrade to a 360 horsepower 5.7-liter Hemi V8. No matter the year, fuel economy will not be a friend to owners, but the ride on the paved road is surprisingly smooth and comes along with an interior that is grades above most off-road vehicles.
Faricy
For your next used Jeep come down and see us in Colorado Springs. Here at The Faricy Boys we have everything you need to get you behind the wheel of your dream SUV. We have great deals on new, used, and Certified Pre-Owned vehicles, so come down and meet with a member of our valued sales team. By the time you drive off our lot in your new ride, you will be our friend for life.