A Look at The Most Popular Used Cars in Colorado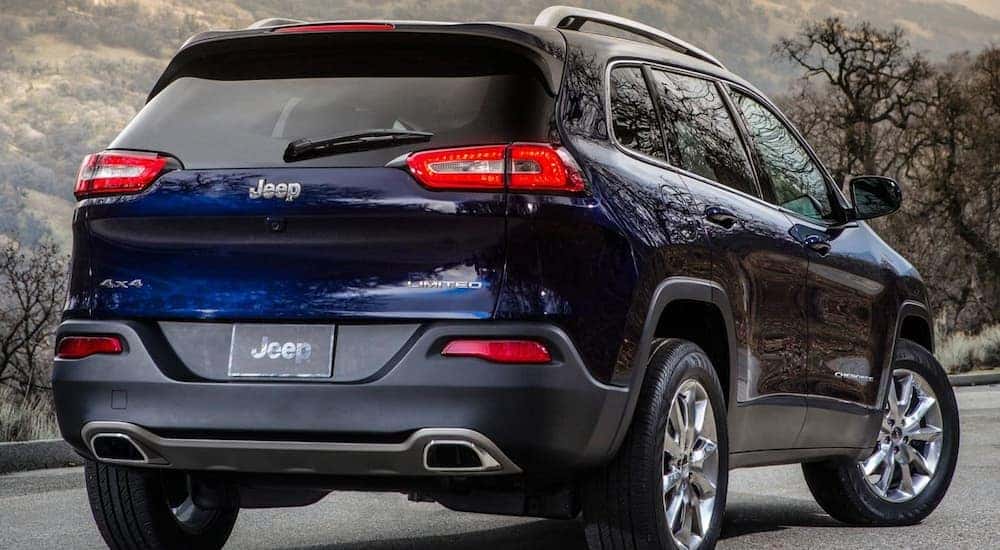 Colorado is home to adventurists and explorers. So, it's not surprising that Jeep vehicles are among the most popular used cars in Colorado. They range from off-roading specialists like the Jeep Wrangler, versatile compact SUVs like the Jeep Cherokee, and capability machines like the Jeep Grand Cherokee. Purchasing these vehicles used even allows you to enjoy higher trim levels, which leads to more power and capability at an affordable price. Whether you're looking for the occasional adventure or a daily commuter, you'll be able to find the perfect vehicle at a Jeep dealership near you, like The Faricy Boys.
At the Faricy Boys, we are passionate about all of the vehicles available on our lot and this makes us one of the best used car dealers in Colorado. From capable Jeep vehicles to luxurious Chrysler vehicles and an abundance of other makes and models, we have an extensive inventory of new, used, and CPO vehicles for our customers to choose from. No matter what type of vehicle you're interested in, you can feel confident that it is fairly priced and has been taken care of during its stay on our lot. Our customers are also offered every convenience possible from our warm and friendly staff to flexible financing and an on-site service center. However, we are also dedicated to providing our customers with every convenience possible during the search for their perfect vehicle. So, our website is packed with endless resources and plenty of pre-purchase tools. To help get you started on your search for used cars in Colorado, we'll review the top used Jeep models below.
Jeep Cherokee
The Jeep Cherokee is a compact SUV with a high level of power and capability. This popular used SUV can be found with advanced entertainment features, an upscale cabin, and with some impressive performance specs. Most commonly, you'll find a used Jeep Cherokee with a maximum towing capacity of 2,000 LBS with horsepower specs around 271 hp. The Jeep Cherokee is also one of the more efficient compact SUVs in its class and can be found earning up to 21 mpg in the city and 30 mpg on the highway. The Jeep Cherokee also has a history of performing well in safety testing from both the IIHS and NHTSA. Overall, a used Jeep Cherokee is an incredibly versatile choice.
Jeep Grand Cherokee
The Jeep Grand Cherokee has become one of the most popular new and used Jeep models on the market. It has incredibly high performance specs, including fuel economy ratings, and offers an upscale cabin with plenty of room. On models as recent as the 2018 Jeep Grand Cherokee, you'll find up to 68.3 cubic feet of cargo space with the rear seats folded. This model also offers a maximum towing capacity of 7,200 LBS and produces up to 707 hp and 645 lb-ft torque. These are incredibly high performance numbers, even rivaling many full-size pickup trucks. On the inside, you'll find a premium interior, comfortable seating, and advanced technology on more recent used models. The Jeep Grand Cherokee has an excellent selection of trims available meaning that you are certain to find one that you love and you'll certainly want to check out if you're looking for plenty of space and power.
Jeep Patriot
The 2017 Jeep Patriot marked the model's final year in production, however it was a successful and popular vehicle during its run. This used SUV seats up to five passengers comfortably and is a popular choice among drivers looking for a vehicle with plenty of off-roading capabilities. It does not offer the most premium cabin in the Jeep lineup, as it focuses on practicality and affordability. This makes it one of the most affordable used Jeeps for sale, allowing drivers to enjoy higher trim levels of this vehicle at a low price. Drivers can find the Jeep Patriot equipped with a 6.5-inch touchscreen display, up to 53.5 cubic feet of cargo space, and with a maximum towing capacity of 1,000 LBS.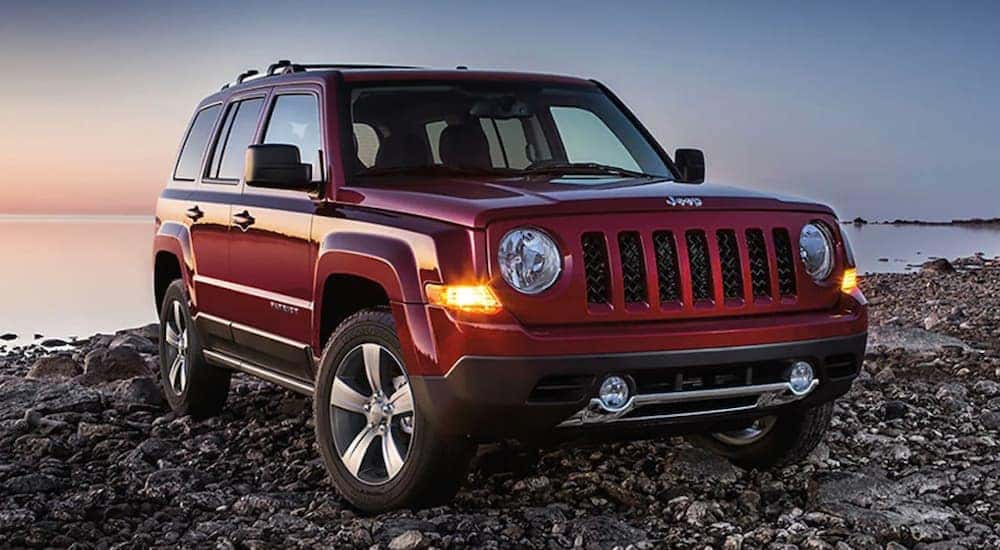 Jeep Wrangler
The Jeep Wrangler is iconic in its design and capabilities and is a vehicle with a large enthusiast following. For this reason, the Jeep Wrangler is one of the most popular used vehicles in Colorado. It offers maximum towing capacities of up to 3,500 LBS, is fairly efficient, and is one of the best options for drivers looking to customize an off-roading vehicle. The Wrangler can be found with a variety of unique features that enhance the off-road experience. The interior is carefully designed to be easy to clean in the event that it comes into contact with dirt or mud, however the cabin is still modern and intuitive. On the exterior, the iconic styling of the Wrangler remains nearly unchanged over the past few model years, so choosing the perfect model will come down to your interior preferences, performance requirements, and budget. If you're looking for a partner on all of your adventures and off-roading experiences, there's no better choice than a used Jeep Wrangler.
Other Makes and Models
In addition to our extensive inventory of new, used, and CPO Jeep models, we also carry a variety of other makes and models as well. These include manufacturers like Chrysler, Dodge, GMC, Ford, Honda, Nissan, Ram Toyota, and Subaru. Our used inventory is always changing, so be sure to check out our current inventory through our user-friendly website or give us a call. No matter what you're looking for in a used car in Colorado, we'll be happy to help you find it at Faricy.
Pre-Owned Vs Certified Pre-Owned
Many of our customers inquire about the difference between our pre-owned inventory and certified pre-owned inventory. At Faricy, we have a wide selection of used vehicles that have been carefully maintained and inspected to ensure quality. They are fairly priced and are often the most affordable choices available on our lot. Meanwhile, our certified pre-owned inventory features used vehicles that have gone through a strict inspection and certification process. To qualify for the CPO title they must have low mileage and be in like-new condition aesthetically and mechanically. These qualities make them more expensive than your typical used vehicle, but still less expensive than purchasing a new vehicle. If you're interested in learning more about our CPO vehicles, give us a call, visit our website, or stop by our lot!
Looking for Used Cars in Colorado? Visit The Faricy Boys Today!
If you're looking for a wide selection of used cars in the Colorado area, you'll want to check out what Faricy has to offer. From some of the most popular used Jeep models on the market to a variety of other makes and models, we're sure to have everything you're looking for. Our passionate staff is dedicated to ensuring that our customers enjoy their car-buying experience and will make sure this happens by matching you with a high-quality vehicle at a low price and by providing flexible financing terms and even an on-site service center for future maintenance and repairs. With Faricy, we're here for the long-run and look forward to taking care of you and your new vehicle well after the initial purchase. If you're looking for a used car dealership in Colorado that will feel like family, visit The Faricy Boys dealership today!