7 Ways to Find the Best Used Cars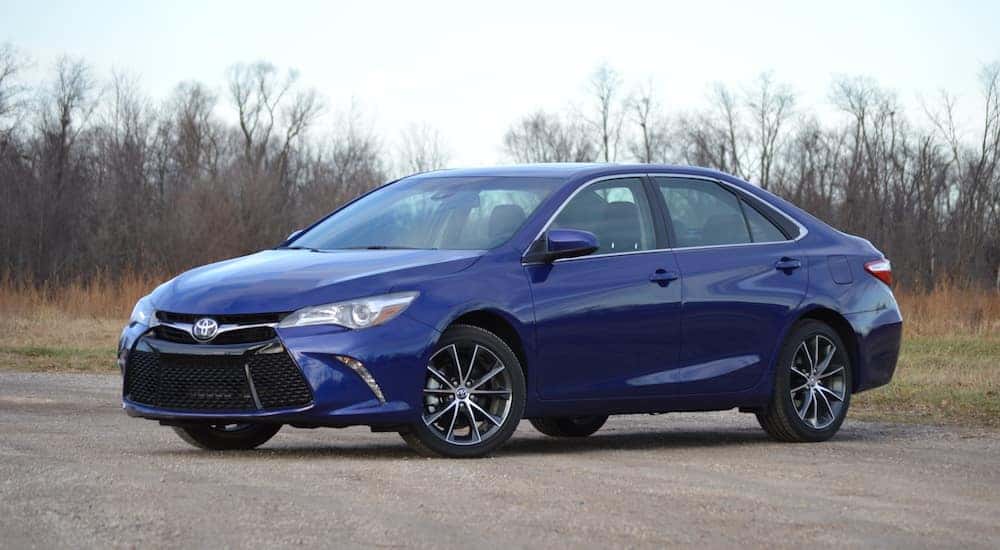 You are in the market for a car. Sure, we all are. But you have a limited budget. Okay, you can still work with that. You have options. Unfortunately, if you don't know certain things about buying used cars, and you don't do your homework, you might make some mistakes. Here are 7 tips from us when looking for used cars, so that you go to the right place, and get the right vehicle.
Know What You Want/Need
Half the battle is knowing what you want and asking yourself the right questions. While it might seem like a good idea to just walk around a dealership and look at what they have, in reality, you would be selling yourself short. But you might be thinking: "I have no experience in buying a car used, so I don't know where to start." The first place to start is to really start thinking about what you want and asking yourself the right questions. "So, what questions should I ask?", you might be wondering.
Well first, know for sure what your budget is. That means how much you are willing to spend and on what, and for how long. Once you've factored that in, consider how much money you would save if you considered a vehicle's mileage, and whether that would be a practical investment. And what if you have a little wiggle room with what you want? Know what that is. Is size important to you? Do you want a sedan, truck or SUV? Do you need the seating? Consider what you must have and what you can live without. Make a list and take it with you to the dealership. Dealers love customers who do their homework.
Check Out Online Reviews
So, while you are googling what cars meet your wants and needs, or even what your wants and needs might be, spend some time checking out reviews. Don't just review cars, even though that is useful, but review the places you wish to go to purchase your dream vehicle. Be sure to research dealerships and find ones that have positive feedback. Keep in mind that The Faricy Boys of Colorado Springs have great reviews! Our customers love us.
Look for Friendly/Helpful Dealers
And why do our customers love us? Because we have great customer service! We let you do most of the talking. That's the secret to our service, we are always listening to what you really want. And we do our best to help you get it. We do this while treating you with the utmost respect. We know this process can be nerve-wracking, and we don't want you to feel that way. You will know we've been listening when you experience our highly personalized service tailored to providing you with the experience of getting you the car you want. Many of our customers frequently return because they were so pleased with their experience.
Check Out The Dealership's Inventory
So, one of the things our customers love about us is our heavily stocked inventory. And all savvy car buyers know that a large inventory means more success in finding the car that is right for you. A great dealership wants to keep many different kinds of vehicles in stock because they want to ensure that they have something for everybody. And when you aren't sure what you want, maybe you want some options and things to compare. Cars vary in many different ways, and many times the customer will find what separates them and makes them appealing or not. You may have decided on one particular vehicle, but if you have 200 to choose from, you will more than likely find the right mileage, year, and/or price.
Check Out What the Dealership is Offering
So, you know about our stocked inventory, but do you know about our thorough inspection process? It's very important for the purchase of pre-owned vehicles, that they are inspected to alleviate the potential for any future problems. We want to ensure you won't have any. You can't get that from a private seller for sure, and so that's why coming to the Faricy Boys of Colorado Springs will put your mind at ease. Especially when it comes to financing options, which is an important thing to consider.
Look for Dealerships with Great Banking Relationships
So, since you want the best car you can afford, you should know the best way to afford it. You want the Faricy Boys of Colorado Springs experience because we will make the transaction of purchase seamless. This first happens with ensuring the best pre-approval process. With multiple lenders and banks, we can offer a financing solution for just about anyone. Our team of finance experts will work hard on your behalf to get you the best rates and terms for your used car purchase.
Look for Dealerships with Great Company Values
At this point, you should be looking no further than the Faricy Boys of Colorado Springs. You have a list of criteria in mind, you know that we value customer service and that above all we value getting you the best value in a car that you really want and not one that you simply settle for. One thing that should be obvious when you see our used cars is that we deal in quality.
So, if you were not expecting much before your car search began, you may be surprised when you see what we have to offer. The reality is that we have the most pre-owned options available. Come by The Faricy Boys dealership and see for yourself! We can show you up close and personal what we mean by great customer service. We can also show you our large inventory and every car we have that meets your criteria.
Our values are simple. We value the utmost in friendly customer service. We value getting you the right car at the right time and at the right price. And we value your peace of mind.