7 of Our Favorite Local Restaurants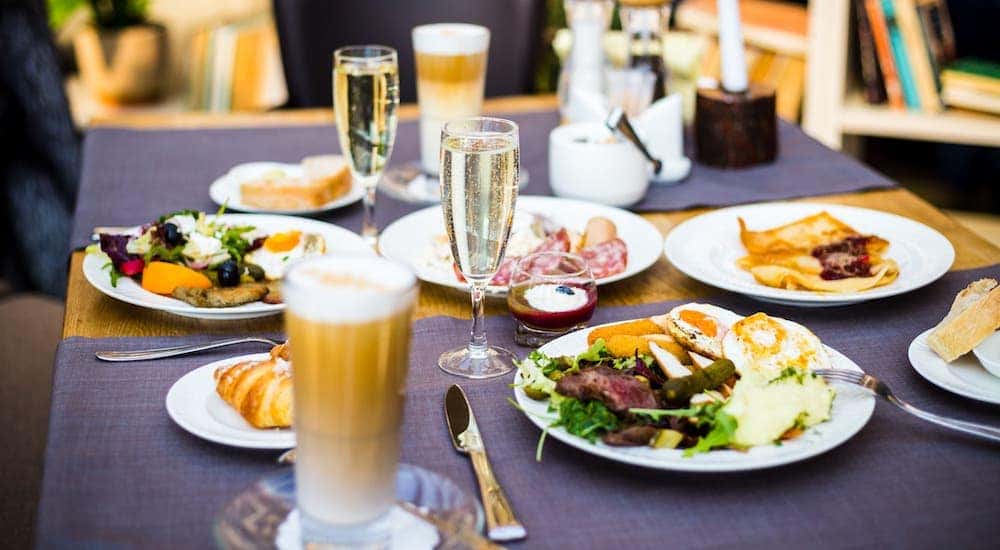 Please be aware that events and locations may be closed due to growing health concerns. Please consider take-out dining, purchasing a gift card for the time being, or visiting for future events.
Living in Colorado Springs has its perks: we get to be surrounded by gorgeous scenery, there are a lot of things to see and do going on all the time, and we have access to incredible restaurants cooking up delicious foods. Every day we're inspired by the amazing dining available to us in the area, and our favorite restaurants and foods are common topics of conversation here at The Faricy Boys.
We also get asked a lot by our customers where they should go for lunch or dinner. So we thought it might be helpful to toss out a few of our favorite local eateries to get ahead of those questions. To be clear, this is only a sample of our favorites – there are too many to list in a single post without it making the internet implode. For now, however, here are some of our favorites – presented in no particular order.
Lake Terrace Dining Room
We're major breakfast fans here at The Faricy Boys, which is why Lake Terrace Dining Room at The Broadmoor is one of our absolute favorites. They offer classic breakfast options, including incredible omelets, pancakes, and unforgettable eggs Benedict that are sure to satisfy even the richest of cravings. Plus, you truly have to experience their Sunday brunch for yourself. This is a great place for a breakfast, lunch get-together with friends, or a brunch-date with a loved one.
Lake Terrace Dining Room is located at The Broadmoor at 1 Lake Ave.
Carlos Bistro
One of our favorite fine dining options here in Colorado Springs is Carlos Bistro, which has some of the best seafood we've ever tasted. You can make reservations online – and we suggest doing so to get in when you want. They offer a sophisticated and delicious dining experience that's perfect for a date night or for taking family from out of town. Their filet mignon is particularly delicious and virtually melts in your mouth.
Carlos Bistro is located at 1025 S. 21st St.
Urban Egg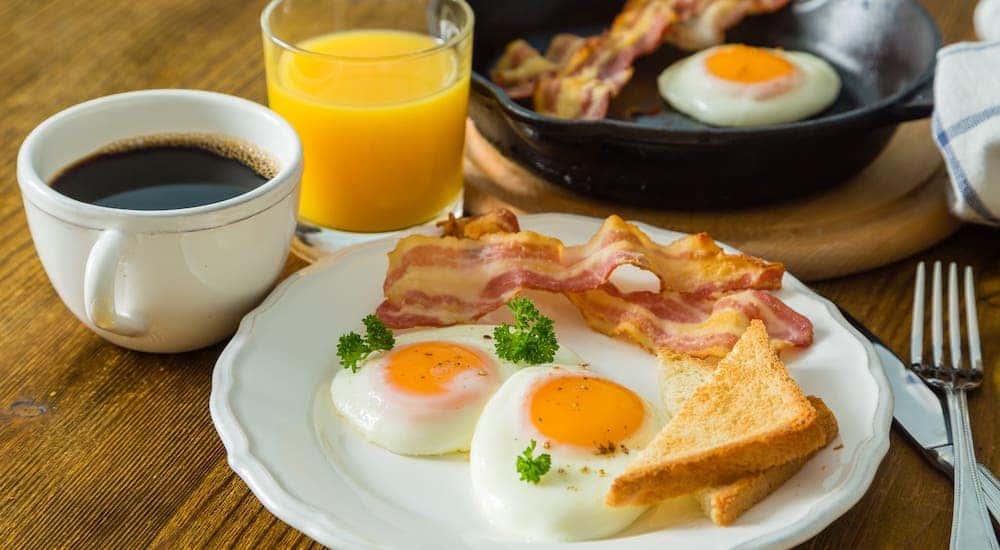 We mentioned we like breakfast, right? Well, when we're not quite in the mood for the refined and sophisticated experience one enjoys at the Lake Terrace Dining Room, then Urban Egg is one of our absolute favorites. Described as "a daytime eatery," Urban Egg offers delicious and incredible breakfast options with something for pretty much everyone. From unbelievable pancakes and loaded scrambles to amazing sandwiches and lighter options, you will not walk away unsatisfied.
Urban Egg is located at 28A S. Tejon St.
Mountain Shadows Restaurant
For breakfast or lunch, Mountain Shadows Restaurant never fails to provide satisfying and comforting dishes. Delicious omelets, amazing biscuits and gravy, and glorious stacks of pancakes are just a few of the spectacular breakfast options, which are served all day. The Rocky Mountain Roast Beef sandwich is a particular favorite for lunch, though their salads are a perfect option when we want something a bit lighter. The food is wonderful, and you'll feel welcome the moment you walk through the door.
Mountain Shadows is located at 2223 W. Colorado Ave.
Shuga's Restaurant and Bar
When we're in the mood for something a little bit different – or just a few amazing cocktails – then Shuga's is one of our favorite destinations. Their cocktails, like we said, are particularly delicious, and though the list of offerings can be a little intimidating at first, we suggest you simply jump in and try something. There are a lot of options, and you're sure to find at least one that you enjoy. Their food is also stellar: the Spicy Brazilian Coconut Shrimp Soup must not be missed and will potentially change your life!
Shuga's is located at 702 S. Cascade Ave.
Piglatin Cocina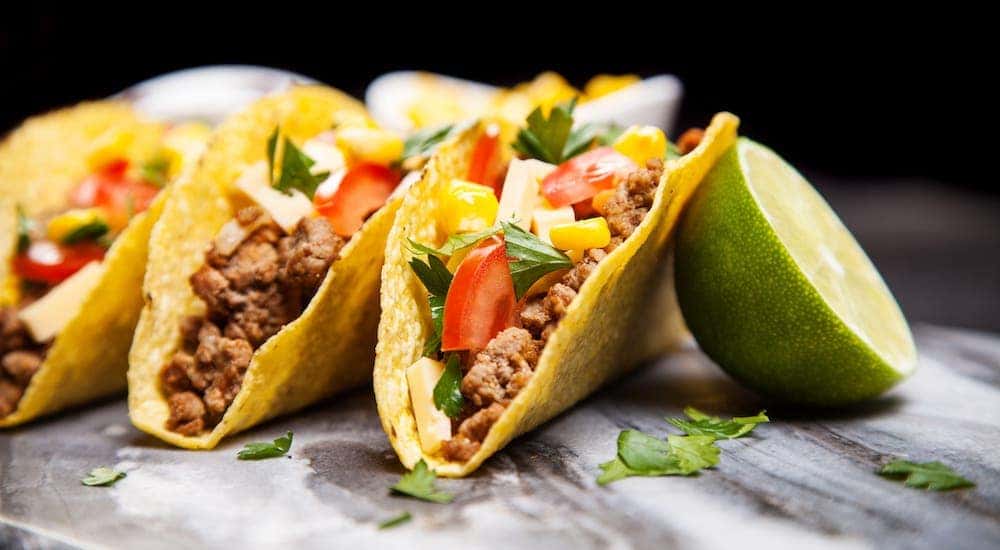 Sometimes you want a fancy night out with white linens, sometimes you want a cocktail and a bowl of soup, and sometimes you want pork! Piglatin Cocina is a celebration of all things pork and has some of the most amazing tacos we've ever tasted. The food at Piglatin Cocina is a brilliant fusion of Latin American, Caribbean, and classic American flavors blended together in controlled and truly inspired ways. Oh, and their cocktails and margaritas are nothing to scoff at either!
Piglatin Cocina is located at 2825 Dublin Blvd.
Four by Brother Luck
Brother Luck is one of the hottest chefs working in America, and his food reflects an incredible approach to the things we eat. "Four" is a celebration of the four sources of food that he uses at his restaurant: hunters, gatherers, fishermen, and farmers. Every dish is a festival of flavors, and you really have to try them for yourself to fully appreciate what he's doing with familiar tastes and incredibly fresh ingredients. Brother Luck also celebrates the different kinds of flavors of the Four Corners region, with European, Native American, and Latin American ingredients and tastes all coming together to create an unforgettable dining experience.
Four by Brother Luck is located at 321 North Tejon St.
Need more delicious recommendations – or a great vehicle? Come visit us at The Faricy Boys today!