6 Reasons To Feel Good About Buying Used Cars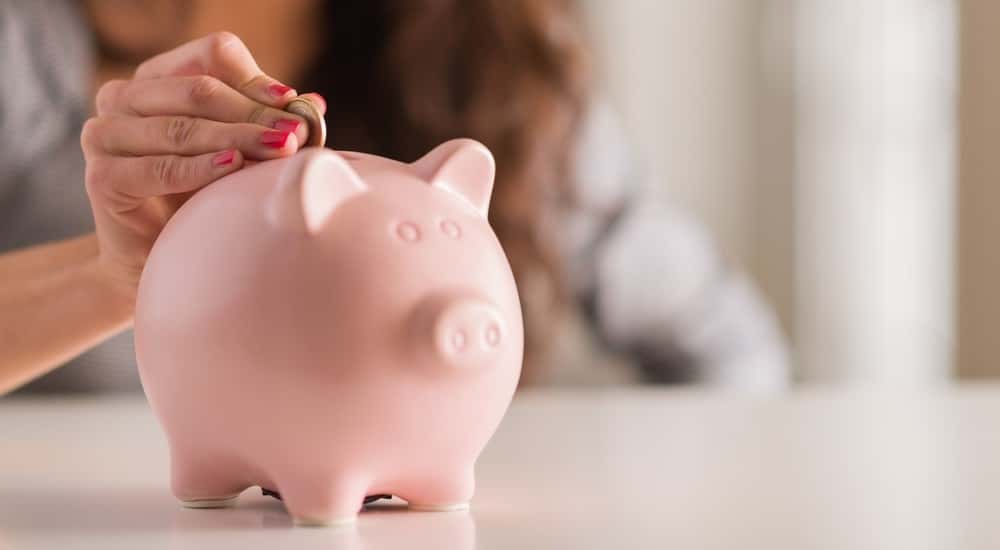 Why 6? Well, we rolled the dice. No, seriously…it was a crapshoot (much like buying used cars can be).
Whether you are shopping used cars because of preference or necessity, the act of shopping for used cars presents a unique set of challenges. If you are shopping used due to personal preference, your search may be driven by the need for a secondary household vehicle, transportation for a licensed child, or simply a preference of used vehicles over new. If your search is born of necessity, it could still be for any one of these reasons, with the additional burden of immediacy or budgetary restrictions on top of them.
Either way, the act of finding the perfect vehicle among endless inventories can be daunting. Not only are you faced with the challenges posed by your unique circumstances, you're now taking on the additional burden of performing due diligence that may not have been necessary if choosing from new inventory. Ugh. It can be exhausting.
But…you can also feel good about your decision.
Variety is the Spice of Life
That's right. Think about it. Every year, car manufacturers line up the offerings from their new model year and parade them in front of you, telling you how each one is better than its predecessor and its competition. While there are bound to be countless improvements and advancements in everything from safety to tech features, it doesn't negate the quality of the model that preceded it. Or the one before that. Or the one before that. Or any of their rivals, for that matter.
At the end of the day, an estimated 350 new models are ushered into the marketplace, demanding that you choose your favorite among them. While it may sound like plenty, let's put it into perspective. If you were comfortable looking for vehicles within the last five model years, you've now expanded your options to include around 1,750 models. With that kind of selection, you've increased the odds of finding something that really suits your tastes. And with more and more technology becoming standard, you'll find you have less and less to sacrifice.
Life Expectancy (the Vehicle's…Not Yours)
While people argue every day about how 'things aren't made to last anymore,' it could be argued that vehicles are a bit of an anomaly. With proper maintenance, the life of major operating systems, such as engines and transmissions, are as strong as ever, meaning that vehicles are living long enough to change hands multiple times. We'll dive a little deeper into added assurances that are available to you, but if you have a potential vehicle checked out by a mechanic and are satisfied with the results, it is not unreasonable to expect it to have a long life. Just remember that most of the burden is placed on how well you maintain it.
Certified Pre-Owned (CPO)
And speaking of maintenance…there are vehicles that take away some of the guess work, and give you something back in return. If you're not familiar with CPO programs – you should be, because almost every manufacturer out there offers one (and not all are created equal).
Take Chrysler, for example. Any Chrysler vehicle made within the last five model years, with 75,000 miles or less, and a clean vehicle history report is eligible for Certified Pre-Owned status. These vehicles receive a rigorous 125-point (physical and mechanical) inspection, to ensure that they meet factory standards. Any parts or major operating systems that do not meet those standards are repaired or refurbished with Chrysler-certified parts (by Chrysler-certified technicians). Still not sold? The vehicle will then receive a Powertrain Limited Warranty for 7 Years / 100,000 Miles (whichever comes first from the original sell date), and a Maximum Care Limited Warranty for 3 Months / 3,000 Miles (whichever comes first).
While you may opt to buy outside of a CPO program, its well worth your consideration, especially if you're looking for added assurance.
Show Me The CarFAX
Whether they're looking at used or CPO, every consumer considering a used car should take a minute to appreciate the existence of Vehicle History Reports. Back in the Dark Ages (aka the mid-1990s and earlier) such things were practically the ramblings of mad men. Nowadays, you can get one with the click of a mouse, or the swipe of a finger FREE, courtesy of reputable dealerships that make them available online.
The automotive equivalent of getting a CIA dossier on someone before you agree to go out with them on a first date, a well-prepared CarFAX provides a wealth of added assurance. Documentation of prior ownership, recalls, maintenance, accident history, and repair are invaluable. And while there can be no certainty that a vehicle history report will be devoid of error or omission, there is no debate that some information is better than none. Whether it comes from CarFAX, AutoCheck or another entity, a vehicle history report can empower a car buyer to make the best possible decision.
Pay Less (We're Not JUST Talking About The Price of the Car)
That's right. In addition to paying less for the vehicle itself, you can expect it to cost less to insure a used vehicle. In some states, you can also expect it to cost lest to register a used vehicle. While this alone is unlikely to sway your decision one way or another, it's certainly worthy of note.
Appreciate the Depreciation
Despite a long life, the value of a vehicle diminishes with time. In fact, most of it is disappears very early on in its lifespan, with many new cars losing 50% of their value within the first 36 months of being driven off the lot. That said, buying a gently-used vehicle at a better price can help you sidestep some of that immediate plummet, giving the vehicle a better return overall.
So…
More selection, longer life, manufacturer assurance, less expense, and a better ROI? Do you feel better about shopping used cars, now?
You should.