Why You Should Buy From a Dealership That Buys Cars For Cash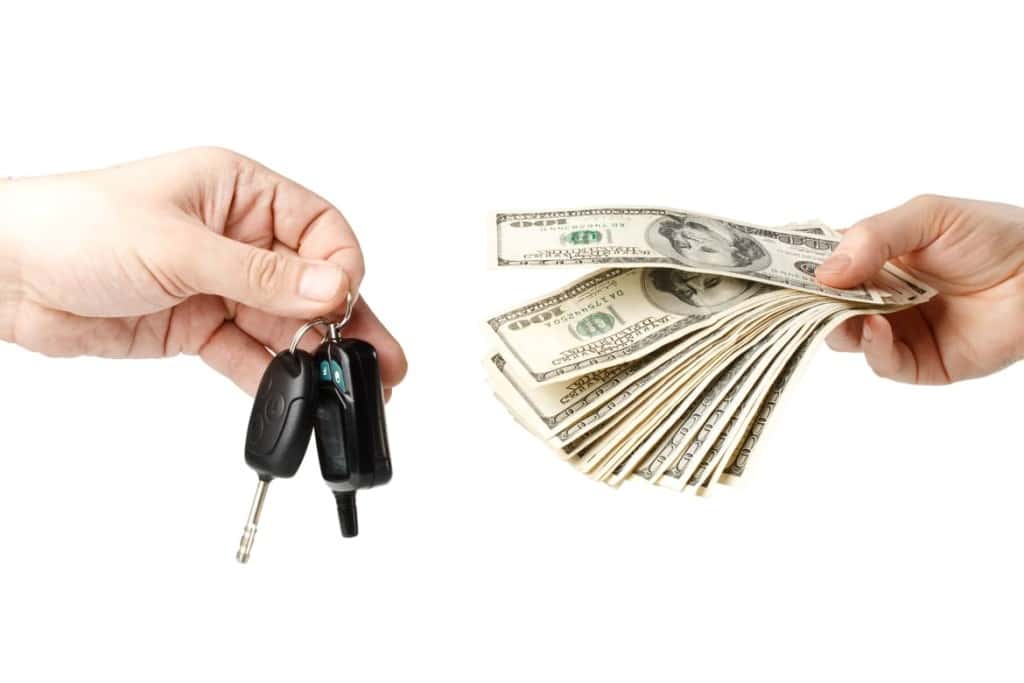 Choosing a dealership to buy your next car from is an important decision that should not be taken lightly. It can mean the difference between confidence in your new or used car purchase and the peace of mind that goes with it, or total disappointment and regret. Buyer's remorse following an expensive clothing purchase is one thing, but regretting a car buying decision is another animal entirely. No one wants to buy a new car and feel like it was the wrong choice, and the best way to ensure that it doesn't happen to you is to find a reputable dealership that is both trustworthy and reliable. If you are like most people, then you are having a hard time weeding through the various types of car dealers, and understanding what the different designations even mean. While new and used are easy enough to figure out, the rest can be tricky to understand. On top of the categories of dealerships, more locations are offering incentives for individuals interested in selling their current cars for cash. These dealerships may not be on every corner, but when you do find one that will buy my car, consider it more earnestly than you would another location.
Why A Dealership That Buys Cars is Ideal
When you are looking for a dealership to buy your next car from, consider buying from a location that purchases vehicles for cash. Even if you are not interested in selling your current car, or prefer to trade it in during your new vehicle transaction, dealerships that seek out used cars to buy for cash have unique qualities that other dealers do not. Let's discover a few reasons why this is true, and learn whether or not this type of car dealer is the right fit for your next purchase.
Better Quality Used Cars: This first point is only beneficial to drivers who are looking for a quality pre-owned vehicle, but it is a very important one to make. All too often, used car lots find their inventory from automotive auctions that sell dozens of the same model at one time. While this isn't necessarily a bad thing, used vehicles from car auctions tend to have a mysterious past history that may or may not be uncovered. When a dealership seeks out its pre-owned inventory from individual people, they are better able to control the quality of the vehicles they sell. Rather than buy in bulk at a discount, dealerships that buy single vehicles from private owners tend to offer a better used product than other locations are able to provide.
Invested in the Community: A dealership that purchases vehicles from area residents tend to also have a vested interest in the local community and its economy. They would rather keep money in the area and buy privately owned vehicles, than disperse it across the country at a large car auction. Even if you aren't keen on buying a used car for your next vehicle, it is important to know where your money is potentially going, and whether or not it ends up in the hands of people who care about the local economy.
Focused on Customer Care: When you find a dealership that purchases vehicles from private owners for cash, they tend to have a better gauge of what customers actually want out of their car buying experience. Dealerships like The Faricy Boys have heard local residents express dismay over their options for selling their car without having to buy another one, and answered their concerns with a real tangible solution. By purchasing vehicles for cash, area residents no longer feel obligated to buy a new car to replace their existing one, and don't have to concern themselves with selling it privately. A dealership that listens to the needs of its customers, and promptly responds with a solution, is a dealership that is committed to customer satisfaction.
More Likely to Stick Around: When a dealership is in a position to buy vehicles for cash from people without forcing them into a new vehicle transaction, it shows that they are stable and more likely to stick around for years to come. Buying a new or used vehicle from a dealership with an uncertain future is a bit like gambling. While you hope that they are around to follow through on promises like extended warranties and complimentary service appointments, there is nothing that stops them from closing their doors and leaving you stranded. A dealership that buys cars for cash without obligating people to buy a vehicle to replace it, are more likely to be around when you need them. Take The Faricy Boys, for example. Family owned and operated since 1942, this Colorado Springs dealership is not going anywhere, anytime soon – and they will buy your current car for cash, no strings attached.
Transparent in Pricing: There is nothing worse than being given the runaround by a dealership when it comes time to agree on a fair price to pay for a new or used car. So many dealerships stuff ridiculous fees and service charges into the price of their vehicles, leaving buyers unsure of how much of their money went to pay for the car, and how much went to miscellaneous expenses. Dealerships that buy cars for cash from private owners tend to be more transparent in their pricing. Whether that is due to the fact that they offer fair market value for the vehicles they buy, or it is a result of open and honest communication between the sales team and the buyer – the end result is the same. Places like The Faricy Boys are upfront and honest about the sticker prices listed on the vehicles they sell, so you know where every one of your hard-earned dollars is going.
Any car dealership can offer great deals on new and used cars, but dealerships that offer unique programs like buying vehicles for cash, tend to have a better handle on customer satisfaction, enhanced pre-owned inventory quality, and up-front pricing. If you are looking for a dealership for your next car purchase, consider finding one that provides residents with car buying services like those provided by The Faricy Boys.