Why No-Haggle Car Pricing Should Be For You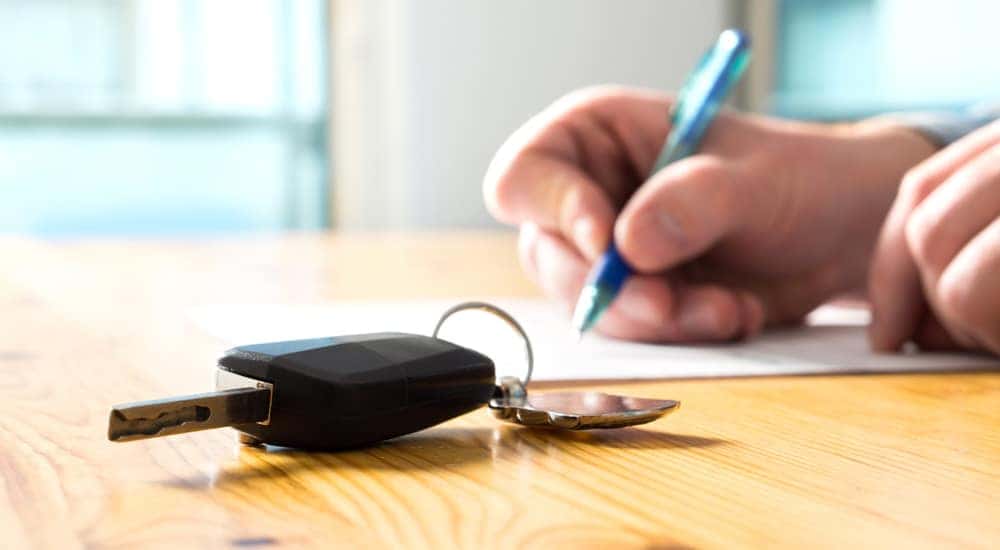 For some consumers, getting the lowest price is their nirvana. It is the shining light of deal making. They want to walk away from a garage sale, or department store, or even an auto dealership, knowing with ultra-confidence that they struck bargain gold. They brag that they are professional hagglers.
But for many others, haggling is not their style. Negotiating for any type of product or purchase is too stressful for them. These consumers prefer a clear and unyielding price in which they can make comparisons against another business and its comparable product.
For the past several years, no haggle car dealers have grown around the U.S., including The Faricy Boys dealership. We offer a variety of used cars for sale with no haggle pricing. What do our customers tell us about no haggle pricing and why do they like it? They like the fact that the process does not have to be agonizing. They can come to us at our Denver dealership and know exactly what they are going to pay.
Our customers also like that they are saving not only money but time—time researching vehicles, time going from one dealership to another for quotes, time spent talking to the sale reps at the dealership. Our no-haggle program is simple and efficient. Buyers do not feel like they are being snared into a bait-and-switch scheme. That's because the quote they receive is linked to one of our specific pre-owned vehicles.
Another important reason that our customers like our no-haggle program is that they appreciate the car-buying experience with us as pleasant and easy. By offering this program, we've gained a loyal following of customers who appreciate our honesty and efficiency.
No-Haggle Programs are Growing
Flat-rate pricing has been a growing trend in the auto dealership marketplace for a number of years. We're not the only dealership that offers it. Who remembers the Saturn brand and its popular no-haggle policy? Toyota tried to lure millennials to its Scion models at no-haggle prices. The newest entrant into no-haggle pricing is luxury electric car manufacturer Tesla, which is turning this slice of the market on its heels by allowing buyers to pre-order its vehicles at fixed prices.
Other non-traditional non-vehicle manufacturers have joined the trend as well. Services, such as Edmund.com's Price Promise, TrueCar, and the U.S. News Best Price Program use the Internet to directly send you quotes of your chosen pre-owned car. Used-car superstore CarMax Inc. not only offers no-haggle sale prices for used cars but will also appraise your trade-in and give you a written quote that is good for seven days. Even banks and credit unions, stores like Costco, and member organizations like AAA, offer no-haggle price programs to their customers. These programs ask you to go online, enter the model and options you want, and then they send you quotes. When you decide which one you want, you print a certificate and take it to the dealer where you take a test drive and finalize your purchase.
In comparison and with respect to our no-haggle program, The Faricy Boys is located here in Denver and offers our knowledgeable sales team to help you evaluate in person the perfect pre-owned vehicle for you.
Is No-Haggle Good for Me?
At The Faricy Boys, our no-haggle program gives our customers a guaranteed price for a specific car. If you are wavering about using this tool, you always have the Internet to help. It will indicate a number of online car buying guides for you to consult. Make sure you always enter all of the accurate information on the pre-owned vehicle of interest. If they both match or come close, you'll be sure to be getting a good no-haggle deal.
What if the online car buying guides give you a lower price than our no-haggle price quote? Keep in mind that price shouldn't be the only consideration when it comes to buying from a certain dealership. Perhaps our vehicle will come with an included warranty or a return policy, which might justify paying a slightly higher price. Maybe you are short on time and need a fast and stress-free sales experience. Our haggle-free program will be worth those extra dollars.
In the end, you have to decide if our no-haggle program for used vehicles is right for you. Some consumers are just the types who enjoy debating with the dealership. It doesn't matter how small of an amount they saved on the vehicle, it's all part of the game of negotiation.
Other consumers just seek to find a good and fair price on their pre-owned vehicle without all of the hoops and hassles to get there. Using our no-haggle program gives them the perfect combination of superb pricing and low stress.
Sign the Contract and Go
The haggle-free program is much like buying a brand new vehicle from us. Before you drive away with your new pre-owned vehicle, you'll meet with our finance team to sign the contract and ensure that your vehicle is ready to roll. We'll review your sales contract thoroughly and explain any charges or taxes you don't understand. We'll also help you decide if you would like to add additional items, such as an extended warranty, anti-theft devices, prepaid service plans or fabric protection to your pre-owned vehicle.
Our haggle-free program has been extremely satisfying for our customers. Those who have purchased used vehicles from us cite our price protection guarantee, our unlimited car washes for 60 days after purchase, and our deal to purchase your vehicle whether you buy a vehicle from us or not. We're not an unknown online firm; we're a family-owned dealership that has been doing business in the Colorado Springs area for 75 years, made up of real people. We invite you to join these satisfied customers and visit our used car sales lot. We carry a complete line of used and pre-owned vehicles that will fit your financial budget.