The Quickest Used Cars on the Market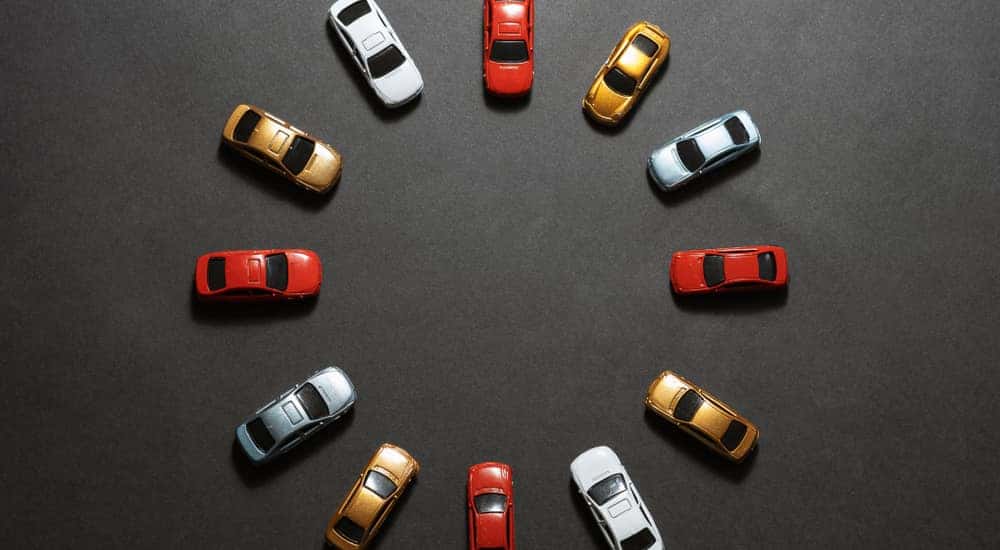 If your budget is rather tight, you may find that it's unrealistic to pursue a brand-new ride. Fortunately, these prospective buyers can switch their focus to the used industry, as there are a number of capable rides that sell for a fraction of the price of their newer counterparts.
Many consumers may assume that these used vehicles are accompanied by lackluster performance. While these cars are predictably older than their newer alternatives, drivers can still expect these offerings to crank out a whole lot of power. In fact, there are a handful of used rides that could arguably rival the power that's produced from any 2017 model.
Below, we've explored some of the quickest and most powerful used cars on the road. If you're currently in the market for used cars, you should take a look at this list. That way, when you finally head to a dealership, you'll already know what nameplate you want to pursue…
Audi RS 6
Sure, hatchbacks may not be your cup of tea. However, if you're looking for a sporty, powerful used ride that's also inexpensive, you won't be able to do much better than the Audi RS 6. The vehicle's twin-turbocharged V8 engine has consistently led the segment in power specs, including an incredibly impressive 450 horsepower. Coupled with an all-wheel-drive system, drivers can ultimately expect a 0-to-60 time that's creeping around five seconds. These are numbers that are rarely seen in the hatchback segment. Fortunately, the vehicle is also equipped with a number of safety functions that will assure all of your occupants well being.
Best of all, the nameplate is incredibly affordable on the used market. Customers should be able to secure this particular model for less than $23,000, which is a considerable discount over the price of a new version.
Chevy Corvette Z06
When consumers hear the name "Corvette," they're presumably thinking of the incredible models that include a hulking, 505-horsepower 7.0-liter V8 engine. While those won't be the most affordable options on the used market, the Chevy Corvette Z06 is a perfectly logical alternative. Specifically, the 2002 through 2005 models could be worth pursuing. While they're starting to get up there in age, they should still provide more power than you'd find from a normal used car. Specifically, drivers can expect a horsepower that's hovering around 400, leading to an incredible 0-to-60 time that's lingering around four seconds. Equipped with a unique rear-wheel drive and manual transmission configuration, you'll be hard-pressed to find a better speedster sitting on a dealership's lot.
Corvette's are undeniably pricey, but you'll still see a considerable discount on the used market. Ultimately, the nameplate will cost you around $27,000, which is a great price for such a desirable vehicle.
Ford Mustang SVT Cobra
Cobras have seemingly been around forever, and the brand has done an admirable job throughout the years assuring that their products are always top-notch. In other words, you should be afraid of a Ford Mustang SVT Cobra that's pushing its tenth birthday. In fact, models between 2003 and 2004 have proven to be more than capable, as the accompanying 4.6-liter supercharged V8 engine manages to crank out 390 horsepower. This leads to an impressive 4.5-second 0-to-60 time, as well as a quarter-mile time that's pushing 12 seconds. These are especially impressive when you consider that these numbers aren't inflated by any add-ons, and the numbers surely won't compromise due to age.
If you do decide to pursue a Ford Mustang SVT Cobra that's pushing 10 years or older, you may be able to secure a deal that's south of $20,000. Just make sure that your targeted used car is in good condition before you commit to a purchase.
Lexus IS F
This car brand is generally known for their luxurious offerings, but that doesn't mean the cars still aren't powerful. This specific sedan still delivers all the muscle that you're seeking, as the accompanying V8 engine manages to crank out 418 horsepower. Specifically, the 2008-2014 models could be solid targets, although you'll surely have to dish out more than $30,000 for a used model. However, its worth noting that the car brand has consistently been commended for its reliability, meaning you shouldn't run into too many issues with your aging, recently-purchased Lexus. While you'll be spending a pretty penny, it may be worth the investment.
Mercedes-Benz E55 AMG
Similar to the Lexus, this specific car brand is also known for its opulence. However, the Mercedes-Benz E55 AMG could easily be categorized as a sports car. This sentiment also applies to some of the nameplate's older models, as the mid-2000s versions of these sedans were known to be equipped with a powerful motor. The supercharged V8 engine manages to crank out an insane 469 horsepower, leading to a 0-to-60 time right around 4.1 seconds. Drivers can also expect to hit a quarter mile in just around 12 seconds.
Maintaining the vehicle can be a bit pricey, but you'll still see a considerable discount considering you're opting for a used version. Ultimately, drivers can anticipate spending less than $20,000 for this ride, which is an excellent price for a powerful, opulent vehicle.
Now that you've discovered that used cars can still pump out a whole lot of power, it's time to start hunting for that "new ride." Well, if you live in the Colorado Springs, Colorado area, you shouldn't think twice about visiting Faricy. The dealership is stocked with a number of used vehicles, providing customers with plenty of logical options. With some of the most competitive prices in the area, you'd be hard-pressed to find a better deal elsewhere.
Plus, the dealership also provides customers with an array of additional services, only incentivizing why you should be opting for Faricy. So what are you waiting for? Head to the dealership today and get started on the car-buying experience!