Need a Fun, Quick Fix? Grab One of These 4 Used Cars for $5,000 or Less
An unfortunate reality of car ownership is the threat of a breakdown. Or worse – a permanent one. If that's the case, chances are you'll need to find a quick fix so you can stay on the road. Turn to used car dealerships in Colorado Springs, CO, if that should happen. The Faricy Boys, for instance, have a broad selection of used cars and can provide the knowledge and assistance necessary to get you back on the road fast.
If you do head out to a dealership for a quick fix, keep an eye out for one of these four used cars. They cost less than $5,000, and are all a great pick in terms of fun and reliability.
1990-1997 Mazda MX-5 Miata
I know, many of you just glazed over after reading the words "Mazda Miata." Don't. There is a reason numerous car fanatics and writers love the vehicle, and why it gets so much praise in the automotive world.
That reason is simple. For less than $5,000, you get a vehicle that offers fun and enjoyment you thought you could only experience on a luxury sportster. Combine that with its reliability and the magical way it avoids repairs, and you've got yourself a car that sounds like a unicorn.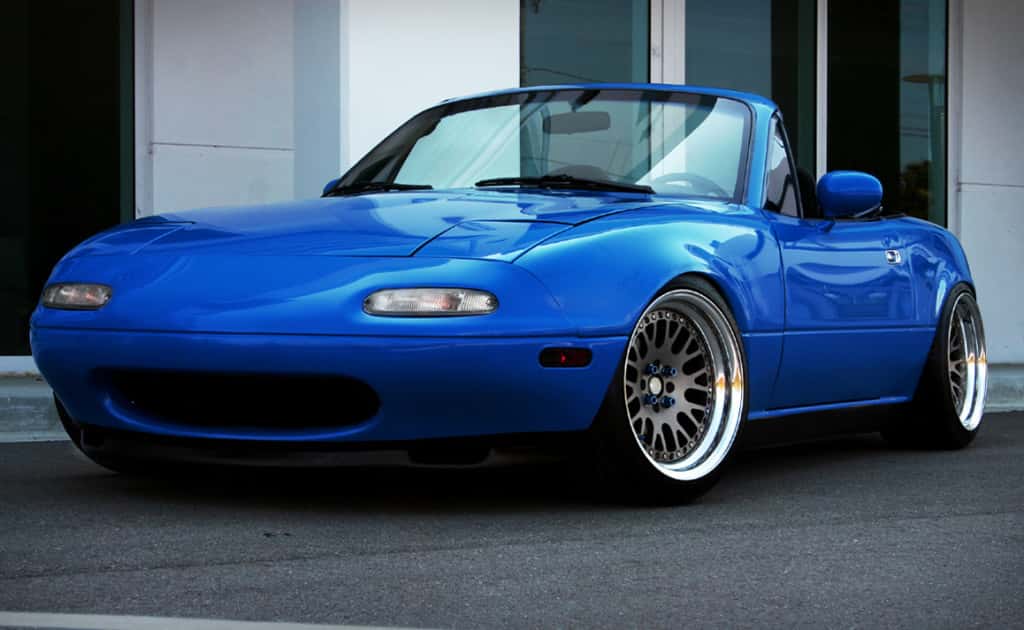 But, it's real. While it might take a little searching to find a good one, they're definitely out there. Heck, you can't click through two pages on Craigslist without at least seeing one, and a lot of the used car dealerships carry them. Does that mean you should purchase the first one you see? No, because they're older models. Anything you buy from the '90s needs to be heavily scrutinized. Inspect it, then inspect it again. Ensure that it was taken care of properly, and has somewhat low miles. Like other used cars, the biggest issue is rust, so make sure the underside doesn't look like Swiss cheese.
If you find one that's been taken care of properly (and you continue to take care of it properly) you'll find out quickly that these cars are bulletproof. It's the perfect car to get you out of an automotive crisis, provide some fun along the way, and drive the wheels off of it with no regrets. Well, the only regret being that you'll have to eventually part with it.
2002 Chevy Silverado
The statement "longest lasting pickup truck on the road" isn't hogwash — the Silverado really is the longest lasting pickup truck on the road. Thanks to its insane durability, workhorse attitude, and low-price tag, a 2002 Chevy Silverado is perhaps one of the best trucks to buy out there used.
Ideally, find one with a 5.3-liter V8 small-block. This provides an extra boost in capability compared to the V6, at the expense of a slight blow to fuel economy. They come with four-speed automatic transmissions, and you might think that's a primitive or outdated transmission. While it is compared to a 2016 Silverado, you won't find a more durable engine-transmission combination anywhere in the used truck world.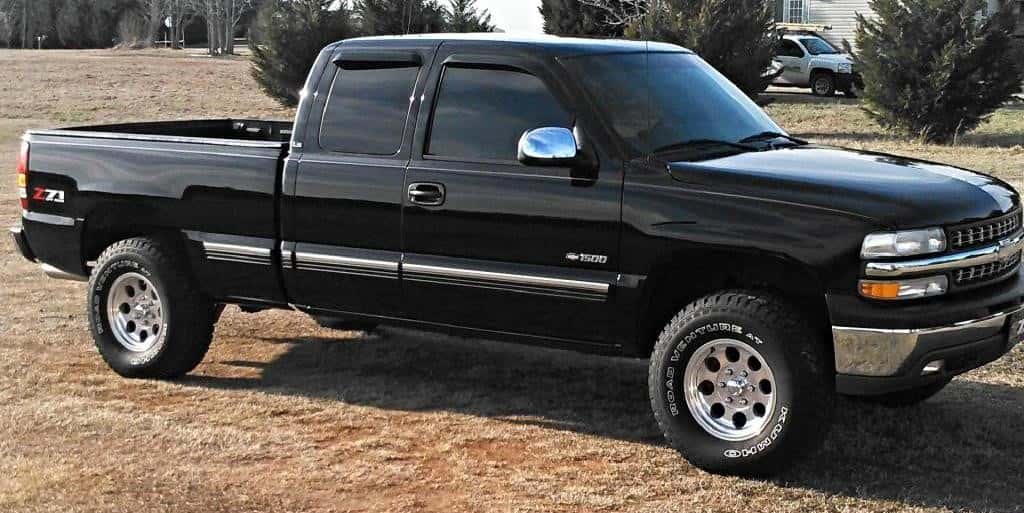 With the Silverado, your purchase is all centered around the durability. Therefore, make sure that you take your time inspecting the vehicle. If you find a good one and take care of it properly, you'll be rewarded with a truck that will last a lifetime.
Keep in mind though, the fuel-efficiency is subpar simply because of its nature. Therefore, if you're doing a lot of driving, this might not be for you. But, if you don't mind the low fuel-efficiency and are looking for a change of pace — or need another truck — this is the perfect truck for you.
2004 Subaru WRX
One of the few non-luxury brand cars out there to keep up with the bigwigs like Mercedes and BMW when it comes to reliability, Subaru is an impressive all around brand. While it may not be geared towards luxury, ask any Subaru owner what they love most about their vehicle, and they'll tell you two things: it's fun, and lasts forever. The 2004 WRX is no exception, and it gets added points for being a fun little sportster.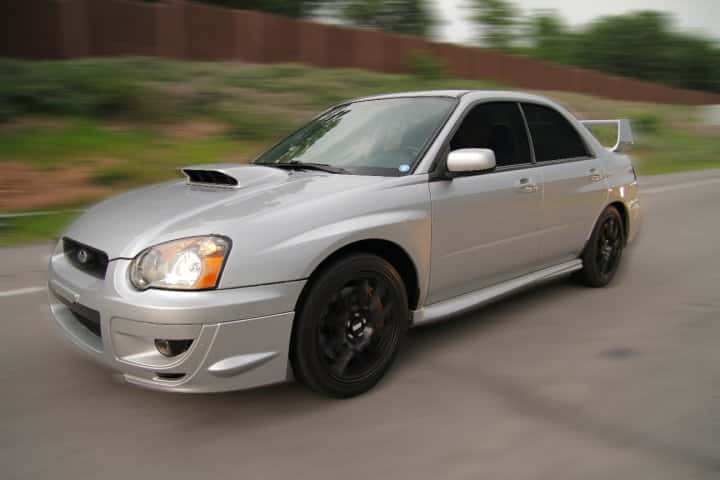 All-wheel drive, with a 2.0-liter turbocharged engine that puts out 227 horsepower, which is mated to a manual transmission means endless amounts of fun. Don't worry about the high-mileage. As long as it was taken care of, it's nothing to worry about. I'm not saying it's free of trouble, but the sheer enjoyment of driving a car like this makes up for repairs that have to be done. Not to mention, 27 mpg highway isn't bad at all.
So, if you have experience driving a stick-shift and enjoy tinkering with vehicles when something breaks (or customizing your ride) a 2004 used WRX is going to provide you with endless hours of entertainment.
2009-2013 Honda Fit
The newest model on this list, a 2009-2013 Honda Fit is considered to be the epitome of fun in 2016. Not only is it compact, but it's also a hatchback — a very popular combination right now.
The second gen Fit might have a lot of miles on it for less than $5,000. But, just like any of the aforementioned rigs, it's important to check the vehicle history report to ensure it was properly maintained. Inspect it thoroughly to ensure its reliability, and you'll be rewarded with another extremely fun car to drive.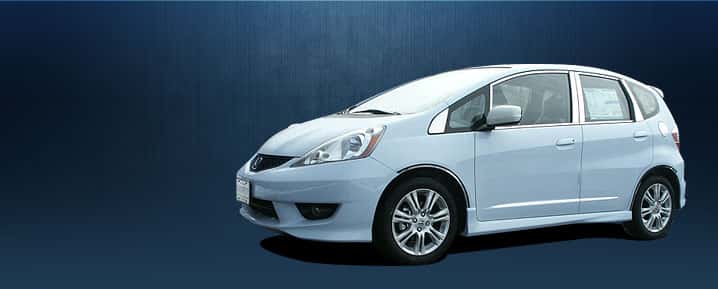 Unlike the others on this list though, the style and tech won't be as outdated if you manage to land one from 2013. That's a huge plus for those on a budget looking for a more relevant vehicle. Fuel economy is good, and the small size doesn't hinder its cargo capability thanks to a hatchback's uncanny way of having a configurable cabin that makes storage space feel larger than it should be. Again, the small size and engine make it a very fuel-efficient and zippy ride. Perfect for those in a city environment.
If it's just a general all-around car you need and don't mind driving a hatchback, the Fit is easily the best choice for the money on this list.
But, it's nice to know you have some other options out there. It's not everyday you can choose between a soft-top small car (MX5 Miata), truck (Silverado), sportster (WRX), and hatchback (Fit) for less than $5,000. Sure, you can always go with your boring economy sedans if you can't find one of these kicking around on dealership lots. But, why dump the money into one of those for a quick fix after your car breaks down, when you can turn your frown upside down with one of these instead?