More People Than Ever Are Choosing Pre-Owned. Why Aren't You?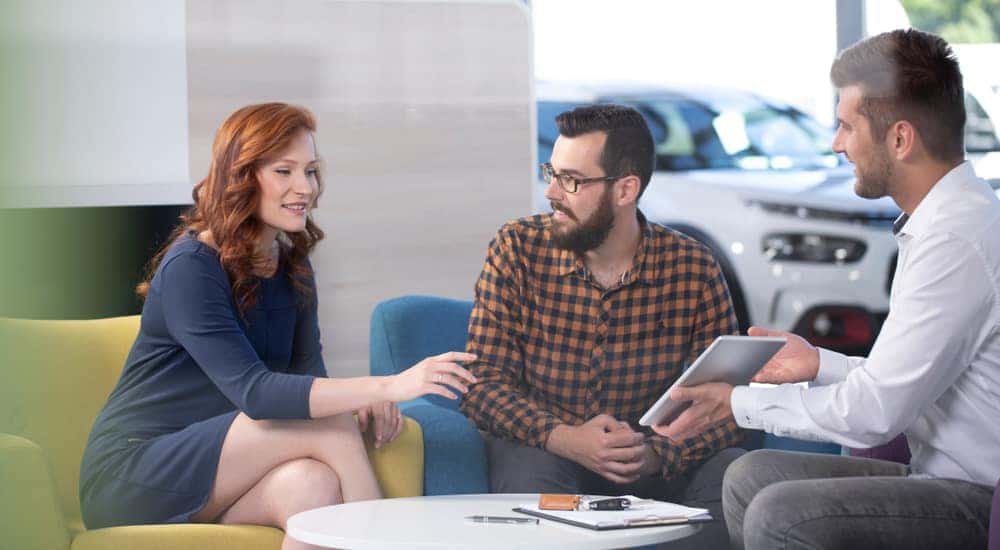 The experience of buying a vehicle differs for everyone. Some invest a significant amount of time on research and comparison before even setting foot in a dealership, while others' decision may be fueled by a vehicle's appearance, or how satisfying a test-drive is. Some are able to create a strong relationship with a reputable dealership, while others may not be as fortunate. Some qualify immediately for prime financing rates, while others may require more flexibility.
But one of the most distinctive, yet commonly overlooked, differences arises between those who prefer to buy new model year offerings, and those more likely to consider buying used cars. While either can come with the 'good' or the 'bad' discussed above, the fact is that more people are buying pre-owned vehicles than ever.
Whether you choose to refer to them as 'used' or 'pre-owned' is little more than semantics, but the cultural perception of pre-owned vehicles has changed drastically in recent years. Previously, buying used might imply an inability to afford a new vehicle, and almost always carried the stigma of getting a less-reliable, lower-quality vehicle.
But those days have passed. And here at The Faricy Boys, we'd like nothing more than to help you explore the value of pre-owned vehicles.
Longer Life
Where to begin? Perhaps with the fact that current statistics indicate that drivers are holding onto their vehicles longer than ever, with the estimate being up to 10.8 years. While that is an impressive statement, it might feel counter-intuitive to our argument in favor of buying pre-owned vehicles. After all, who wants to buy an 11-year old car?
Our point is that, when properly maintained, more and more vehicles are being driven well into the 200,000-300,000 mile range, and beyond. This means that purchase of a well-maintained pre-owned car with 75,000 miles (which may have once been shied away from based on mileage) could still offer many years of reliable transportation.
More For Your Money
One of the most enduring arguments in favor of pre-owned vehicles, is that they empower buyers to 'get more car for their money'. How?
We've all heard the adage about a car losing value the moment that it's driven off the dealer's lot. Well, it's true. In fact, before the rear wheels touch the street it loses approximately 11% of its value.
That means that, if you were to buy a new car for $30,000 and drive it off the lot, you could turn around and pull right back in and the car would only be worth $26,700. After a year of driving, your vehicle would have been devalued by around 25%, making it worth less than $23,000. After three years, it will have decreased in value by approximately 46%, making it worth around $16,200. After five years, it might only be valued around $11,1000 (losing up to 63% of its value).
The takeaway? If you were to buy a pre-owned 3-year old vehicle, you've allowed the previous owner to pay the lion's share of the vehicle's depreciation. As a result, you're paying less for the same vehicle. You might even be able to afford a higher-trim level or (if you'd prefer) simply pocket the savings.
The fact is that most vehicles produced within the last 5-10 years are surprisingly well-equipped. With more and more technology made standard, you may be missing very little in terms of amenities. And considering the advances in vehicle maintenance, and increases in longevity, you might still expect a long-lasting relationship.
Perform your due diligence. Have the vehicle inspected to confirm that it's been well-maintained? But if everything is in order, you can congratulate yourself on making a prudent decision.
At The Faricy Boys, our pre-owned inventory isn't limited to Jeeps (although we have plenty of great ones to choose from). With hundreds of pre-owned vehicles on our lot, you're bound to find plenty of options worth exploring.
Certified Pre-Owned (CPO) Programs
Another means of finding value in buying pre-owned comes in the form of CPO programs. Offered only be certified dealerships, this empowers the dealership to work alongside the automaker and offer something truly special.
By meeting very specific criteria, a pre-owned vehicle may qualify CPO status. A Jeep, for example, must (i) have been produced within the last five model years, (ii) have been driven fewer than 75,000 miles, and (iii) must have a clean CarFAX Vehicle History Report. If each of those applies to a Jeep, it is eligible for CPO consideration.
But first, it must undergo a rigorous 125-point inspection to ensure that its parts, and major operating systems, meet factory standards. Any parts or systems that don't are refurbished, repaired or replaced as needed to ensure the vehicle is running at its peak.
By opting for a pre-owned Jeep, you gain a number of assurances such as extended warranties, backed by the automaker. Specifically, those warranties include a Powertrain Limited Warranty for 7-Years or 100,000-Miles (whichever comes first) and Maximum Care Coverage for 3-Months or 3,000-Miles (whichever comes first).
Additional perks include (i) 24-Hour Roadside Assistance (ii) Car Rental Allowance, and (iii) 3-Month Trial Subscription to SiriusXM Satellite Radio.
Is a Certified Pre-Owned Jeep right for you? Only you can decide for sure.
What Have We Learned?
In short order, we've discussed:
How well-maintained vehicles are lasting longer than ever. As a result, there is less than concern about the potential lifespan of buying a pre-owned vehicle.
How buying a pre-owned vehicle could empower you to buy a better vehicle, for a lower price, due to the depreciation shouldered by the vehicle's first owner.
The value in Certified Pre-Owned Jeep.
And if those aren't enough points to make a pre-owned vehicle worth considering, just like the expanded selection you have to choose from. Willingness to consider up to three model years increases your selection exponentially, giving you 3x as many models to choose from.
If only we had that kind of selection in all that we do!