Hassle and Haggle-Free Shopping at The Faricy Boys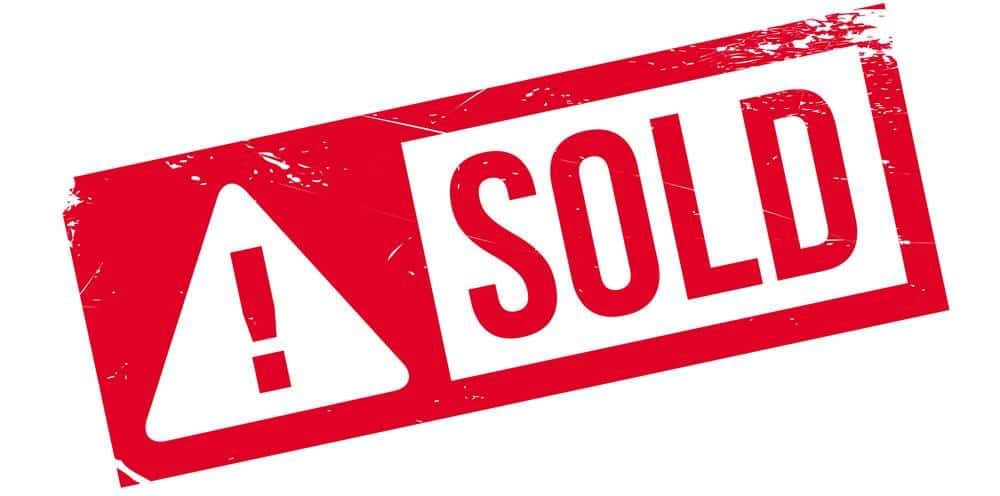 Finding no haggle car dealers for used cars is easy when you shop with us at Faricy Boys in Colorado Springs, Colorado. We're your local dealership that's helped people just like you in Colorado Springs and across the nation find your next perfect used vehicle.
When you search our large collection of pre-owned cars, you have access to every major automotive manufacturer in the industry. Although The Faricy Boys is best known for our rugged and reliable Jeep inventory, we also have high-end options like Mercedes Benz, Landover, and Porsche. All at negotiation-free pricing thanks to our One Price Program. 
Why look elsewhere when everything you need is right here? Including our Real Deal History Folder, which allows you to know what we know about any used vehicle in our inventory. With that kind of transparency, you're sure to find a quality used car that you like. That's why we're excited to help you find the best pre-owned vehicle for you that will last and last for years. We don't just sell used cars to our customers— we offer a higher quality of pre-owned vehicles to accommodate any budget thanks to haggle and hassle free shopping
Used Cars at Their Best
Shopping with The Faricy Boys ensures you're getting the best in pre-owned quality cars.
This is because we take extra steps to guarantee your vehicle is ready and reliable for you. Our pre-owned vehicles are tested and must meet or exceed rigorous guidelines from the manufacturer. We do this in order to promise you the highest quality.
The Faricy Boys truly believes in the long-lasting quality of our used inventory, and that's why we allow our customers to bring back any car within 3 days and 300 miles for a full refund. A peace of mind you'll seldom find anywhere else.
We use the FCA US LLC Certified Pre-Owned Vehicle Program, which means each vehicle needs to pass a 125-point inspection. This program also includes a reconditioning of your car in addition to a detailed cleaning. All of our Jeep, Chrysler, and Dodge vehicles are sold to you under this program.
Purchasing a pre-owned car with us means its backed by a warranty from the factory—a powertrain limited warranty that lasts for 7 years or 100,000 miles, whichever comes first. This also means a 3-month, 3,000-mile warranty under the Maximum Car Coverage plan which comes automatically with your used car. The Maximum Car Coverage warranty offers 24-hour roadside assistance in addition to towing and a rental car allowance.
Forget about trying to find your perfect vehicle anywhere else — The Faricy Boys goes the extra mile to allow you to buy with the utmost confidence when shopping used cars in Colorado Springs.
We Hand-Select Our Vehicles
When you need a reliable pre-owned car, you can trust the professionals at The Faricy Boys because we hand select every vehicle on our lot.
That's right—you'll never have to worry about buying used with us because we purchase used vehicles that have been well-maintained and pass our expert inspections. In fact, we help our local community by purchasing cars that people no longer use in Colorado Springs. We then help you find the perfect ride from our inventory.
Our inventory is constantly changing and updated online. If you're not sure whether or not we have a specific vehicle, give us a call and we can confirm over the phone. We have a huge selection of pre-owned cars so you won't have to limit your search regardless of what brand you're looking for.
Paying more at luxury dealerships just doesn't make sense when you can purchase the best in pre-owned luxury cars from The Faricy Boys right here in Colorado Springs. We work to guarantee you'll have complete confidence in your pre-owned purchase with us. Our benefits, combined with our unbeatable prices, make us your number one car dealership in Colorado.
Flexibility for Any Budget
In addition to being well known in Colorado, we have customers who come to see us from around the nation because they know a friendly staff and an unbelievable deal is waiting for them at our dealership.
When you can't bear the thought of paying a high sticker price for a brand new vehicle, but don't want a shady dealership to sell you an unreliable used car, come and see us. Not only do we have the highest quality pre-owned vehicles, but we also offer an array of makes, models, and prices to accommodate all buyers.
We have the flexibility you need to get you in your next ride without breaking the bank. Our selection includes many brands of cars that are under $10,000! We have the best options waiting for you at prices that just can't be beat by our competitors. The Faricy Boys dealership is committed to offering vehicles at great prices to accommodate budgets of all ranges.
In order to better serve our customers, we offer incredible options so that your budget doesn't have to be what limits you. In fact, your choices won't be limited either. When you come in to talk with us, you'll find out just how far your budget will take you and just how many options you have with us.
Especially when you buy another used car from us in the future, when the prices only get more affordable. Unlike other dealerships, The Faricy Boys don't forget about our returning customers. As a way of saying thank you, we'll take $100 off your next used vehicle for every one you've bought from us in the past. At our low used vehicle prices, that $100 goes a long way.
Getting a reliable pre-owned vehicle doesn't have to be a hassle. When you shop with the right dealership, you'll be surprised at all your options for pre-owned, quality cars.
Customer Service is Our Focus
We're committed to our customers. Our staff is friendly and sincerely happy to help you find your next vehicle. Because when you shop at The Faricy Boys, you have a friend for life.
Our professional staff isn't strictly interested in selling you a vehicle—our goal is to make you 100% happy. If you're not totally satisfied with a vehicle, you shouldn't buy it. Your happiness is our focus, not a car sale. You can see that firsthand when you check out our vast online inventory of used cars. To ensure that you're buying experience is truly stress free and enjoyable, we allow consumers to reserve a vehicle online for up to 24 hours – without a deposit. That way, you're able to sleep easy knowing that car you're going to look at tomorrow will be waiting for you on our lot.
We've been serving drivers in Colorado Springs for 74 years. We provide unmatched customer service that allows us to support the local community and to continue supporting you. In fact, local drivers often buy their vehicles from us and then keep coming back for their future cars. As a reputable dealership, we're known nationwide for our excellent customer service.
The Faricy Boys is open six days a week with flexible hours to accommodate any schedule. If you can't make our hours, give us a call and talk to us about shopping for your next car. You can also check out our online inventory 24/7, which we're always updating.
Shop with Us
We're always ready and willing to help you, and our One Price Program that revolves around you getting negotiation and hassle free pricing on the used cars in our inventory is only a fraction of how we're focused on our customers.
Whether you need assistance in person, over the phone, or online, we're entirely committed to you. Our dedicated sales team and incredible selection are here to put you in your next used car. Come shop with us at 4950 New Car Drive in Colorado Springs, or give us a call at (877) 482-6750!