Which Jeep Model is an Ideal Choice for Denver Driving?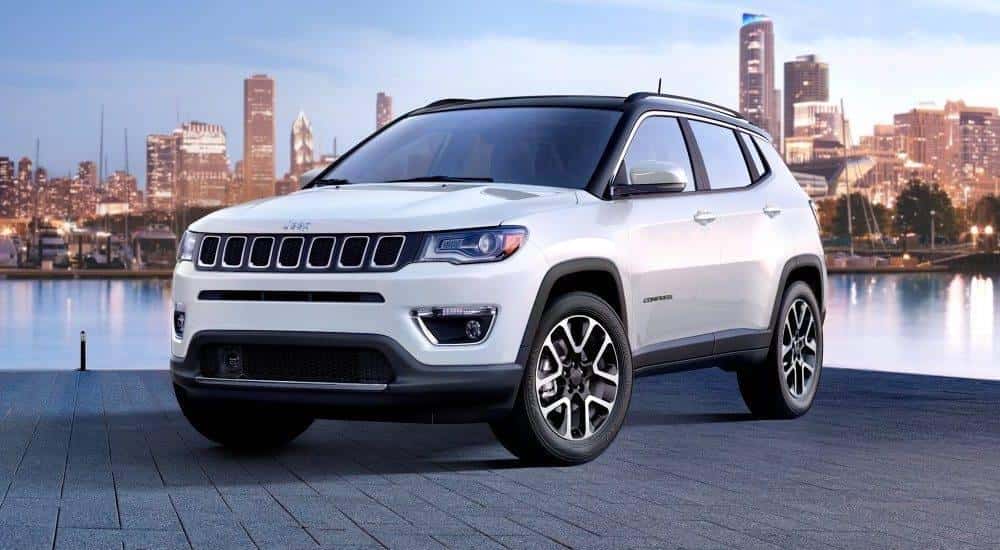 Colorado presents some of the most peculiar terrain in the entire country. The mountainous area obviously lends itself to bumpy, uneven roads. Furthermore, the higher elevation leads to unpredictable and inconsistent weather conditions. As a result, car owners need to be prepared for any scenario.
Fortunately, there are a number of different Jeep options within the big city areas such as Denver, or just a bit further beyond, that can cater to any type of driver. Some of these offerings provide optimal comfort, allowing the owner to escape the cold. Meanwhile, other Jeeps are perfect for the mountainous terrain.
If you've been eyeing potential Jeep Dealerships in Denver, Colorado, it's important to determine which model you're after before you head into the dealership, and consider that your best option might not actually be in Denver, but instead in nearby cities like Colorado Springs. We're here to help, and to prove that we've provided some clarity regarding which Jeep will be the perfect choice for you…
2017 Jeep Compass
The Jeep Compass is one of the brand's more affordable options, but that isn't why we've singled out the SUV as a perfect choice among Jeep Dealerships near Denver. Rather, it's the exciting features that help accommodate the unpredictable road conditions and weather.
For starters, the interior is as comfortable as any rival SUV, and the cabin will be an excellent place for a driver to escape those cold winters. The stylish, comfortable seats (which are available in a leather trim) aren't just perfect for sitting back and enjoying your ride. Drivers can choose to heat or cool down these seats (via the innovative Uconnect system), making sure that you're comfortable at all times of year – no matter the weather.
The heated steering wheel will eliminate the necessity for gloves on those cold mornings, while the Dual-Zone Climate Control system allows each passenger to manipulate the temperature to their ideal liking (without compromising a fellow occupant's comfort). If drivers are looking to enjoy the breeze, they can even access the open-air sunroof, which will flood your interior with fresh air and sunlight.
2017 Jeep Wrangler
It can be difficult for regular vehicles to overcome the uneven terrain of Colorado. Fortunately, drivers won't have any issues if they're cruising in the 2017 Jeep Wrangler. The vehicle contains enhancements designed to accommodate even the oddest off-roading opportunity. It starts with the 3.6-liter Pentastar V6 engine, which provides drivers with all the power they could possibly require in order to overcome off-road obstacles. The system delivers an impressive 285 horsepower and 260 pounds-feet of torque, which should prove enough muscle to travel up a steep incline. Surprisingly, despite the power, the engine is also relatively fuel efficient, as drivers can expect a 17 city/21 highway mile per gallon efficiency.
The Wrangler earned the "Trail-Rated" distinction for a reason, and the accolade could be attributed to the vehicle's impressive 4×4 systems. These mechanics provide drivers with the utmost traction, meaning they won't be sliding around on a cold, icy morning. They also deliver excellent control, so drivers won't feel like they're taking a risk while traveling off the beaten path. Other effective features in the 2017 Wrangler include:
Dana 44 Heavy-Duty Axle
Improves ground clearance while also providing a smoother, quieter driving experience
Tru-Lok Locking Differentials
Optimizes the vehicle's traction
Sway Bar Disconnect System
Can manipulate the Wrangler's mechanics to accommodate any type of hazards or terrain
2017 Jeep Renegade
While the Jeep's mechanics do everything in their power to keep the driver feeling like they're in complete control, there's still always the risk of an accident. Well, thanks to the number of safety technologies featured in the 2017 Jeep Renegade, drivers know that their vehicle will be doing everything in its power to keep occupants out of harm's way.
Many of these features play a significant role in helping a driver avoid an accident from occurring in the first place. The LaneSense Lane Departure Warning (with Lane Keep Assist) will keep the Renegade cruising on its intended path and will notify the driver when they're unintentionally swaying. Meanwhile, the Blind Spot Monitoring System will alert the driver when it's unsafe to switch lanes, preventing a potentially devastating collision. The Full-Speed Forward Collision Warning (with Active Braking) will rely on radar and video sensors to alert the driver to an impending accident, and the system can even apply the brakes to help minimize the impact.
Meanwhile, there are a number of technologies that should also reduce incidences like fender benders. The Parkview Rear Back-Up Camera lets drivers monitor everything that's happening behind their vehicle, preventing them from colliding with another vehicle, a stationary object, or even a person. While the ParkSense Rear Park Assist System and Rear Cross Path Detection System will help guide the driver into a tight parking spot. Rain-Sensing Windshield Wipers and the Automatic High-Beam Control Headlamps also play a role in preventing a potential accident.
If a driver does find themselves in a collision, the Uconnect Roadside Assistance Service will connect them with emergency personnel as soon as possible. This means help is only a push of a button away.
2017 Jeep Cherokee
Colorado, especially the metropolitan cities such as Denver, are turning into a hub for families. As a result, you'll want to check out vehicles at Jeep Dealerships near Denver that can accommodate your younger passengers. Well, the 2017 Jeep Cherokee delivers in this regard, providing drivers with a number of features that will boost convenience.
The 60/40 split-folding rear seats are intended to maximize the interior space, as hiding these seats should allow drivers to fit whatever cargo they see fit. It can be especially difficult if a driver is attempting to load all of their children's equipment by themselves, but the power liftgate makes it extremely easy to access the Cherokee's rear.
Meanwhile, the Uconnect system should keep all of the Cherokee's occupants, young or old, entertained. The system provides drivers with a number of applications, including satellite radio, which should cut down on the inevitable boredom that accompanies a long ride across the Colorado mountains.
There's no denying that living anywhere near Denver; Colorado requires that you tolerate odd weather and peculiar terrain. Fortunately, the SUV offerings at Jeep Dealerships near Denver will make doing both that much easier. Not to mention, fun!