What to Watch for When Shopping for a Used Car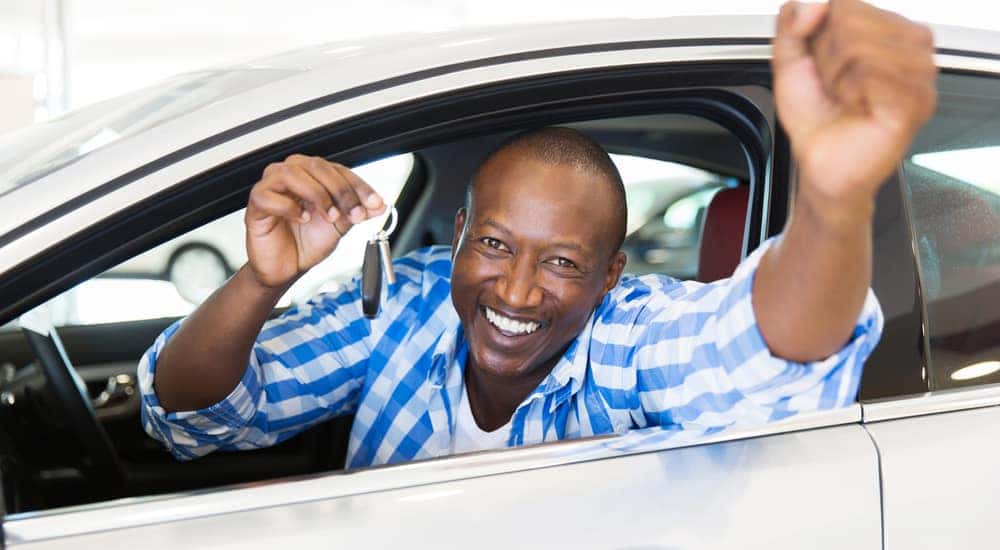 Shopping for a vehicle is never fun, and the entire process is made that much more stressful when you're forced to go shopping around for a used vehicle. It can be tough coming across a pre-owned car that satisfies all of your wants and needs. Plus, considering the "used" nature of the targeted vehicles, there's no guarantee that the vehicle is in tip-top shape. There seems to be a whole lot of risk that accompanies this pursuit, and few car buyers feel good about the entire endeavor
Well, we're here to help. If you're planning to start shopping for a used car, we've provided several steps that you should keep in mind throughout the entire process. These tips and hints won't only help you avoid a potential lemon; rather, they could help you save some money and avoid a stressful car-buying experience. Continue reading below to see what you should be keeping in mind as you're shopping for a used car. Then, when it's time to begin that pursuit, you'll be fully prepared for the endeavor…
Step #1: Give a Full Inspection
Predictably, one of the most important steps you can take to assure that you're opting for a trustworthy used vehicle is by giving the entire ride a full inspection. This includes both the interior and exterior of the ride, as there are a number of warning signs that could indicate some worrisome issues with the car.
For instance, any exterior indiscretions could be an indication of a previous accident. If you find that the bumper is falling off or the body is full of dents, you may want to be wary of that specific target. This same sentiment applies to the interior, as customers will want to be on the lookout for any causes for concern. For instance, uneven upholstery materials could be an indication that the vehicle has seen extensive water damage. While this is easy to clean up cosmetically, few vehicles can overcome the accompanying mechanical issues. Sellers may try to cover this issues up by including new materials throughout the interior, fooling you into purchasing a lemon car.
Of course, unless you're an automotive expert, you couldn't truly inspect every aspect of the vehicle accurately. Therefore, if you're close to purchasing a used car, you should consider sending the vehicle to a trusted mechanic. This technician will be able to identify any worrisome mechanical problems that are under the hood. While this might not necessarily dissuade you from going through with the actual purchase, it should at least allow you to negotiate some money off the final asking price.
Step #2: Test Drive
Of course, one of the major ways that customers can determine whether a vehicle is in tip-top shape is by giving the vehicle the much-needed test drive. This quick stroll around the block has a number of benefits, including your ability to recognize any problems. For instance, if you notice decreased performance, any worrisome sounds, or any unusual shaking, you may want to take a longer look under the hood.
Meanwhile, a test drive can also give the driver more clarity on whether the targeted vehicle is even a proper fit. While a number of publications can give you some idea regarding the horsepower or torque, prospective buyers won't truly grasp performance until they get behind the wheel. By failing to give the vehicle a test drive, you may not recognize that the vehicle, in fact, isn't a proper fit until it's too late. In this scenario, you'll be forced to tolerate your recently-purchased car until you can afford a replacement.
Step #3: Understand the Proper Value
You can't blame car sellers for asking for the moon when they're selling their ride… even if that asking price is a bit over the top. However, as a buyer, you can understand that these values are excessive and unreasonable. Before you commit to a particular purchase, make sure you research the value of a particular vehicle. There are a number of notable resources that you can rely on as you're gauging the proper value, including publications like Kelley Blue Book (which many dealers tend to rely on) and websites like eBay or Craigslist (you can sort "completed deals" to understand the proper asking price for a car).
There are several benefits to understanding the proper value of a vehicle before you head off to a dealership or car seller. For starters, you'll understand when the asking price is too high, and you'll also recognize when you should be pulling the trigger as soon as possible. Furthermore, if you fail to do your research, you'll go into the situation relatively blind, and you may ultimately opt for an ugly deal.
Of course, while you're researching the value of a specific car, you should also explore the model or nameplate's reliability. Ultimately, you don't want to opt for a vehicle that's going to require a whole lot of repairs or maintenance, as this will ultimately cost you a pretty penny in the long run. Instead, by opting for a reliable vehicle that tends to last for hundreds of thousands of miles, you can anticipate saving some money by avoiding trips to the mechanic.
Step #4: Don't Rush
One of the biggest mistakes a car buyer can make is opting for a deal too quickly. One of the best ways to assure that you're securing the best possible value for a used vehicle is by visiting multiple dealerships and sellers. Shopping around won't only allow customers to understand whether they're actually opting for the best possible price. Rather, customers can also use the various prices as leverage. The majority of car sellers will still be pursuing a similar price for their rides, regardless of the listed asking price. As a result, you can expect to negotiate down the price of the vehicle throughout the process. If you're successful, you might even be able to secure a deal that you never thought was possible in the first place!