What Does Certified Pre-Owned Mean, and Can It Be Good For Me?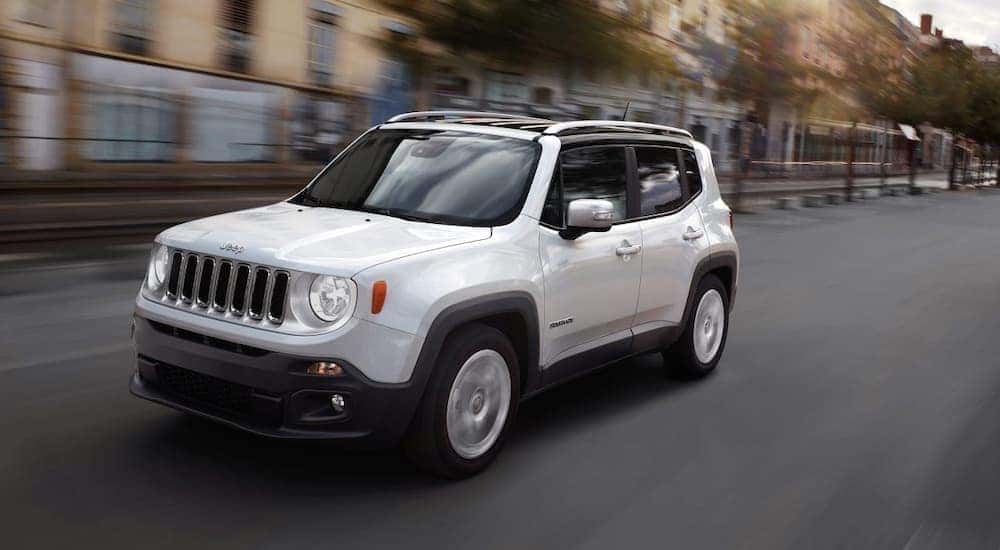 Undoubtedly, you have heard a radio or television commercial touting a Certified Pre-Owned program. They are becoming almost as ubiquitous as new car commercials (not quite, but they are getting there). However, thirty-second commercials can do very little justice to the depths that a Certified Pre-Owned program can give you.
The Difference Could Cost You
To fully appreciate a Certified Pre-Owned vehicle, you must first know what it is. Pre-owned vehicles account for more than 70% of all vehicles sold in the United States every year. That includes every car sold at superstores, mom and pop dealerships, person-to-person transactions; every legal transaction that involves the sale of a vehicle from one title holder is considered. What that means is that there are millions of used car transactions around the country every year, but not all used car transactions are created equal.
With most used car transactions, you are left to trust the seller that the car you are getting is in roadworthy condition. While the majority of our colleagues in the automotive world are of the trustworthy sort, there are, unfortunately, some that are not. It is those rare few bad apples that have given some of the fine men and women in our industry a bad name. Nevertheless, there could be a myriad of things wrong with any used vehicle. Even some with the trained eye could miss something.
This is particularly more prevalent in person-to-person transactions. Dealerships, even the small ones on the corner, have a reputation to protect. If they sell lemons, they will get sour reviews and will not get any new or returning business. With a person-to-person transaction, especially one with a stranger, you have little to no guarantee you aren't getting a bad deal. Personal inspections can go far, and we highly suggest you do your due diligence in that regard, but someone intent on selling you a bad vehicle will eventually get the con down right.
As we said, these people are few and far between, but they do exist. What is far more common is getting a perfectly good used car from a reputable dealer, even if it is a small local place. This new to your vehicle may purr like a kitten when you first get it. But, for reasons that your dealer/seller might not know, it ceases to run within a short time. Now, you have a car that has very little value, with the possible exception of scrapping it for parts. You are left with a car payment on a used car, but with no car.
All of these things are certainly possible when you are looking for a used car. While the initial monetary savings are certainly appealing, the harsh truth of buying a used car is that you have no safety net. Your sales are almost always final and "as is", meaning the vehicle is sold just the way it is, with nothing further expected from the seller. In short, you have no warranty.
Why Certified Pre-Owned?
Now, for what having a Certified Pre-Owned vehicle can do for you. First of all, the pre-owned part of the name means that this vehicle was, indeed, owned and driven by someone before you bought it. However, the certified part means that certain steps have been taken after the previous owner to ensure that you do not run into some of the pitfalls mentioned above.
These measures are quite extensive, too. Each auto manufacturer has a different checklist compiled by its own engineers, but each of them are well over 100 points of inspection. In fact, many run closer to 200 than 100. These exhaustive checklists literally cover bumper to bumper, inside and out, interior and exterior.
Any part of the existing vehicle will invariably be checked out; everything from the engine and all of its many moving parts to the chassis, brake system, exhaust, and everything else that makes the vehicle run. All of the interior and exterior will be inspected, to make sure that the vehicle is up to the standards of the automaker, from an aesthetic standpoint. All of the electronics, safety features, and infotainment, as well as the vehicle's personal computer, will be thoroughly checked out, to make sure that they are all in working order.
What this means is that once a vehicle has undergone this inspection, the engineers are confident that the vehicle is as roadworthy as a new vehicle. As great as that is, you also get something that very few used car dealers anywhere in the world will offer – a warranty.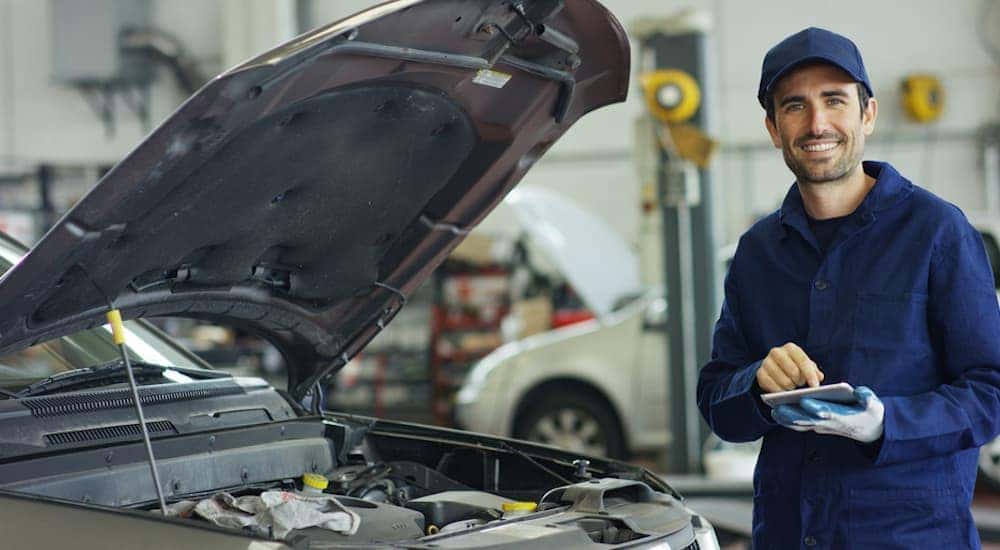 Certified Pre-Owned Warranty
A Certified Pre-Owned warranty is not as extensive as one for a new car, naturally, because it does have a certain amount of miles on it. However, most certified warranties run at least three years. That alone is reason enough to garner interest in the Certified Pre-Owned market, not to mention the exhaustive inspection. The warranties themselves vary with make and model (as well as other factors, such as year and mileage), but having a warranty brings a lot of relief to the uncertainty of buying a used car, truck or SUV.
Additionally, some automakers include concierge packages with their Certified Pre-Owned vehicles. These can include roadside assistance, navigation, rental information and much more. These kinds of services aren't even offered by many automakers for brand new vehicles, much less used vehicles.
Some automakers also will not even consider a vehicle for their Certified Pre-Owned program if it is over a certain mileage milestone or is a certain age. These vehicles may be in excellent shape and may have had excellent care given by their former owners, but the standards for these auto companies are that high. Not all manufacturers do this, but many do. Those milestones also will vary.
Even though the price of a Certified Pre-Owned vehicle is a little bit higher than that of a used auto, the benefits far outweigh the extra dollars you will spend. On top of that, many vehicles that would qualify for the Certified Pre-Owned programs are so new that many are quite similar to the newest models. You might very likely get the same engine, the same interior features and the same technology that the newest year model offers. And even though the Certified Pre-Owned model is a bit higher than a used model, it is still significantly less than a brand new vehicle. That is true across the board.
Since so many people in today's automotive market are looking more and more at used vehicles, American and international automakers are expanding their Certified Pre-Owned programs even more. You would be hard pressed not to find a local dealer that does not participate in the Certified Pre-Owned market.
Find Your Certified Pre-Owned at Faricy!
Your friends and neighbors at Faricy are proud to be one of those auto dealers. We invite you to come down to our lot and speak with our sales staff about any and all Certified Pre-Owned vehicles we have. We will be more than happy to answer any additional questions you may have. Since we have so many Certified Pre-Owned vehicles by a variety of different manufacturers, we will have a lot to discuss, but that's why we're here. We look forward to getting you into a Certified Pre-Owned vehicle soon!