Top 5 Things to Look for in a Used Car Dealership in Colorado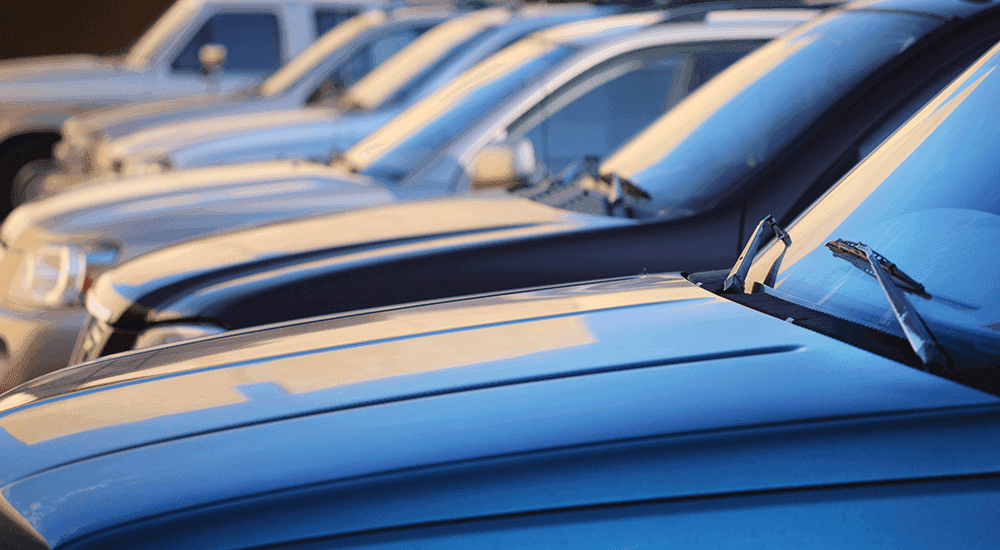 New cars are great. But did you know that a used car is sometimes a better option for many reasons? A value sticker price is the first thing we think of when we think of a used car, but there are more reasons to shop for a used car as opposed to a brand new one. Used cars offer opportunities for things like lower insurance rate options, as well as a larger selection of vehicles to choose from when drivers are not limited to brand new models. Drivers who shop used will also avoid the issue of losing money on their investment because they will not have to worry about the rapid loss of value new cars carry. With all of these benefits, it's no wonder more people are shopping used.
Once you decide to shop for a used car, you'll want to know that you are shopping with a quality business. Here are a few things to look for to make sure you are working with a solid used car dealership in Colorado.
Reputation
A dealership's reputation is very important, and it's relatively simple to get a handle on what kind of reputation a local Colorado dealership has by enlisting a few methods. First and foremost, ask around. Word of mouth is possibly the most powerful test of a used car dealership's reputation. I If a dealership stands well among a community, they are most likely great to work with. So ask your friends, neighbors, and other local business owners if they have ever dealt with or heard anything about the used car dealership in Colorado you are considering buying from. Next, look online. There are many services online that will let former and current customers leave reviews about their experiences with a particular business. Between word of mouth and a few online searches, you should be able to get a good idea of whether or not the dealership you are considering is worth shopping with.
Inventory
Once you get an idea of a dealership that you want to work with, you'll want to check out their inventory, that's what you're here for after all. Of course, you want to make sure you have an excellent selection to choose from when you are looking for a car, but there's another reason to check out a dealership's inventory. The kind of stock a dealership has can tell you the state of their dealership. Dealerships that are doing well will have an excellent selection of newer and very well-maintained vehicles to choose from. On the other hand, a dealership that is not doing so well won't have the income or customer base to be able to consistently acquire nicer, newer vehicles. When you view their inventory online or in person, you will probably notice much of their stock seems a little beat up or worse for the wear. If you find this to be the case, it may be time to continue your search for a used car dealership in Colorado.
Sales Team
Perhaps one of the most important parts of choosing the dealership you want to buy from is the sales team. A great used car dealership sales team will be open to questions, informative, knowledgeable, and ready to help you in any way you need help. A used car dealership should also readily present you with a car history report for the car, truck, or SUV you are interested in purchasing.
Warranty Options
When you are considering buying a used vehicle, don't forget to inquire about warranty options. Many newer used and certified pre-owned vehicles are still covered by the factory warranty from their point of purchase. If this is the case, be sure to review the remaining length of the warranty and ask about any additional coverage you may need, or extensions of coverage, so your vehicle is covered for more mileage and/or a longer length of time.
Finance Options
Once you have selected a vehicle that you want to purchase, the next step is financing. How much you need to finance of course depends on how much cash you have to put as a downpayment, as well as how much the total cost of the car is. If you need to finance via a loan or lease, a quality used car dealership in Colorado will be able to help you secure financing. If you have less than perfect or no credit, you may want to look into dealerships that offer a buy here, pay here financing option. Buy here, pay here dealerships offer in-house financing for drivers with less than perfect credit who cannot secure a traditional loan or lease through a bank or credit union. Whatever your cash or credit scenario is at the time of purchase, a good used car dealership will help you get the financing you need.
You Local Used Car Dealership in Colorado
When you are ready to start shopping for a used car, truck, or SUV in the Colorado area, keep in mind these few things and you will be on your way to a pleasant used car shopping and buying experience. Asking the right questions and noticing a few details will point you in the direction of the best used car dealership in Colorado, The Faricy Boys.